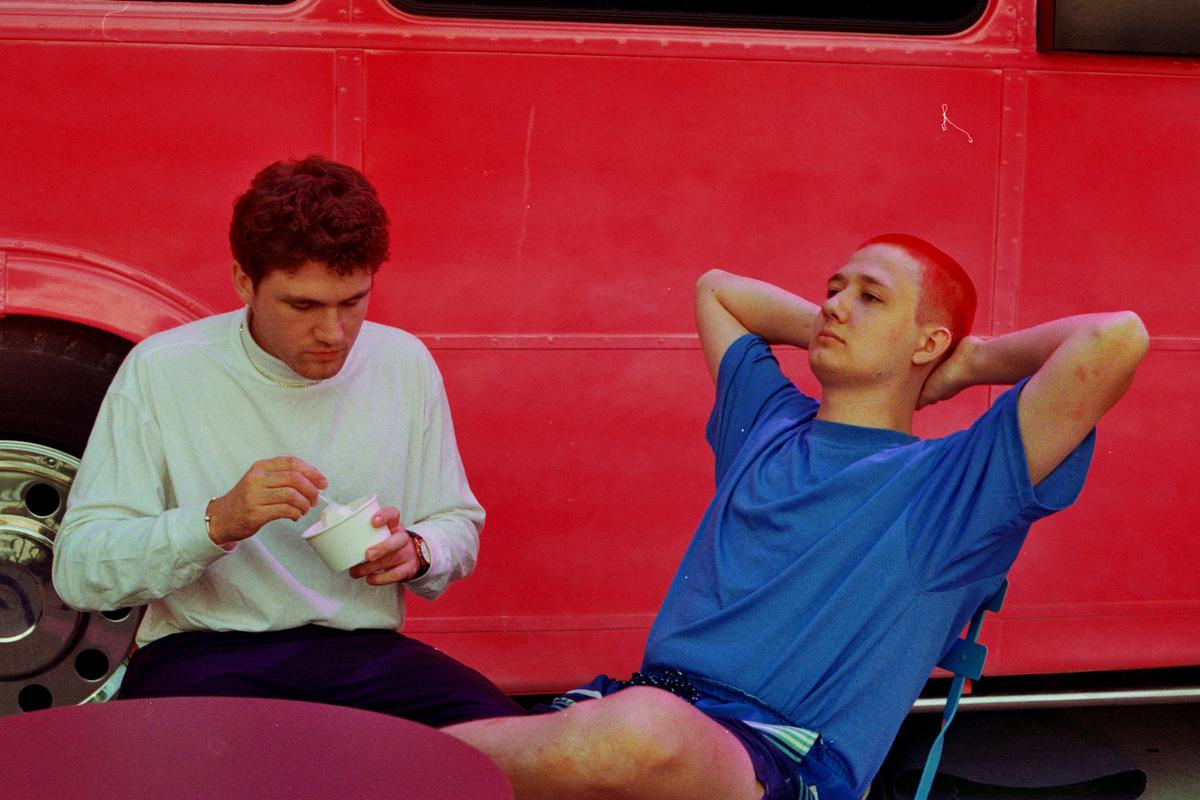 Quirky pop pair Petrie are holding back their tears in "Couldn't Cry"
Hot on their heels following their recent release "Personal Space", London duo Petrie make a swift return with new offering, "Couldn't Cry".
Not ones to rest on their laurels, Laurie and George of the indie-pop pair have made haste in conjuring their new single. Continuing their unfussy and sentimental dissection of rose-tinted love in 2k19, the band surprise and subvert all toe-tapping expectation by stripping back their lush synth work and funky beats and instead put a simplified twist on the reliable Petrie formula.
With not much more than an acoustic guitar to hand, the band enlist a reliably catchy riff to ground the affair. "Monday, did you take me back 'coz you hate your friends? / Let the cava cool, we don't deserve the champagne," quip Petrie, attempting blasé to skirt their own insecurities. "Could you state the fact I'm heaven sent? / I really need a little love, you got me living in doubt". The sort of trivia that any dedicated spectator would drool over, "Couldn't Cry" marks the brief interlude between episodes in their ever-unravelling coming-of-age sitcom. It's all a bit Ross and Rachel.
"'Couldn't Cry' is our first slice of neurotic bedroom pop. It has a deceptively intricate acoustic guitar noodle and a beat that we think sounds like J Dilla emulating Ringo Starr," share the pair of their latest maudlin outing. "Lyrically the song concerns the beginning of the end, a bluff backfiring badly and… other such romantic melodramas."