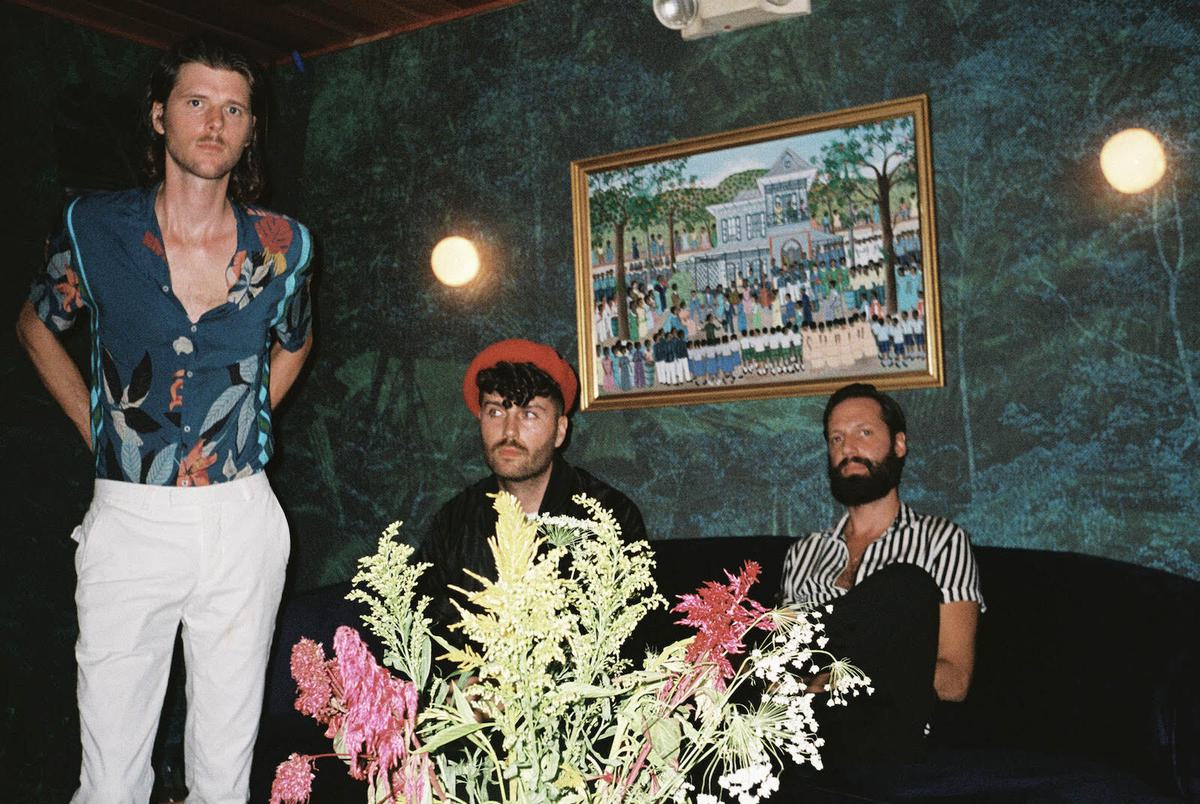 Endearing electro-pop outfit Miami Horror unveil infectious groove-laden cut "Restless"
After releasing their EP The Shapes in 2017, Australia's Miami Horror return with their stellar track and retro-inspired video for "Restless".
Emphatic disco guitars glide over slinky analogue bass and an unwavering beat as the intro to Miami Horror's "Restless" fades down into its tender, sultry verses. Dreamy vocals hover above a myriad of swirling synths as they flutter and splash, wrapping themselves around the arrangement meticulously.
"Restless" never feels formulaic. The dynamic rarely shifts and instead aptly maintains a constant feel and progression, with subtle intricate layers of instrumentation acting as the defining changes. A notable transition with the bridge, as brief as it is, provides a breath of fresh air on the track.
The release also comes with a candid '70s-influenced video to boot, which was directed by Keenan Wetzel. The plot sees a group of enigmatic characters coming together to play tennis and find a sense of belonging, but ending up with a different outcome than first intended.
"I have always been interested in 1970s culture and how people turned to communities, often ritual-based, to find a sense of belonging," says Wetzel. "So the idea for the 'Restless' music video was to put a pair of young people into a tennis playing community where they were looking for meaning.
"Only, instead of finding purpose in this community, they find each other, which leads to both love and realization that the nature of the community was not going to give them any more sense of belonging."
"The Shapes was always meant to be a one-off conceptual project," says producer Benjamin Plant. "Once that was complete I began moving back towards the original creative process that Miami Horror started with; a simpler approach to production and a continued emphasis on outside vocalists."