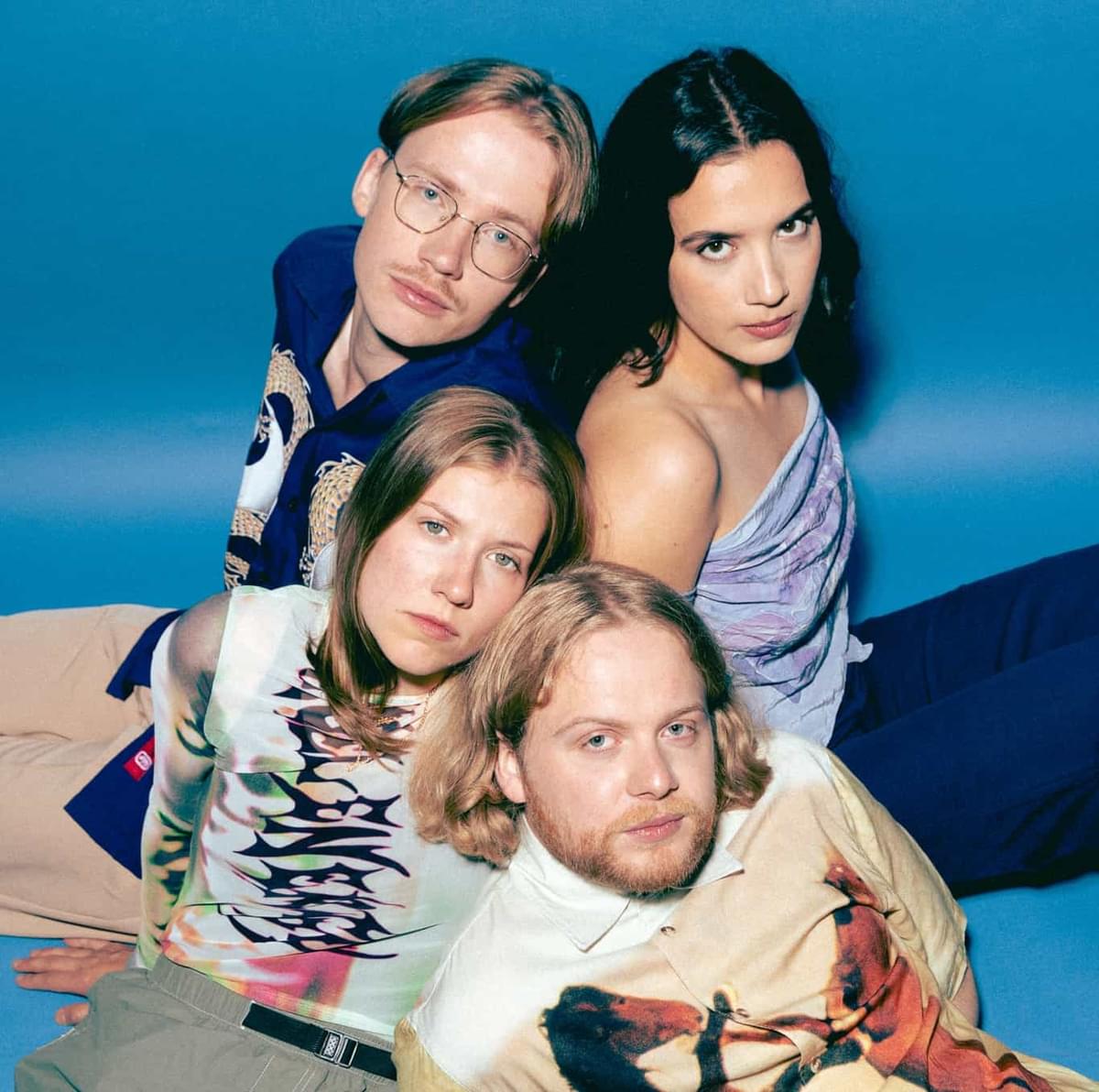 Norway's Mall Girl release riot of contrasts with "Lilies' Dew"
With members moonlighting in jazz and metal collectives all over Oslo, Mall Girl's attitude to making music has always been versatile.
But when lockdown rendered the studio off-limits, the band was challenged with leaving jamming sessions behind and collaborating from a distance.
Still, the process of composing music virtually resulted in new material that's more experimental than ever – such as their latest release "Lilies' Dew", which plays with time signatures to dazzling effect. This is a band at ease with complicated dynamics, breathlessly accelerating the pace one moment and reclining into lush pop orchestration the next.
"We changed the way we worked with the songs quite radically in the months leading up to the studio recording," explains Hannah Veslemøy Narvesen (drums). Along with bandmates Iver Armand Tandsether (guitar) Eskild Myrvoll (bass) and Bethany Forseth-Reichberg (vocals) she had to drastically rethink how to capture the group's ramshackle energy while they were split across different cities.
"We've always been very oriented towards the live performance of the songs, including when we compose them together in our rehearsal space," she continues. "That way of working has led to some challenges when recording, as you end up listening to the songs in a different manner and might figure out you should have done everything differently."
The track's theme is "the different effects love can have on your brain," according to Tandsæther, and it's a riot of contrasts. Stuttering drums and ragged peals of guitar are set against the warm, effulgent vocals of Forseth-Reichberg as she conjures up soothing visions of sunshine and flowers. While on the surface the lyrics may seem abstract, the song's message is about taking a moment to step back from the noise and try out some positive visualisation.
"When you feel lost in life and left with little to no confidence that you are on the right track, imagine you are in a huge field of lilies," the band recommend. "Try to let your guard down and the lilies will embrace you and love you no matter what." This dreamy escapism carries through to the video, which features NZ skater Amber Clyde whirling blissfully along a half-pipe.
Looking back on their slightly unorthodox composition process, the band seem almost surprised to have created an end product which sounds just like – well – them. "In many ways I think we've kept most of the spirit in the music, just the joy of playing together while exploring different genres and breaking conventions," Narvesen muses.
The influences are pretty diverse, that's for sure. "The inspiration for this song is a very famous Queen song where I tried to change it from minor to major key for lolz," guitarist Tandsæther expands. "Also I just wanted to do some Kirk Hammett bends on a song, to cross that off my bucket list."
But for a band with such obvious technical ability, part of the fun is hearing how they play it down. There's a raw and spontaneous energy to "Lilies Dew" that belies the intricacy and disparate influences that went into creating it, with fizzy, playful touches skittering throughout. Expect more youthful experimentation and confoundingly accessible hooks from their debut album Superstar, set to follow later this month.
"Lilies' Dew" is out now and
Superstar
is set for release on 29 April via Jansen Records. Find
Mall Girl on Instagram
.
Get the Best Fit take on the week in music direct to your inbox every Friday