Now rechristened as Leith - her middle name - the 24-year old Toronto-born Munro's sound is a confident, fully-fleshed pop joy. The debut Leith track "Love Vibes" belies its title, pulling a freshness and innovation from melody we've seen happen elsewhere in recent years (hiya Sigrid!) and to great effect.
Munro's move to London ahead of the pandemic has been key to Leith's sound but her musical education was largely classical. With ten years of voice lessons behind her, she left Canada to study in LA. While at Berklee College of Music, she evolved her sound, learning more about songwriting while the likes of Phoebe Bridgers, Brockhampton, Rex OC and Dominic Fike were on the rise. The rich tapestry of 21st-century pop in full flow, it was there that "Love Vibes" took shape. The song marked a step up for Munro's creative vision: "I hadn't really figured out how to write an uptempo song at that point. I was so much more comfortable writing ballads and songs with a slow momentum."
The first iteration of "Love Vibes" was a lot more electronic. "We sat on it for a while," she explains, "and it just didn't feel right." The production was eventually overhauled, with guitars finding their way into the mix. "I think we were listening to a lot of War on Drugs at the time," she recalls. Phoebe Bridgers also remains a huge reference point for Munro and her sound is framed by the same classic approach to songwriting and storytelling.
Moving to London freed Munro from the bubbles she'd found herself stuck in after college. "All my friends from Berklee lived ten minutes from each other in LA. And it's great but I feel like when you know people so well from those formative years, it's harder to grow. You can't grow on your own anyway."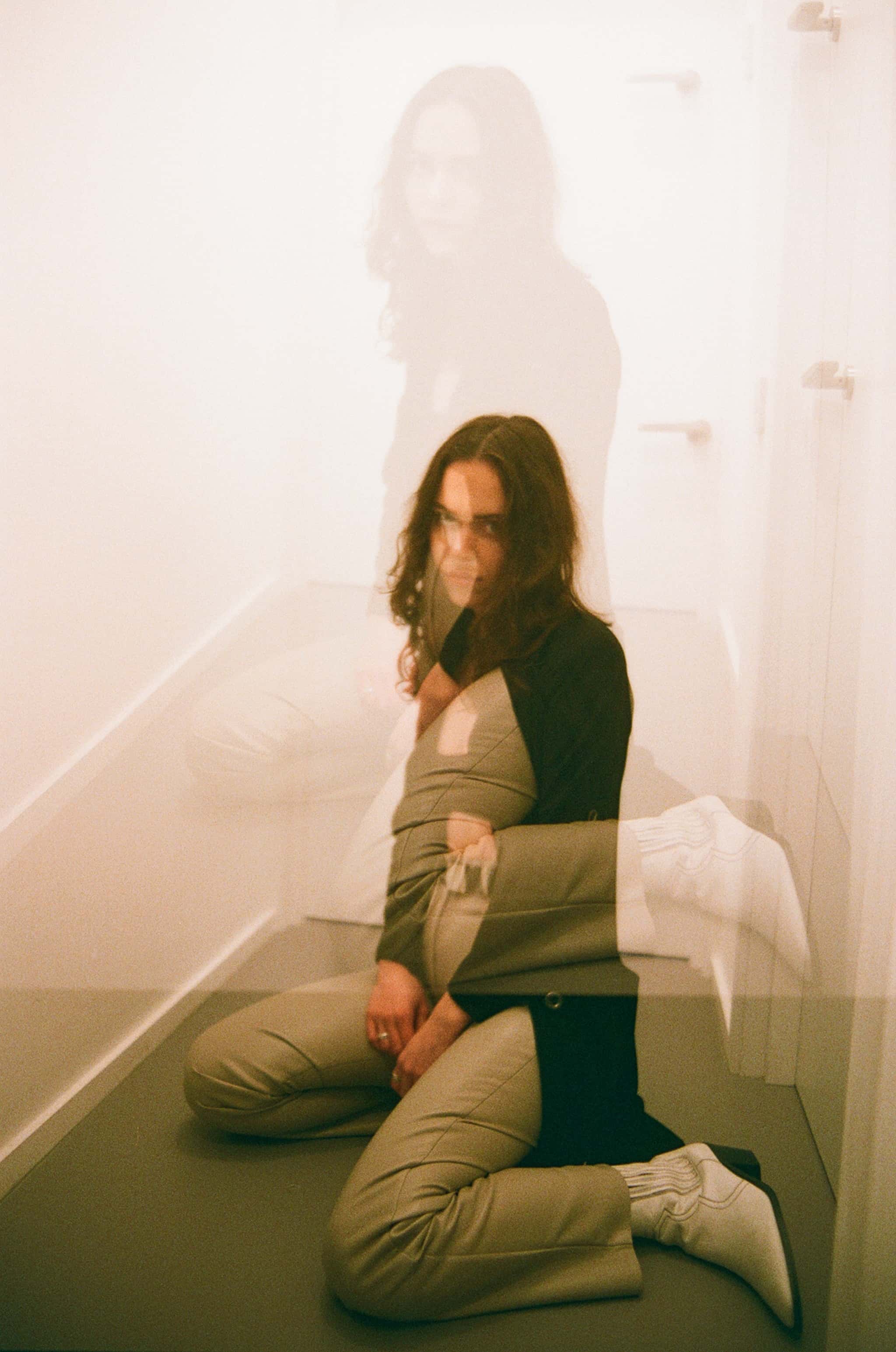 In London she found an much more open music scene than in California and her tribe fell into place - among them the chief collaborators in Leith's sound: rising producer Jonah Summerfield and Atlantic Records-signed singer songwriter Dylan Fraser. "Writing with Dylan, it just felt super comfortable to say anything," Munro explains. "Everyone's chill. Dylan has this amazing way of writing lyrics: things don't have to be over-thought. They just need to be really well said." The fruits of their collaborations are already out there: Munro is credited on Fraser's track "Gucci Sweater", released earlier this year.
While the pandemic may have delayed the launch of Leith, Munro feels lucky this material is coming out after the lockdowns rather than before. "There hasn't been any momentum yet, it's all been happening for us behind closed doors but we're in control of what's going to happen." Playing live remains a tantalising prospect; more new music will follow and then - hopefully some shows: "I want to build a foundation now we're less locked down - writing, performing, and just getting more stuff out there."