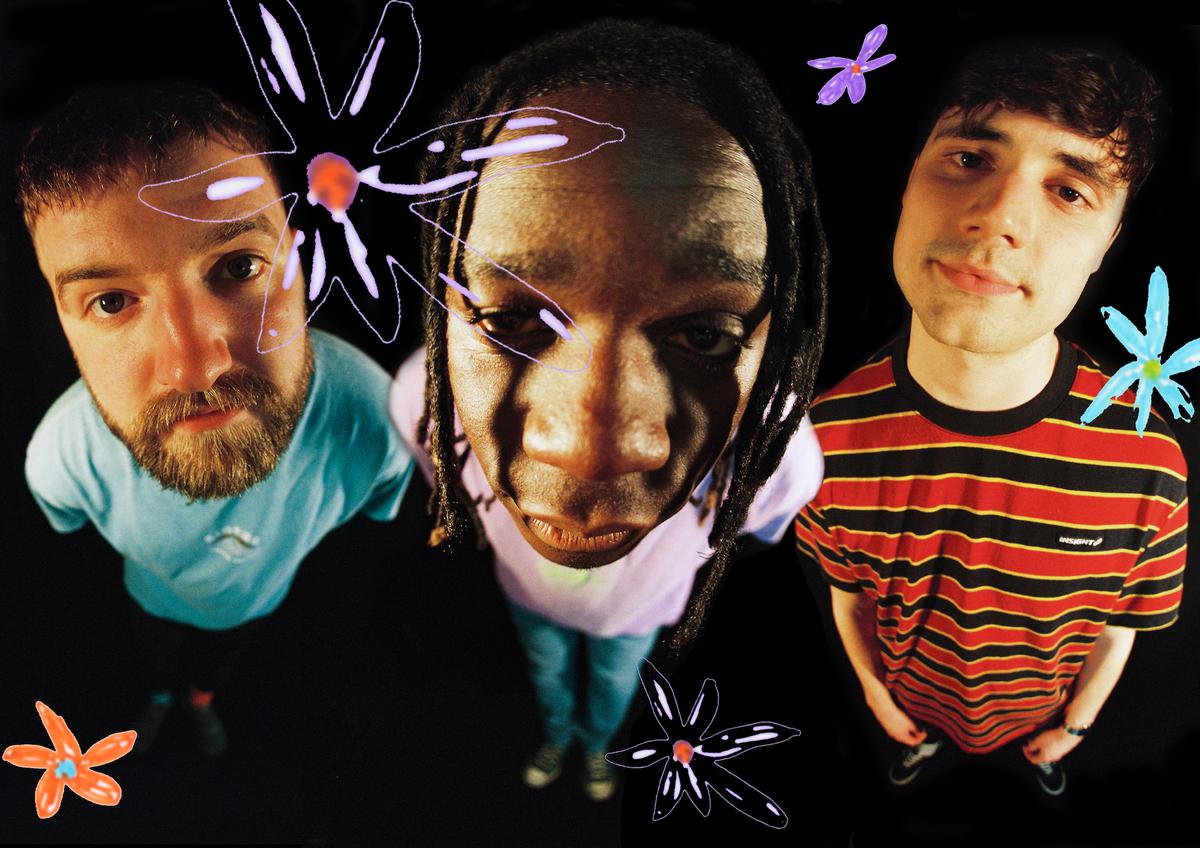 Just Wondering find comfort in the unknown on new single "idk, maybe"
Sparkling with elements of playfulness and joyful ignorance, Dublin three-piece Just Wondering return with their electronic-infused new single "idk, maybe", their first since the release of their remarkably, story-like debut project Float Over - Mixtape.
Tropical-inspired percussion opens the track, which builds to a crescendo with glistening synths and laid back 808-infused vocals throughout. Brimming with a sense of energy and sun-soaked enthusiasm, each member gets their moment to the fore and really make it their own, highlighting the altering styles and intonations of each particular character. Booming from the off, the track is the latest from the band's discography to be inspired by the works of Jon Hopkins, Four Tet and Fred Again.
"It's about really wanting something or someone that you don't have right now, and finding genuine peace and happiness in the uncertainty" the band explains of the track's origins. "We wrote it in the middle of a summer just before we went to a party with our mates and to us... it sounds like it".
Just Wondering, consisting of friends Wale Akande, Jack O'Shaughnessy and Adam Redmond, burst onto Dublin's roaring music scene in 2020 with the boisterous single "Drive". Originally forming as a duo, with Redmond acting as producer (after the recommendation from O'Shaughnessy's shoe-store colleague), the group quickly realised that their electric, off-the-wall energy would be better suited as a three-piece, and Redmond joined as a permanent member.
2021 was their breakthrough year, with singles "F**k That" and "Bicycles" hitting streamers as the world was beginning to reopen once more. The Float Over - Mixtape was the perfect, laid-back summer soundtrack, recounting tales of friendship and finding your way in your twenties.
Now back with a bang, Just Wondering are ready to take the world by storm, and "idk, maybe" has everything you could want from a band on the rise. The best is yet to come.