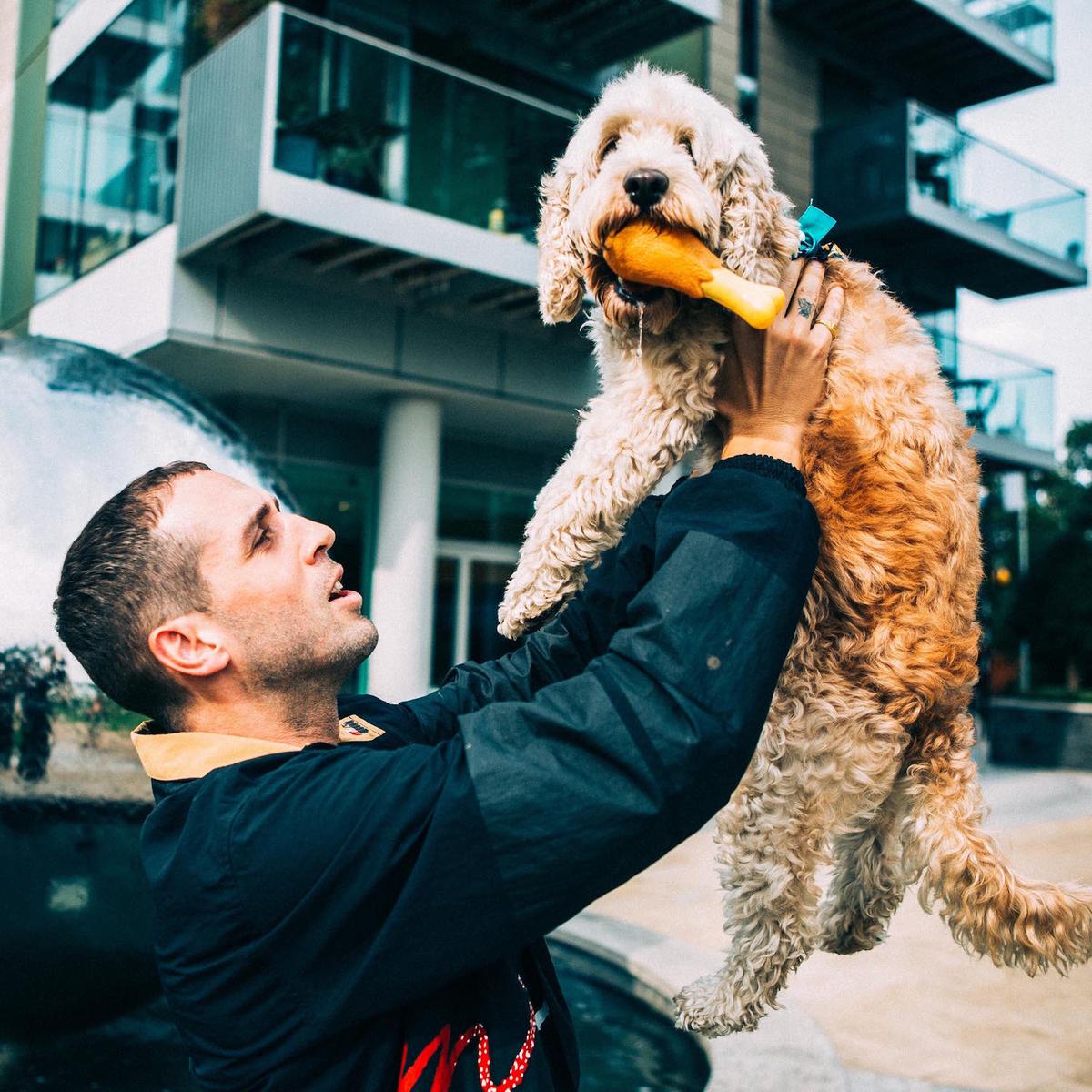 Jam Baxter links up with Rag'n'Bone Man and OG Rootz on stomach-churning rap track "Mask"
Jam Baxter invites us to join him for dinner on "Mask" featuring Rag'n'Bone Man and OG Rootz.
High Focus rapper Jam Baxter has released his new album Touching Scenes, and to celebrate the arrival, the wordsmith has revealed his collaboration with Rag'n'Bone Man and OG Rootz.
Opening with an urgent, beeping melody, "Mask", produced by Chemo, descends into a fight pit as Rag'n'Bone man leaves his soulful and robust voice at home to remind us that he can actually rap really well.
The accompanying visuals directed by Broken Antenna sees the trio of collaborators have an extremely unappetising, multiple course meal presented by Perry Benson (This Is England).
Broken Antenna explain, "We wanted to create a PG horror aesthetic, which would gross out the audience whilst still maintaining the intended humour."
Jam Baxter adds, "I'd worked with Gus and Myles from Broken Antenna on the "Drenching" video for Dead Players, they fully understand and appreciate the more creepy and surreal side of my music, so they know better than anyone how to translate it visually. I sent them the album, we had a couple meetings, they got the treatment together and then we spent a lot of time getting weird shit glued to our faces. That's pretty much how all this happened."
As Jam Baxter descends upon the second verse, he unpacks his fluid flow while trying to tuck into his meal from hell, and tackle the fakeness of modern society.
WIley collaborator OG Rootz rounds off the track with his rave-ready flow, whipping up his words into a dessert dish that'll satisfy your sweet tooth, and leave behind the nightmare-ish images of the meal they just endured.
Speaking about how the three came to work together, Jam Baxter explains, "I'd known Rags for a while and we'd talked about doing something, so I'd sent him a folder of Chemo beats and forgotten about it. Then a couple of months later I was wide awake in my apartment in Bangkok at 4am with jet lag and a mix down landed in my inbox, I was like "how's he gonna sing on this beat?" Then it dropped and I almost broke my neck. I'd met Rootz at Tokyo world in Bristol while I was real waved earlier that year and chatted to him for ages, this tune seemed kinda perfect for him so after I'd put my verse down I sent it over."
"Mask" is out now. Jam Baxter's Touching Scenes is also out now on High Focus. Jam Baxter will tour the UK later this month, and plays London's Five Miles on 7 December.
Find out more
.