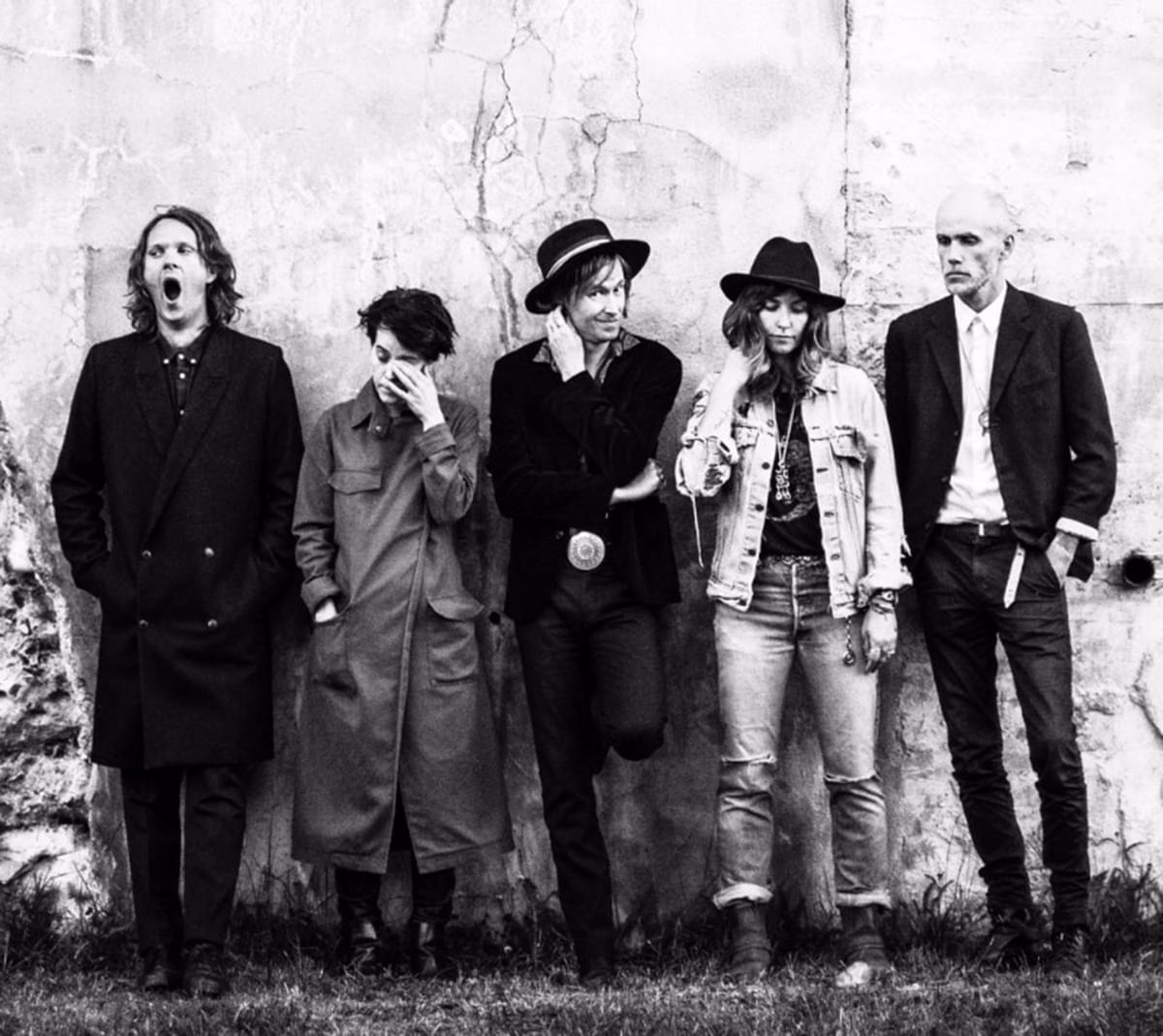 INVSN pave the way for Beautiful Stories with new single "I Dreamt Music"
When he's not fronting Refused or The (International) Noise Conspiracy, Dennis Lyxzén performs with INVSN - and they've just announced a brand new album.
"I Dreamt Music" is the first single to be shared from the upcoming release. Driving synth pop with a tinge of gloom and an electric dose of energy, the single is a potent mix of pent-up rage and contagious pop hooks. Guitars squall as lyrics echo, rallying against the world they find themself in and clamouring for something new.
"Music always meant more to me then just entertainment. It has had a profound impact on everything that I am as a person and I see music as art and art as life," Dennis Lyxzén describes. "We live in a world devoid of meaning where we serve the lowest common denominator at all times. Where politics as an idea has failed us and where art is being reduced to consumerism and clickbait.
"I wanted to write about the longing for resistance to the cultural/political/musical landscape that holds us imprisoned," he continues of the track. "I wanted to write about the naive, romantic and pretentious notion that music and art should be about ideas that can change and transform and maybe even be the beacon of hope in these dysmal times."
"I Dreamt Music" features on INVSN's upcoming album The Beautiful Stories. "Somehow it feels like it lead to this," Lyxzén enthises of the record, "this glorious piece of music that I have to say is one of the most exciting and experimental and genuine works of art I ever been a part of."
"The process of writing and creating is often harder then we would like to admit, and it doesn't really get easier with age," he adds. "But when the end result comes out as thrilling as this all those hours spent rehearsing and playing, all those hours on the road and all those records that came before, are totally worth it!"
Get the Best Fit take on the week in music direct to your inbox every Friday