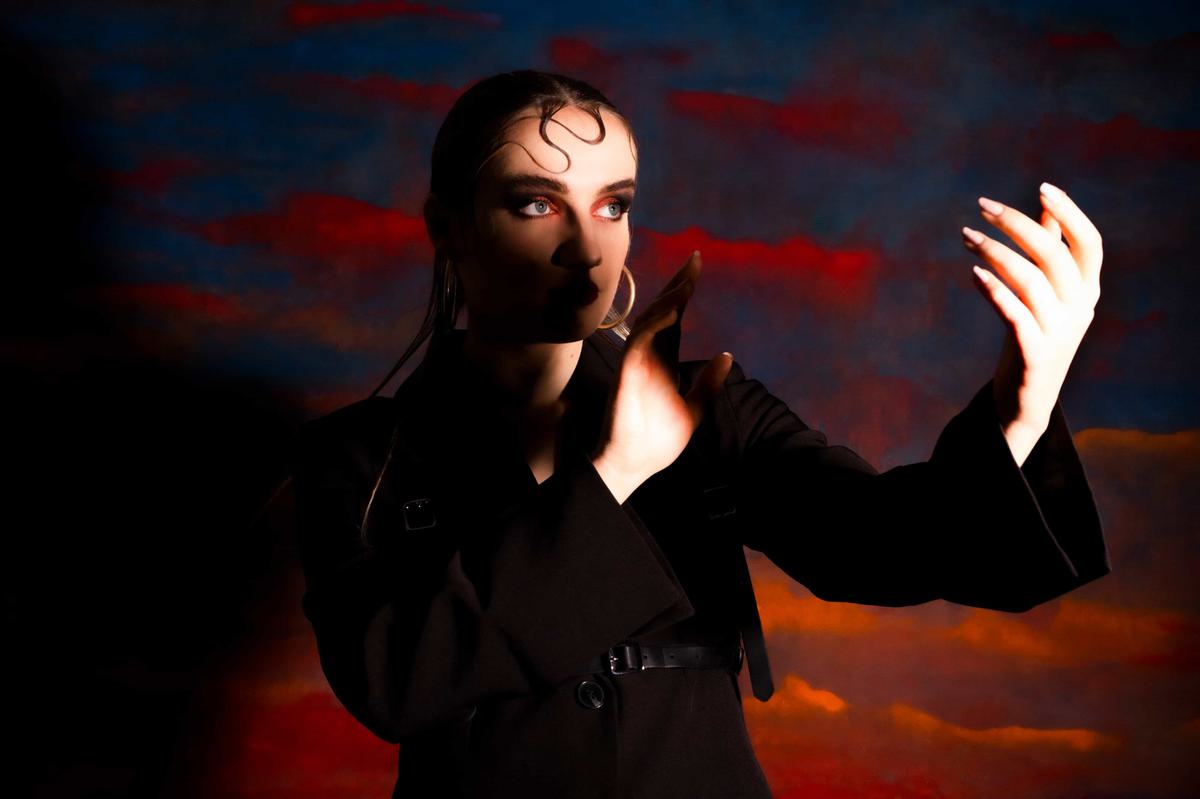 IMOGEN is boldly taking flight on new single "Bloodbag"
A direct response to a surgery that left her re-learning how to walk, IMOGEN's new single "Bloodbag" is a thing born of darkness.
"Bloodbag" marks the beginning of a new direction for Newcastle-based IMOGEN, as she melds piano ballads and operatic vocals with an indomitable determination.
With FKA Twigs-esque theatrics and high-note outpourings reminiscent of London Grammar's Hannah Reid, IMOGEN finds herself carving a path through nightmarish, bass-filled terrors. Deeply personal, the song's intimate nature gives way to a discordant undercurrent that threatens to consume as she explores a mind and body set at odds with each other.
"I wanted to write something that depicted the feeling of being out of kilter with yourself," explains IMOGEN, "grasping for some sort of control over your own mind, body, existence."
"I took my literal experiences and used them as imagery to explain some complicated feelings, what happened in the end was an exorcism."
Coated in atmospheric synths and the unrelenting demand of heavily struck keys, the track reaches overwhelming heights, and yet feels like an act of defiance. While filled with dark themes, she encapsulates a shining confidence in her own spirit that remains as uplifting as it is powerful. Concluding with a bold, a capella delivery that offers a much needed breathing space, IMOGEN is finally embracing the future, taking flight into a hopeful new beginning.