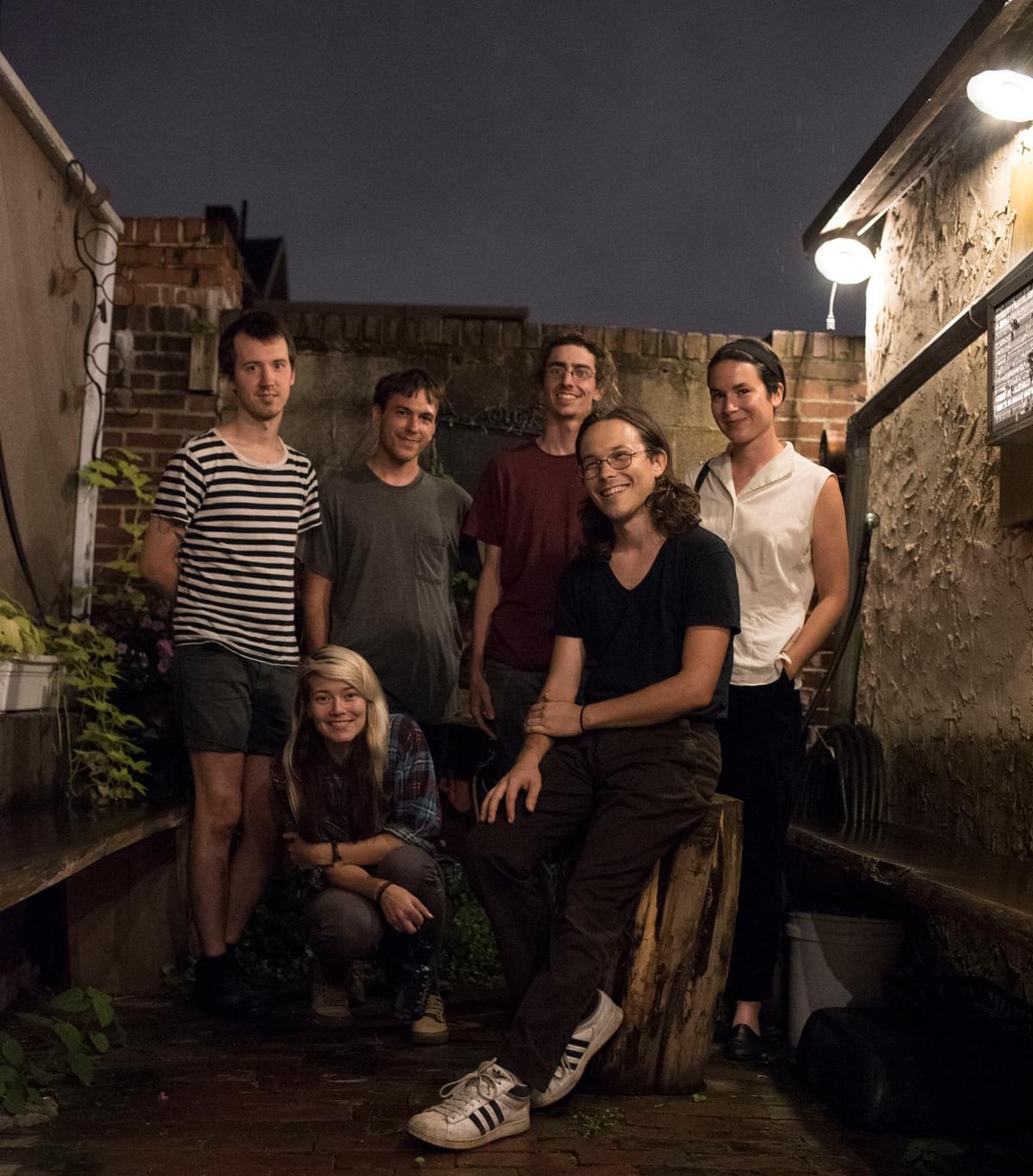 Hour trail LP2 with the moving epic "At the bar where you literally saved me from fatal heartbreak"
Philadelphia slowcore outfit Hour are back with the follow up to their Tiny Houses album next month, and the band have teased the new record with a beautiful new track.
"At the bar where you literally saved me from fatal heartbreak" (which is a terrifically long and emo title) is taken from Anemone Red and once again shows Hour's skill for doing so much with so little.
Still a central core of Friendship's Mike Cormier, solo singer Abi Reimold, Evangeline Krajewski, Matt Fox, Pete Gill (also Friendship), and Jason Calhoun (Naps), the band constructs a moving waltz for strings on this new piece. One chiming electric guitar duets with a softer, intuitive other while a violin alternately swoops and stabs, supported by shivering, reedy woodwind. There's a pattern repeating across the seven minutes and when the peak is reached, there's a hopefulness rising to warm hearts and bones.
"'At the bar where you literally saved me from fatal heartbreak' was a text message I received from a friend earlier this year remembering a night we spent at the Institute in Philadelphia," says Cormier, "whose bright neon red sign and dimly-lit interior make for a good backdrop to console someone experiencing a turbulent and fluctuating relationship. This song and the others on the record exist at that anticipatory point right before the degradation of relations. Electric guitar and classical guitar parroting one another in imperfect unison reflect the feeling of being out of step with another person."
It's interesting to note that Cormier thinks "At the bar" reflects a disjointed relationship; the piece feels like a renewal of a friendship, of catching someone as they're about to fall. What comes after that, who knows - as much as we can try and we can hope, there's no guarantee we'll ever be able to save anyone.
Get the Best Fit take on the week in music direct to your inbox every Friday