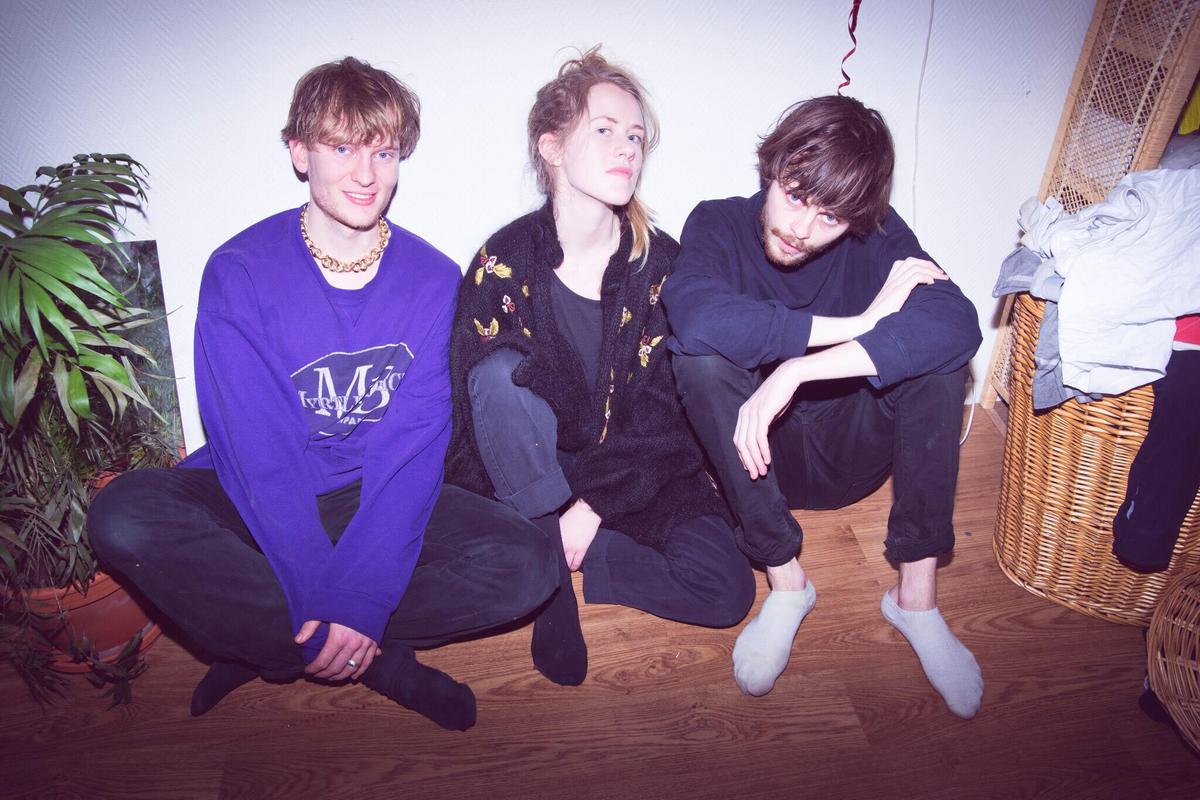 Heartbreak Satellite try to find a sense of peace amid the colourful tumult of debut "Are U OK?"
Pulling together members scattered across Norway and Germany, Heartbreak Satellite are a trio of familiar names with a refreshing sound.
"Are U OK?" is the debut single from Ragnhild Jamtveit of Pom Poko, Håkon Kjenstad (of Tuvaband and Panda Panda), and Tobias Pfeil, and it sounds very little like any of the members' other projects.
A clattering racket of drum machines and synth noises held together by Jamtveit's ever-captivating vocal, "Are U OK?" is a bright and psychedelic take on a fracturing relationship, turning a gaze both inward and outward in an effort to put a finger on what's gone wrong.
"We were all in a weird place in our lives and got together in Copenhagen where Tobias lived at the time with the idea that we were going to make an album," says Jamtveit. "Every day we made at least two songs in Tobias's tiny studio and recorded them. It was a very intense week, we all lived in Tobias's bedroom, and the music we made became very different from what we had made before... It's really fun to listen to the songs now, one year later and be dragged right back to that weird place we were in."
As bitter self-analyses go, it is fair to say that Heartbreak Satellite have made this one as fun as they possibly could.
"Are U OK?" is out via Diamond Club.