"Ja Ja" is a reworking of Johnny Osbourne's roots reggae classic "Jah Promise", and while Ellis provides a new structure and lyrics in Norwegian (with production from Snasen) the heart and soul of the song remains lovingly intact.
Ellis is possessed of a pure and heavenly voice which floats effortlessly over the top of stuttering dubby percussion, woozy organ and the most languid of guitar lines. "Ja Ja" is part of a bigger project containing some more versions of reggae and ska classics, and it's something we're keen on hearing a lot more of. Ellis' voice is quite special, and stands out as unique against the many Nordic pop acts around right now.
We spoke to Ellis to find out more about "Ja Ja" and her love of the genre.
BESTFIT: Can you tell us a bit about how this project started?
Ellis: "I've always enjoyed making my own versions of songs. It's quite hard to make a good song, so instead I take a really good song that I like and I do it my way. This particular reggae and soul kind of project started back in 2009. I lived in Tromsø at the time. My older brother had an art exhibition there, and I wanted to gather a little band to play on the opening. That was me singing and playing on a tiny Casio organ, my boyfriend on guitar and chorus, and Ola Vikås on bass and chorus. We did a cover of 'Breakfast in Bed' (Lorna Bennett) and 'Galenskap' ( Kapten Rød)."
Where does your interest in ska and reggae come from?
Ellis: "I guess I'll have to give my late dad credit for that interest. He was a DJ for NRK radio (the Norwegian Broadcasting Corporation) in the early '70s, and he's always claimed that he was the first bringing Bob Marley to the Norwegian listeners. Whether that is true or not, I don't know. He used to play cassettes in the car, so I guess many of my great early listening experiences is from our trips. As already mentioned, Bob Marley was the key into reggae for me, and as a kid I loved listening to songs like 'Top Rankin'', 'Could You Be Loved', 'Zimbabwe', 'So Much Trouble in the World' to mention a few. The wonderful rhythms and beautiful melodies is what makes it for me. The combination of the easy, good vibration flowing music with often serious lyrical content is a beautiful thing."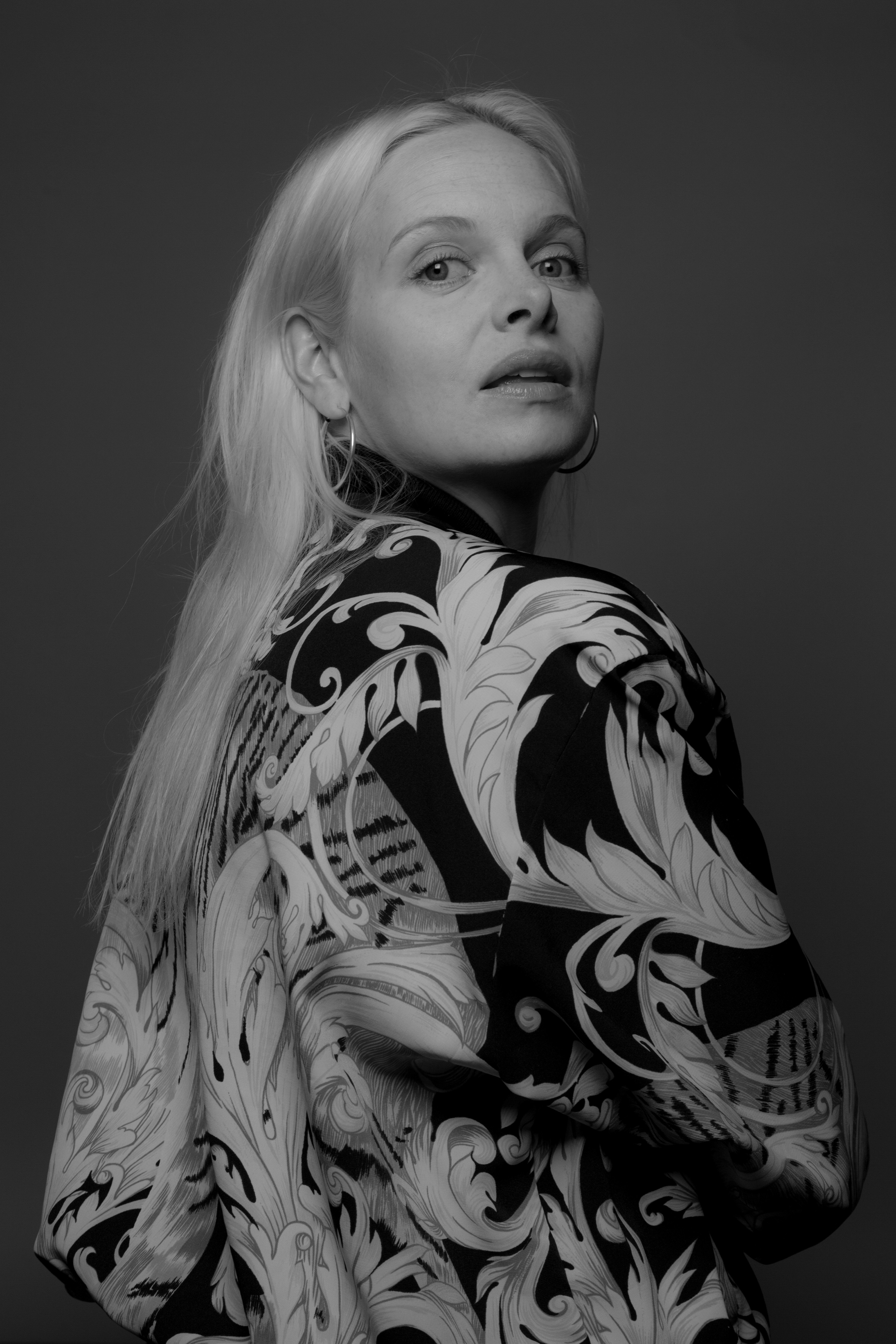 Was it easy to pick songs to rework, and were there any difficulties in making them fresh?
Ellis: "Yes, actually it was quite easy. We picked songs we liked and started playing them, and the lyrics came pretty fast. Sometimes it was difficult to find the right beats, because we didn't have a drummer in the band at first, only a drum machine and we didn't really know how to use it. But Snasen really helped me out with that.
You choose to sing in Norwegian, which is of course your own language....but was that a simple choice?
Ellis: "Yes! Singing in my own language gives me artistic freedom and confidence. Guess I'm just like Beyonce, Sia, and Rihanna, I choose to sing in my own language!"
What can you tell us about working with Snasen?
Ellis: "He is a great guy and extremely efficient and has all the coolest synthesizers and stuff you can dream of! I feel lucky to have him. He is open minded and not afraid of anything. He adds exciting sounds to my songs. His music is really different from mine, and that´s a good thing."
And what are your plans for the rest of 2018?
Ellis: "We have a several more songs that are ready to be put out, and we´ll keep making new ones. We have a new studio now, so that's exciting. I hope to have time to give some concerts in the spring and summer, not easy with two small boys, haha, and I wanna to put together a choir section for the live shows."
"Ja Ja" is out on Friday.