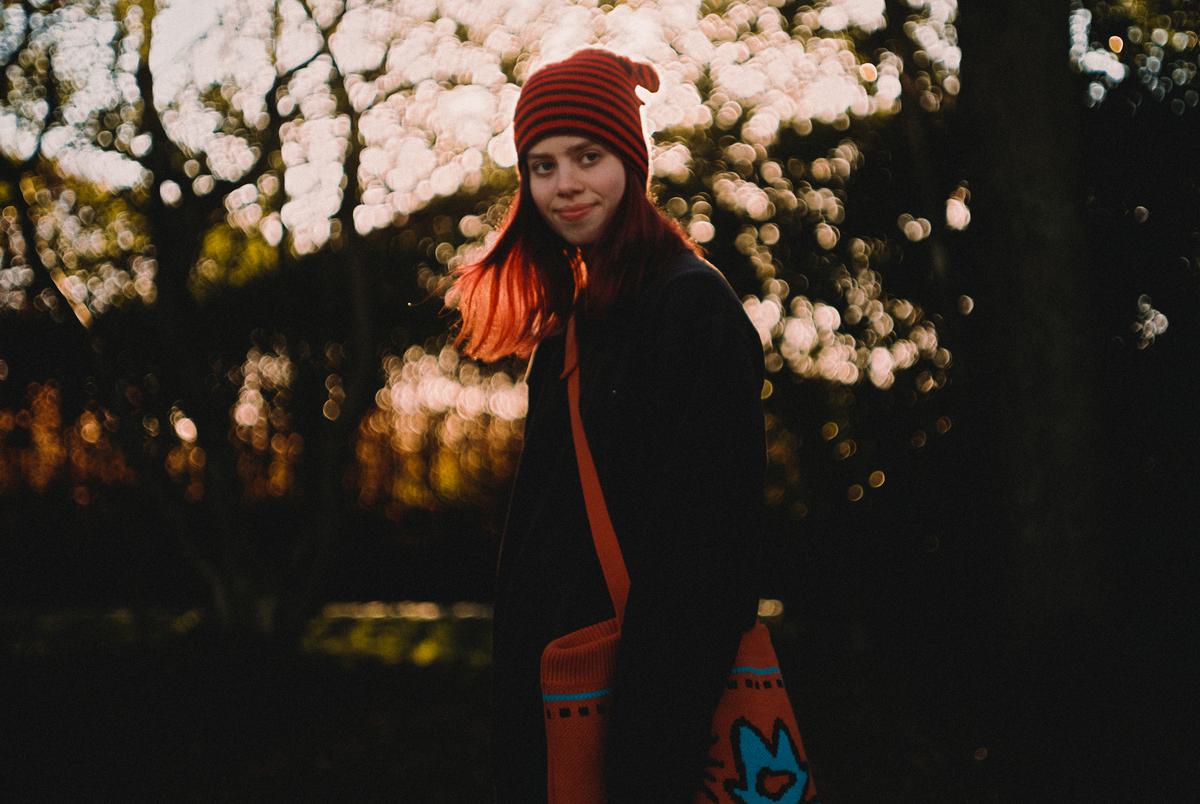 Bonnie Kemplay comes of age on bedroom-pop stunner "19"
From penning alt-pop bops in her girlhood bedroom to the hallowed halls of Dirty Hit's roster, it's been a big six months for Edinburgh's Bonnie Kemplay. Though when you get a load of her new single "19", it's not hard to understand why.
Like most of us, the bulk of Bonnie's flashy new quarantine hobbies were short-lived. Crocheting? All fingers and thumbs. Baking bread? Little Tesco's round the corner. Songwriting, however, struck a chord, and we're so very glad it did. Delicate, vivid and delectably cinematic, her newest single "19" is a masterful take on the bedroom pop ilk and sits comfortably amongst releases from her new Dirty Hit labelmates.
It's a song for the anxious, the isolated, and the searching; where the emotional labour of its creation carries through to its listeners. A striking blend of offhand conversation and acutely detailed storytelling, both delineating the experience of watching her adolescence move on without her, Bonnie's lo-fi flecked verses feel like whispers into the ear of an intimate. "I didn't wanna turn 19, never got to live up the big one", she pours. "Guess I'll just sit here and wait, I can't believe in change until I see it."
"The track follows the rise and fall of my productivity and optimism during lockdown", she tells BEST FIT. "I had that crazy moment of thinking that within six months I was going to reinvent myself and become the best at everything. It was pretty short-lived. In all honesty, I kind of cringe at the fact it's a lockdown song, as I think that most of us are trying to forget that period of time. But I also feel like the song applies to how I am generally – quite all or nothing with routines and motivation – so it still feels relevant even though we are all (hopefully) moving past the pandemic. There are common themes of time passing, ritual, hopelessness."
This divine ability to bottle a cultural moment and whittle it into indie opulence saw Bonnie named the UK's top emerging artist of 2021, beating over 10,000 other entries to perform in the world-famous Radio 1 Live Lounge. It was here she unveiled her original song "Blushing", hailed as "19"'s "sister track", along with a kaleidoscopic cover of The 1975's "If You're Too Shy (Let Me Know)". "It meant a lot to me that the judges believed in my song," she reflects, "it was very affirming. Recording in the BBC theatre was so cool and then hearing the recording on national radio was wild."
With an eccentric ear for alt-pop melodies and hummable yet vulnerable lyrics, Bonnie hasn't stopped turning heads since. Spurred on by celebrations of her twentieth trip around the sun, which we hear sampled fuzzily in the tracks closing moments, and a keenness to "get it out before I'm 30 with a family to feed", "19"'s release poses an indispensable sonic insight into one of modern history's darkest moments. Fuzzy lo-fi riffs and rapturous vocals apprehend the stark isolation but also vivid overstimulation of almost half a year spent with one's thoughts – and this is just Bonnie stretching her legs.
"I think that I am still trying to navigate [the industry] and [the thing that] that people should think about when going into music, is finding a balance of being open to learning from other people but also having confidence in your ability," she closes. "Honesty in every aspect of music whether it's in your writing production or social media is the best policy."