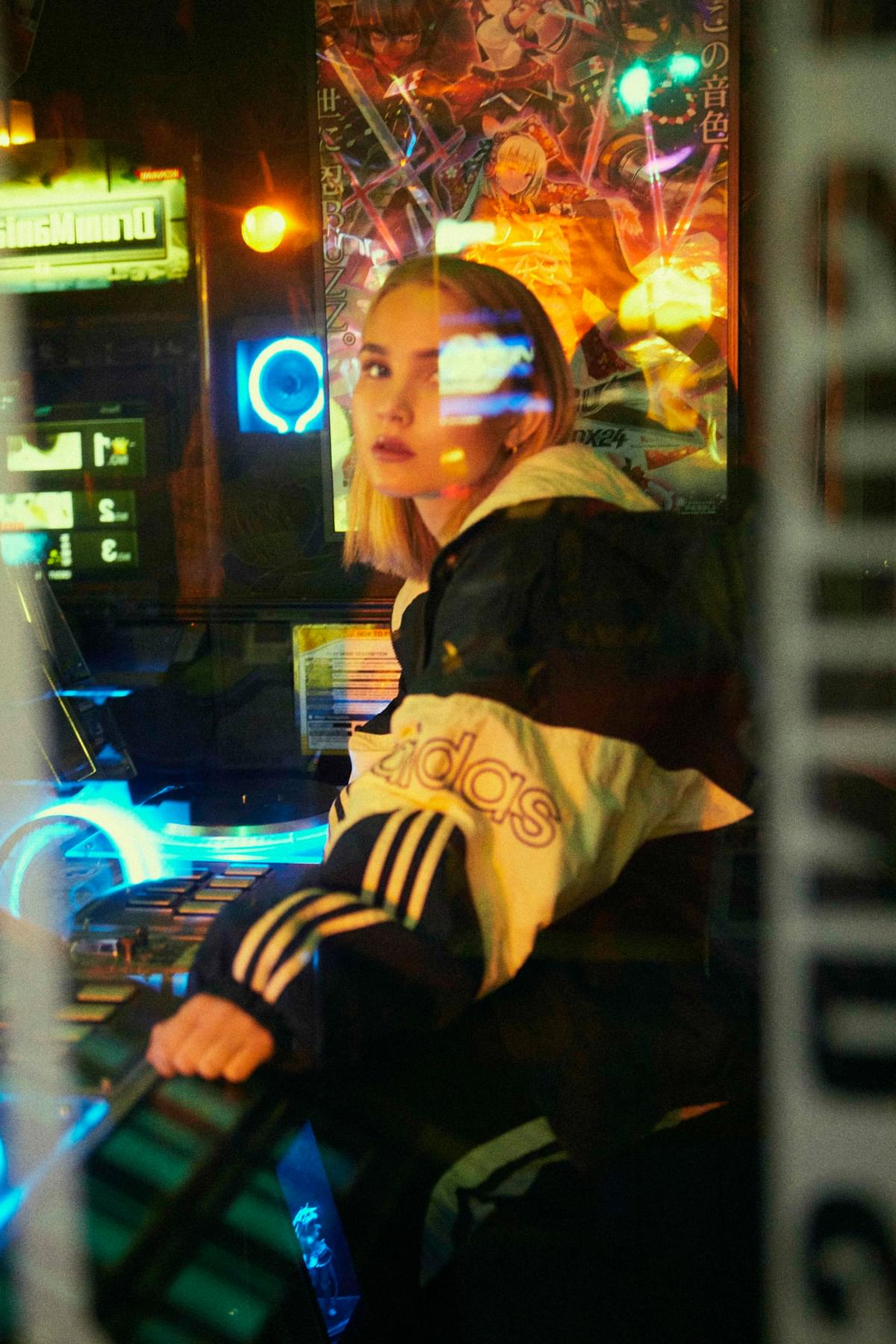 Becky & The Birds impresses with dreamy debut "Holding On"
Straight out of Sweden, "Holding On' is one of the most exciting first releases for a long time.
You'd do well to find a better debut single than 'Holding On' from Swedish artist Thea Gustafsson – aka Becky & The Birds. Somehow, she's cracked the code for the perfect first track. From the start, delicate vocals ease you, while pitched-up hooks provide a dreamy foundation to a soothing start. Before, without warning, your reverie is taken to new heights, breaking away from the soft intro and seamlessly into a chorus that boasts levels of epic euphoria. The initially-bare, raw verse is flipped on its head, with layered production and vocals turning "Holding On" into the perfect soundtrack for a montage of your greatest achievements.
Listen to it now, close your eyes and think of all those nice things. See? It's exactly that, isn't it? Perfection.
We had a chat with Thea about the Scandinavian music scene and plans for the future:
When did you start making music as Becky & The Birds?
In October 2016, after a couple of years of writing in sessions. The industry is heavily male dominant, and I felt that I had just gone through too many sessions with insolent producers who didn't take me seriously. It made me feel so shitty. And since I knew exactly what I wanted, I just thought "okay, how about I stop complaining and instead do it myself." So that's what I did. I wrote my upcoming EP in my studio in Stockholm and didn't show it to anyone until it was completely finished. It was such a relief and made me realize that I'm capable of doing so much on my own.
How would you describe "Holding On"?
I think it's a quite melancholic soundscape, which really is how I wanted it to be. I mean, there are plenty of emotions going on in that song which reflects a lot of what I was going through at that time. Hope, anger, sadness, love, all of them. So I wanted the details in my production to project all of those as best as I could get them. Chaos to me can be so serene and beautiful sometimes. But it's up to the listener to decide what it is that they are holding on to. Once you release music as an artist it isn't yours anymore to interpret, but whoever comes across it and falls with it. That's the beauty of it.
What drove you to write this track?
I remember I was in a rather melancholy moment when I wrote that song. I tried to hold on to a lot of things at that time, so its purpose was like a small chapter out of my life's diary.
What makes you stand out in what's become a strong Scandi music scene?
My music really is a portrait of me and my childhood, and since I'm doing it all myself - writing, singing and producing - I don't have to compromise my sound at all, which feels really empowering in itself just to be able to do that. Since I grew up listening to jazz, klezmer and soul, then later in my life found hip-hop and a lot of other intriguing genres, I try to have my music blend them all or at least contain certain elements, sort of like a sonic embodiment of Becky. That probably makes it difficult to put her in a "genre-box". Also, I think that genres and the divide between them are less apparent and less important nowadays. But yeah, I think that makes me stand out a whole lot of bit, hope it all makes sense.
What's next? Plans for 2018?
I'm soon releasing my music video, which I'm doing myself with friends. And then my EP will be out later this year. That EP is noteworthy to me, so I'm excited as fuck about releasing it to you all. I'm also going to play shows, so come say hi at my gigs. THAT will be fun! And of course you'll find me in my studio, but it doesn't have any windows (which is great cause I love the darkness when I write. I don't wanna know if it's nighttime or daytime) so you'll have to knock hard if you wanna come by.
"Holding On" is out now.
Get the Best Fit take on the week in music direct to your inbox every Friday