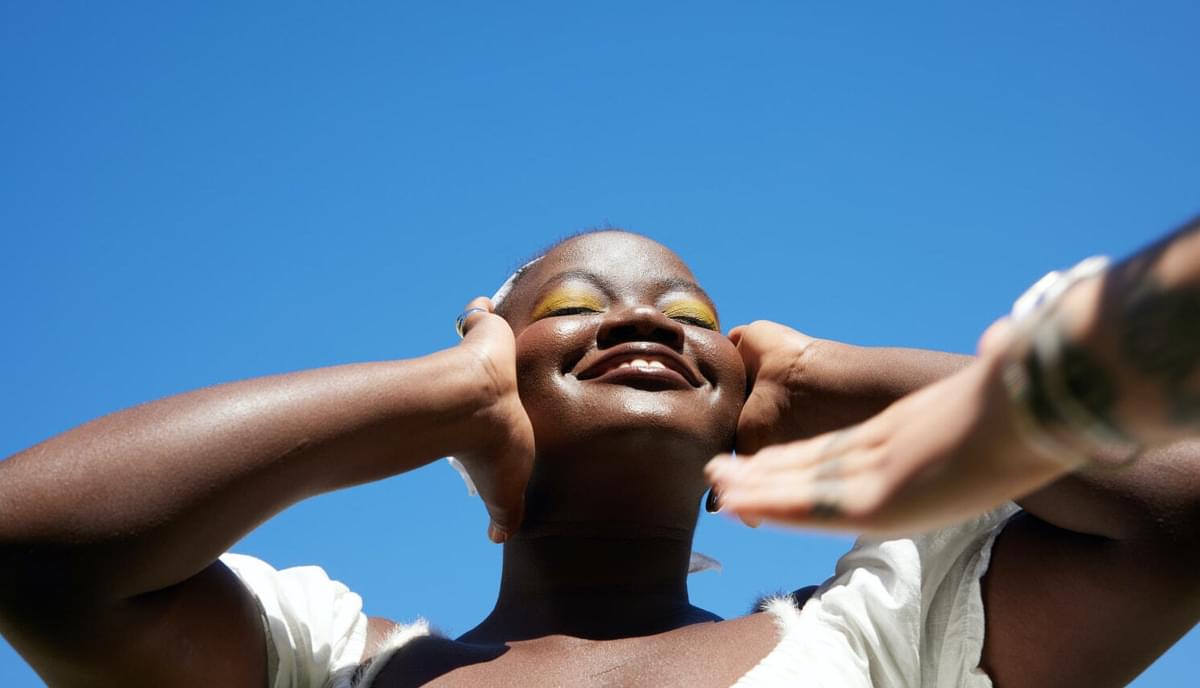 Beckah Amani breaks free from fear on glorious new single "Lebeka Leka"
Tanzanian-born, Australia-based Beckah Amani reflects on the unsettling power of fear, and its ability to make us question every step we take on her brand new single "Lebeka Leka".
Beckah Amani's first release of the year, released on The Orchard label and produced by Josh Fountain (BENEE) and Tony Buchen (Troye Sivan), is her brightest and most soaring single yet.
"My mum calls me Lebeka because that's how you pronounce my given name Rebeca in my language Kirundi" Amani explains of the track's origins, "she always says 'lebeka leka' which means 'Rebeca, let go'. I was particularly thinking about fear, how we often get so caught up in it that it kind of distorts everything that we want".
"Lebeka Leka '' is a track gorgeous in its simplicity, with Beckah's vocals gliding effortlessly above syncopated synth and drum accompaniment. The addition of a layer of harmonised vocals is inspired, as it gives Amani the platform to experiment as the track builds along its three and a half minute runtime. Undoubtedly both Amani's most vivid and confident release to date, it's the work of an artist growing into her own voice and developing her own unique sense of the sounds and sonics around her.
Accompanying the single is a nostalgic reflection of Beckah's life and personal growth, shot across three locations including her family's rural farm in Mount Tamborine in South East Queensland. "I wanted to create a visual push and pull between my fears, how they distort my safe places, my dreams and warm moments with my loved ones" Amani explains of choice of music video, "I wanted the music video to show how it's the interaction with family and friends that override the presence, weight and pull of these fears; because their voices are the ones that truly matter".
After spending her formative years in Tanzania, Beckah moved with her family to Australia at the age of eight, and counts the time among family as the beginning of her musical journey; hence the importance of having them feature in the "Lebeka Leka" video. "It was so special and emotional to have them be a part of the music video and to film on location at my family's farm as well as my family friends' farm" she adds, "The filming process felt like a big hug from the most important people in my life. "Lebeka Leka" is a love letter to all the people in our lives that make living worth it. Reminding us to remember what is truly important".
It's been four years since Beckah Amani first introduced herself with the release of her debut single, the enchanting "Breathe". Since then, she has released three more singles in "One", "Standards" (which earned her a support slot for fellow Australians Tones and I for their Brisbane show) and "Stranger". 2021 was a year of reflection for the young artist, as she spent her time working through songs and ideas in the studio, refining her sound with the help of local and international producers.
Recently the recipient of Australia's Professional Development Award for Popular Contemporary, she now has the backing and the support to continue to evolve and stretch the expectations both of herself and others. With more music destined for 2022, and her dream move to London on the horizon, Beckah Amani is set to take the next step in a career destined for the very top.
Get the Best Fit take on the week in music direct to your inbox every Friday