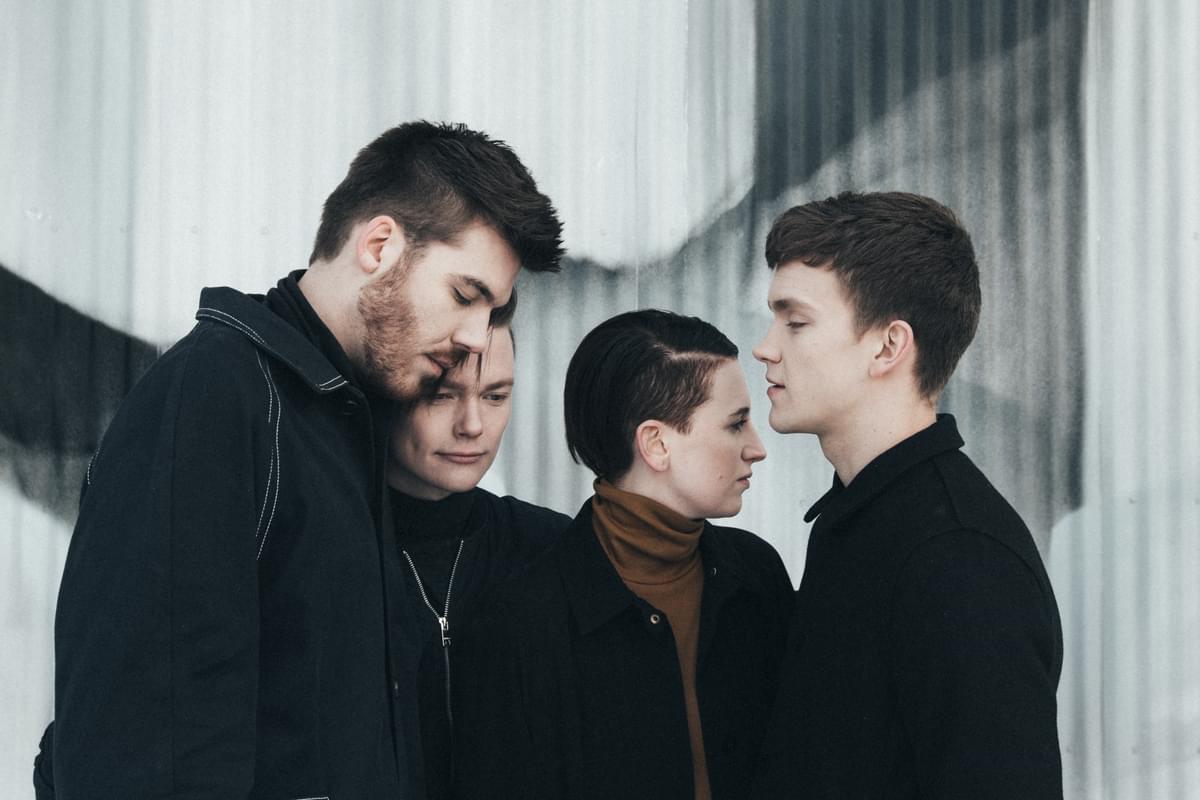 Track By Track: Vök on Figure
28 April 2017, 09:00
We've been long-time fans of the band and Figure sees Vök unite with producer Brett Cox (Jack Garratt) , and follows acclaimed EPs Tension and Circles.
Below, you can stream the debut album alongside a track by track guide from vocalist Margrét Rán. Enjoy.
"The wonderful thing about this song is that it wasn't even gonna be on the album. We showed Brett [Cox] our producer the song while we were in the studio and he was like 'Damn that's dope, let's put that one on the album' and instantly we felt it to be the opening song on the album. The track represents anger, frustration and the need to be dominant/Alpha....'I'm taming a lion'"
"BTO is an abbreviation for 'Blind to Others' and refers to people that fail to observe outside of their own perimeters. The first edition of this song was written for fun around 4 years ago on New Year's Eve. The original version is way higher in pitch and tempo, but we slowed it down to a more chilled groove, which suits the song much better. The lyrics are written about one of Andri's friends who was very self-centred (He is a changed man today!)"
"Figure is the newest song on the album. There is something about this song that we really love and bond over. The word itself, 'Figure', can mean a number of different things and can be used in so many different contexts. For example, it can mean a number, a body type and can refer to a person whether human or not. You can figure things out and you can use a figure-of-speech. It became a common theme throughout our writing-and-recording process and we agreed that this would be an appropriate title for our debut album as it means so many things for us. Needless to say, the album cover reflects this as well; together we are one figure: Vök."
"It's alright, It's okay, I'm gonna do just what I want. Playing by, my rules, I'm gonna do just what I want!"
"This is the darkest song on the album. The first draft of the song was made in Margrét's summerhouse a couple of years ago but afterwards we kind of forgot about it. Two years ago, Andri brought it back to the surface and we made a new version. There is a story happening in this song and the main conflict is that you don't really know what the protagonist is experiencing. He/she is trapped in their existence and different forces are influencing the character but no palpable resolution can be found."
"'Don't Let Me Go' is a love song at heart. It is a metaphor about having love, losing it and not wanting to lose it."
"This is about… so many things at the same time. It's about being brave enough to be vulnerable with someone, it's about trusting someone and it's about uncertainty and excitement of being with someone new. 'Show Me' was the first song we recorded on the album and probably the most difficult one we did. Lots of experiments. A lot of seasickness (we recorded it on a boat). It's the most effort we've ever spent working on a Mid8 (the middle section of a song) and the first and only time Vök ever recorded a nylon guitar."
"'Crime' is a story about how you can get caught up in some crazy circumstances that can spin out of control and drag you down some road you do not want to follow. We went crazy with this song and returned to it numerous times, each time changing it significantly. What you hear is the result of many days of pain and frustration. Happy times haha."
"In Iceland, seasonal depression is very common as there is a severe lack of sunlight in the wintertime (we take a lot of Vitamin D supplements). Fun fact: we sampled an interview with Einar's dad and used it as ambience in the beginning of the song."
"The most delicate track on the album. It's so vulnerable, but it's about finding strength in that vulnerability and empowering yourself. It is the most 'out-of-character' track on the album, but we love it. It is the most acoustic song we've ever done. The piano is recorded at our favourite hostel: KEX with the dissonant old piano that is in the 'Gym & Tonik' room."
Figure is out today via Nettwerk.
Get the Best Fit take on the week in music direct to your inbox every Friday