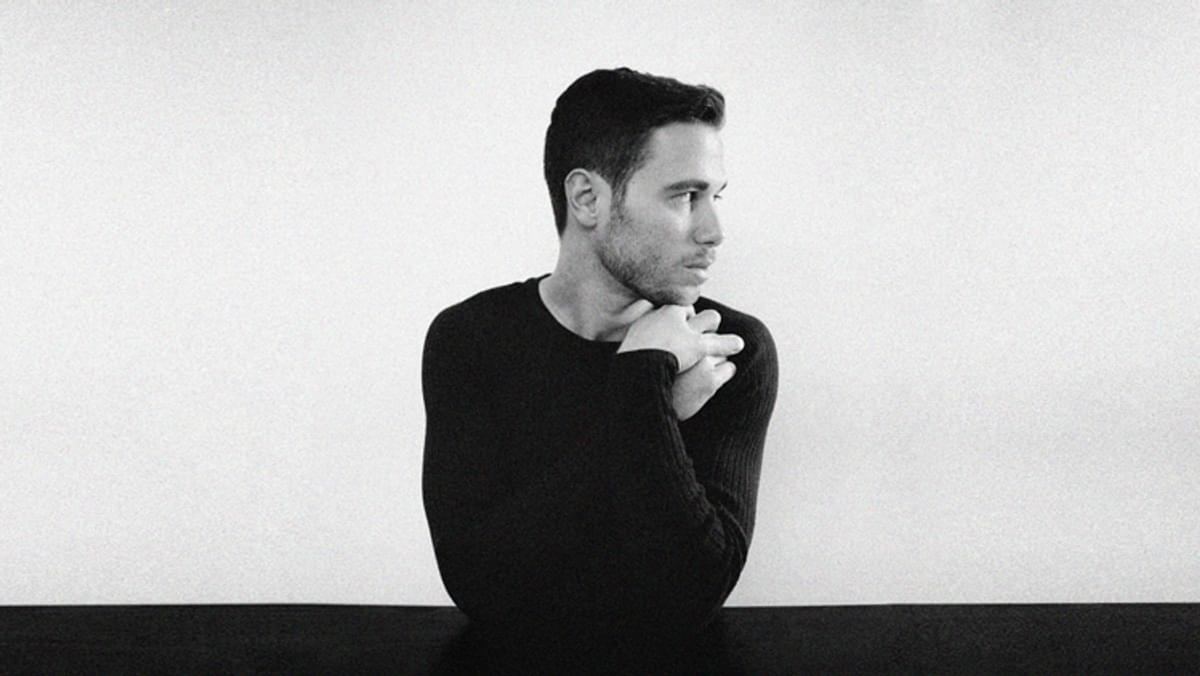 Track by Track: Semi Precious on When We Talk
28 July 2015, 15:00
Guy Baron doesn't paint with a broad brush. As Semi Precious, he produces bedroom music for the soon-to-be separated, drawing his compositions with light, short strokes that manage to sound like freehand improvisations and detailed still lifes all at once.
He first displayed this keen eye on his self-titled debut EP, blending seemingly disparate samples together to create the dim, lounge-y backdrop for a whispered falsetto that effortlessly captured fleeting moments. His latest, When We Talk (with production help from electronic auteur Matthew Herbert) rides that stark momentum to great effect: the five songs contained within fit together like austere sketches in a flip-book, moving delicately from the glitchy seductiveness of "When We Talk" to the synth-heavy relief of "Days of Night" (which recalls self-titled-era Bon Iver, specifically Beth/Rest at moments).
It's absolutely gorgeous stuff, so take a listen to an exclusive stream of the EP and ready Guy's track-by-track guide below.
When We Talk
"The EP's title track. It is a brief and subtle piece (like most of my tracks), but I feel that it manages to convey quite a lot of subdued emotion. Lyrically speaking, the track deals with the idea of "avoiding an elephant in the room", or with having a conversation in which not much is actually being said or directly expressed. The short, haiku-like phrase is in a way quite multi-faceted: by splicing and juxtaposing bits of it, I've tried to create different meanings within and perspectives on this seemingly simple scene (nothing left untold/nothing's told/nothing left). I feel that the track is quite sensual but at the same time very reserved, and I'm rather intrigued by this kind of tension."
Framing Words
"Framing Words depicts a rather common situation, when intimacy is overshadowed by everyday, mundane exchange... It deals with the day-to-day, banal conversations people often indulge in, in order to avoid actually talking to each other (in this sense, the track kind of complements the title track When We Talk). This short scene is wrapped in repetitive, crumbling instrumentals and slightly unsettling mellowness - this is the kind of sound I'm mostly interested in. For me the production or the sonic palette I am working with is as equally important as the lyrics – it tells a story and communicates meaning. It is not just a decorative element."
Extra Mile
"I don't really perceive this one as a self-contained track, I guess it's more like a transition piece – a small peephole that provides a glimpse to a fragment of a scene. I've tried to create a piece that is at once seductive or suggestive and vulnerable. Something that is pseudo-sensual. I thought it would be interesting to work with a more "classical", heavy-on-strings sound, in such a way that is kind of like a reference to romance or emotion, rather than actual romance. My vocals are often quite low-key and restrained and I've tried to make them even more flimsy in this piece."
All Night
"An instrumental, complementing version of Extra Mile (I recorded this one first though). I've tried to keep it quite repetitive and monotonous, like a ritual that happens every night, all night. The short, "all night" vocal bit is actually sampled - this is something that I find quite interesting, when a short sample informs and gives rise to a whole lyrical theme before such theme even exists. This sample was originally taken from a relatively up-bit house track and I was immediately captivated by the "loungy" (and somewhat sleazy) quality it had when I slowed it down and conjoined it with some synth strings."
Days of Night
"This is a very personal track that basically deals with the idea of unfilled desire, or more precisely with an attempt to prolong an experience that is doomed to expire. It attempts to portray an "after-party mise-en-scene", a post-utopian state of being or some kind of parallel existence that one cannot let go of. There's a strong sense of longing and wanting to immerse in something unattainable, and also a great deal of conflict. I wanted to create a soundworld that is euphoric yet alienated and out of reach. The mixture of these two, somewhat abstract, sensations is something that really fascinates me."
When We Talk is released 31 July via NX Records and Squareglass. You can pre-order the 7" here. or stream it below.
Get the Best Fit take on the week in music direct to your inbox every Friday