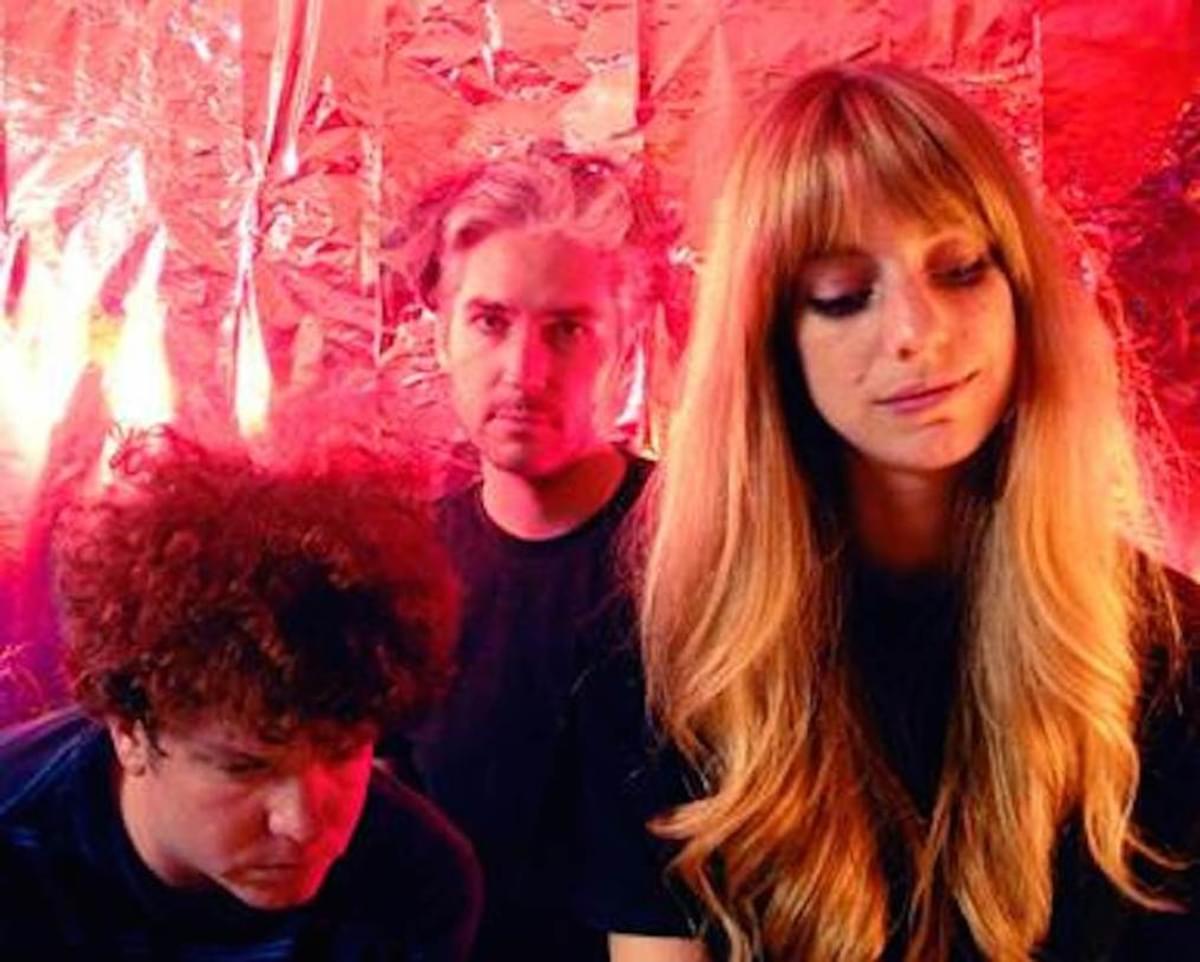 Track By Track: Ringo Deathstarr on Pure Mood
20 November 2015, 16:00
Texan shoegazers Ringo Deathstarr provide an exclusive track-by-track guide to their new album, Pure Mood.
The band - made up of Elliott Frazier, Daniel Coborn and Alex Gehring - say they have never spent so much time on an album before.
"Waiting for the album to be released", they say, "is the hardest part because we are ready to get out there and show it to the world!"
Well, as of today, fans can get their mitts on the Texan noise gang's latest release.

Read what they have to say about the new record below - including guns, beaches, and Butthole Surfers references...


Dream Again
This is the first track recorded in our new practice space/studio in January 2015. The song was a demo by Alex and I wanted to keep it sparse sounding for a change. We tuned the guitar to A=432 for this song, and then we slowed it down on tape more when it was mastered. Daniel helped with Lyrics.
Heavy Metal Suicide
The title comes from a misunderstood lyric from our old song "Starrsha". I was really into the song "Stone" by Alice and Chains and listening to Helmet's Betty Album and figured "why the hell not?" It was pieced together from two different demos...One old one new.
Stare At The Sun
Alex had two different vocal ideas and I said "let's use both!" We came up with the music as a band during practice one day and Alex recorded it on her phone. Daniel played a silly drum beat on accident and I said "that's it" so we made a loop. It is off kilter slightly but that's what makes it cool.
Show Me The Truth Of Your Love
A little ditty brought to us by Daniel. He wanted me to sing on it, so I spent a while trying to make my voice fit. He recorded the guitar at his house. This was the first attempt at recording drums at our studio, and we used a valley people dynamite compressor to get some crazy feel.
Big Bopper
Another practice space jam, this one was done June 2014 in California. Alex's only lyric had a Butthole Surfers reference so we just made the whole song full of references to other songs and films and people. I deleted all the guitars and my vocals from that session and re did them in February this year.
Alex had a demo with voice and clean guitar .I thought it should be heavy so I played some drums and guitar on to her demo and she like it. Then we added a bass solo on the fly in the middle section. I sent the song to Jeff Schroeder and he knew what to do for a guitar solo.
California Car Collection
Written in California during the Mauve sessions years ago. We tried to record it for "God's Dream" but didn't finish it. I did a 10cc type thing with the vocals...composed the harmonies by riding the faders. Those Oohs and Ahhs are from Jillian Talley of the band Gal Pals.
Frisbee
This song was a Japanese bonus track on "Gods Dream", but we liked it too much and re recorded it for Pure Mood. It is a fun song to play live, and it was a lot of fun to record the guitar solo. The vocals were in some way inspired by the Beach Boys in the beginning section.
Boys In Heat
The lyrics are about a day at the beach. Yeah yeah I know, but I had read a children's book at the daycare where I work, and I decided to be simple and kind of dumb so I could implement the strange harmonies. In a twisted way I was thinking of the B-52s on the guitar solo but it doesn't really make much sense.
Never
Who doesn't wish their significant other was dead sometimes? This one started out sounding like The Cure, but I knew it had to just be a rock and roll song. The angry lady at the end lives below Alex's uncle in San Francisco. She is always on about something.
Old Again
Another Daniel song. Recorded June 2014 in California. I played drums and bass and Daniel played guitar. Since we were in Cali we had to add the harmonies. It was a nice day when we recorded it and we had the studio doors open. I think the sound of the song reflects that.
Acid Tongue
I was really into everything about Bob Mould's entire catalog and I also was listening to some rarities album by Eric's Trip and I came up with a lyric about not needing a gun but having one because that's Texas. It took me a while to do the guitar solo because I have no technical ability so I had to keep trying until I got it in one take.

Pure Mood is out now via Club AC30.

Find out more: Website | Facebook | Twitter | Instagram
Get the Best Fit take on the week in music direct to your inbox every Friday