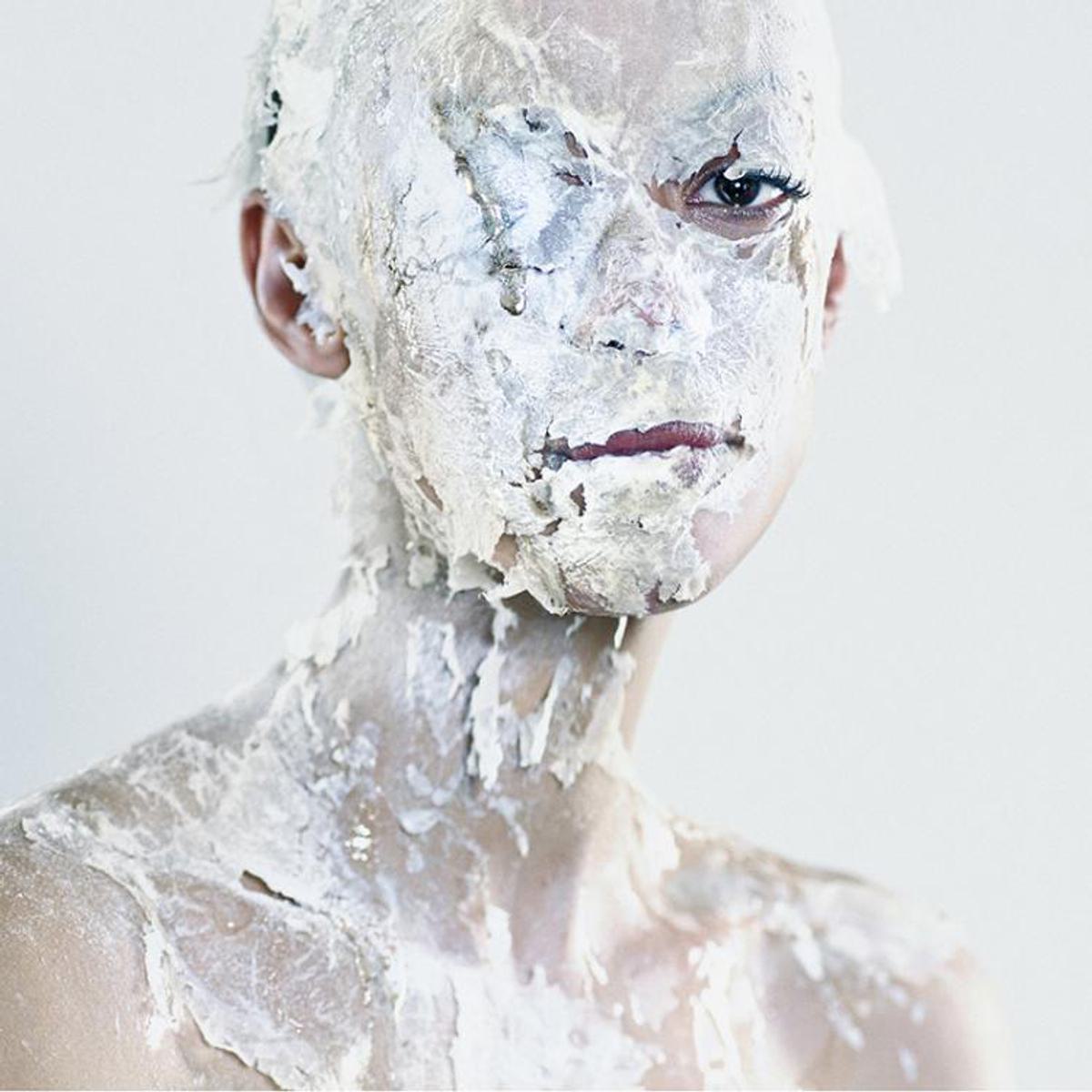 Track by Track: Kissey on The Awakening EP
04 May 2015, 14:15
New York-based Swedish-Grenadian artist Kissey has just released her EP The Awakening, and has written us a detailed Track-by-Track guide to help decipher the tracks.
Combining confrontational, forward-thinking synths and '80s pop melodies, Kissey forms a kind of unpigeonholable electronic music that touches upon pop, hip-hop, dance, electronica, ambient and more without committing fully to any. It makes for a short-player that grabs you by the lapels and lunges into a new world; it's not for passive absorption, but concentrated focus.
The EP features singles like "I Don't Need Anything" and "Distortion".
Check out the guide below.
I Don't Need Anything
The first song out on the EP is "I Don't Need Anything". Last year was an incredible year for me, but it was also an extremely challenging year for me in terms of love, music, life and in general. They say when NY is good it is the best city in the world and makes you feel amazing, almost high, when NY is bad it goes super sour. Everyone who has lived here has encountered it, it comes after the honeymoon period is over, when you start building a real relationship with the city. This song became an expression of an insight that I got after I had to check myself. All the changes and challenges in various parts of my life was making me feel as if I was drowning. And all of a sudden it dawned on me, that all of this is not "me". In my head I know what my dreams are, I know what I can accomplish, I know what and who I love, I know what I desire. End of the day I don't need clothes, diamonds, I don't need lifestyle ornaments, I don't need my blood, you can take my last breath, take my love, take my bountifulness, take my ugliness, take my physical appearance… because you can't oppress, silence or vanquish the way I see the world and the way I think. The world is going through a lot right now, we all are, not only in the US but also in Europe. It is a global problem that starts in the relationships we have with our loved ones and translates to the rest of our societies on a larger scale. We are not set on this planet to be exact copies of each other. Accept the person you love, accept yourself for the fears you have, and live here and now instead of occupying yourself with pollution, the person your are looking in the eye will still have the same "me" inside at the end of the day.
Distortion
"Distortion" resonates very much with the thoughts that exist in the previous song "I Don't Need Anything". But in this song it's about the questions: "can you deal with yourself? can you deal with you fears?" I wanted it to sound as distorted as one's head feels when the outside world and the inside world struggles against each other, all the different voices that echo. Words have a tremendous effect on us as humans, it can build us up, but also break us down. I never thought that being out of place would turn out to be such a strength, a tremendous asset. Being a mixed kid in Sweden, being a mixed kid in the Carribbean, being a Swedish woman in the US, being a creative person growing up in an academic environment and so on and so on. It took a minute for me to understand and sort that all out in my head so it would work for me. I wanted the beat and song to be as dark as possible without being evil, almost like a sonic painting of ones brain from the inside.
Love & Lost
My friend Matt Le-Khac told me an amazing metaphor after my latest love story ended. That relationships and life - are like a sunrise, a day, and a sunset - and we never know how long they are going to last and they will eventually end, but we have to appreciate them for the beauty that they give us right there and then. We can't hold on and stop a sunset, it happens either way, but we have the memory and the feeling with us once it is gone. I wanted the song to have that feeling of being "resolved". Of course it hurts when it's ending, but I would rather have loved and lost "you", than never have loved "you" at all. We are here to desire, and one of the consequences of this is that it hurts when it doesn't work out. But there's a relief in it finally being over. I wanted the song to be on the simpler side and very direct, as direct as it is when you are packing your things and moving out after it all has gone down.
Animal
This song was all about the instrumental; the beat took the lead and it was guiding me throughout it, instead of vice versa. The woman's name is 'animal', a raw creature that sits straight up an down and stares you in the eye with the truth. The proof that we are here to live, we are here to work within our passions, we are here to spend time with the people that we love, we are here to reciprocate, we are here to listen to our intuition. So I let the beat do whatever it wanted, and it wanted to be big and slightly obnoxious like an elephant walking in to the room, swaying with a 1000 mosquitos and flies buzzing around it. You have to face it, and turn around to watch it, there is no way to avoid that there's a message being communicated.
Transform
This song was from a memory of an intense and slightly obsessive love affair I had a while back. I wasn't planning on ever really releasing the song, but I re-recorded it after this last episode ("Love & Lost") and I really love the message and the way it speaks. It's about seeing it all unfold right in front of you, as if you are putting the last three cards on the cardhouse. I know in a minute I am going to feel as if I shouldn't be anywhere else in there world. I'm going to feel as if it was written in books a million years ago that I was supposed to lay in your arms, and that we were supposed to shimmer as gold together, that it feels like heaven, and I know this is the last time it will ever feel like that. I know that you won't come back after you say "see you later", and I know you will never be able to tell me to my face because it is too hard to see how it will never shimmer again. But that is how life is, "no one is wrong, and nothing is right" sometimes. Re-recording this song brought me back a bit to singing soulfully again, I haven't really done that in a while, which felt really good.
Kissey's The Awakening EP is out now on KISSKISS Records. It's available to stream in full from here.