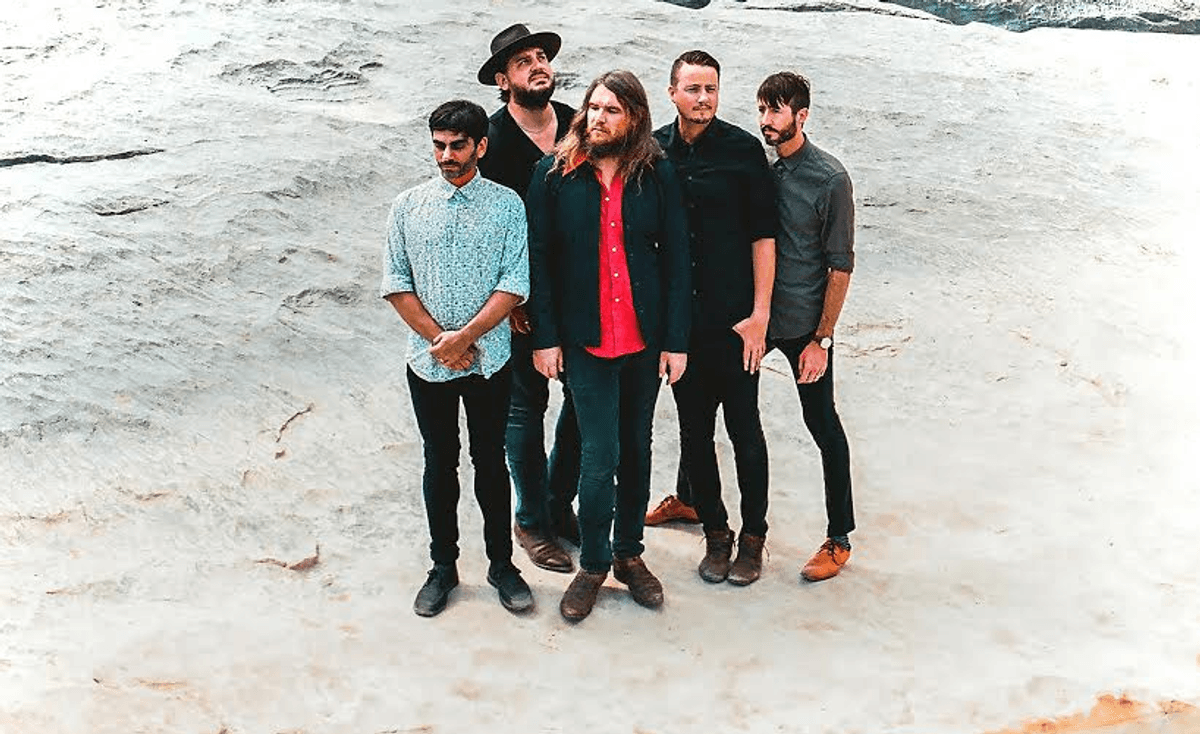 Track By Track: Israel Nash on Israel Nash's Silver Season
05 October 2015, 14:00
Psych-country great Israel Nash is airing new LP Israel Nash's Silver Season in full on Best Fit ahead of its release next week.
Nash has also taken the time to explain the record's creation in this new Track By Track guide, revealing the politically charged undertones and his struggle with things like travelling and isolation.
The new LP follows 2013 LP Rain Plains, and was written/recorded by Nash and his band on the singer's 15-acre Texas ranch. They actually built a studio - Plum Creek Sound, "a 1,400 square-foot Quenset studio". Israel Nash's Silver Season has been recorded to tape with Grammy-award winner Ted Young (Kurt Vile, Sonic Youth).
Nash performed at last year's End Of The Road festival, and we recorded a stunning live session with him.
Check out the guide below, and stream the new album afterwards.
Willow
This song is about leaving my home and family. It's a message to my daughter, Willow, and it will forever exist for her.
Parlour Song
"Parlour Song" is something I wrote in response to the array of gun violence in the United States. It was sometime after the Sandy Hook tragedy. I don't know what the answer is and am not proposing one either, but gun related deaths in our country is just a real problem that has continued rapidly even over the past few months. There is ample room for real discussion and movements for change. So the line in the song is supposed to be a cynical truth. We can make a change now, but one day it could be too late. It's a problem that I see that affects me, so I wanted to write about it.
The Fire & The Flood
Fires and waters are so powerful and out of our control. They elicit remarkable change in nature that forever impacts that which is around. For me, the song represents the unfortunate pains and struggles we encounter when change is at our doorstep. It's unavoidable, it's painful, but has an incredible ability to make us into something new again, maybe even something better than before.
LA Lately
"LA Lately" is a song that was written on the road while we were leaving LA after my first headline show. There is something magical about that city and the song is all about our experience. From getting there, to being there, and - as we do - moving along and leaving.
Lavendula
I wrote "Lavendula" at home in the winter. It's not often cold here, but it was very cold for a week or so and that kept me pretty much indoors. That inspired me to read up on how cultures understand and celebrate the advent of the winter season. It's a slow time, nothing grows, it's cold, but there's a celebrated necessity to the changing of the seasons. For me, the song was my "Samhain" period at home between tours for two months with the knowing that winter would leave and not only mark the end of that season, but the beginning of a new one.
Strangers
A stranger is a word that sometimes elicits fear within in us, but it is only someone with whom we are not acquainted with. So, essentially, everyone is a stranger at some point, until some are not and become your lover or friend. But still, there are strangers with evil intent as well out there. I guess it's the balance of good and evil. Good wins.
A Coat Of Many Colors
It's about seeing and knowing the world around you and the life in it with renewed sight. If that's through your life being changed, your spirit being moved, psychedelics, or meditation, or all of them, it doesn't really matter. It's the result and it's amazing.
Mariner's Ode
This is a song about touring and traveling. Sometimes it's hard to find your personal space and time to be, even for a moment. I like to find mine late and outside somewhere in the dark of night.
The Rag & Bone Man
Rag and bone men would scavenge residential trash and construction sites to find goods they could resell. Essentially, one man's trash is another man's treasure. It's all how we look at things. I like to see the beauty that surrounds us, I like seeing the treasure. And it ends with the final message of the album, 'We should love one another." That's straightforward. We should.
Stream Israel Nash's Silver Season below. It's out Friday 9 October on Loose/Thirty Tigers.
Get the Best Fit take on the week in music direct to your inbox every Friday