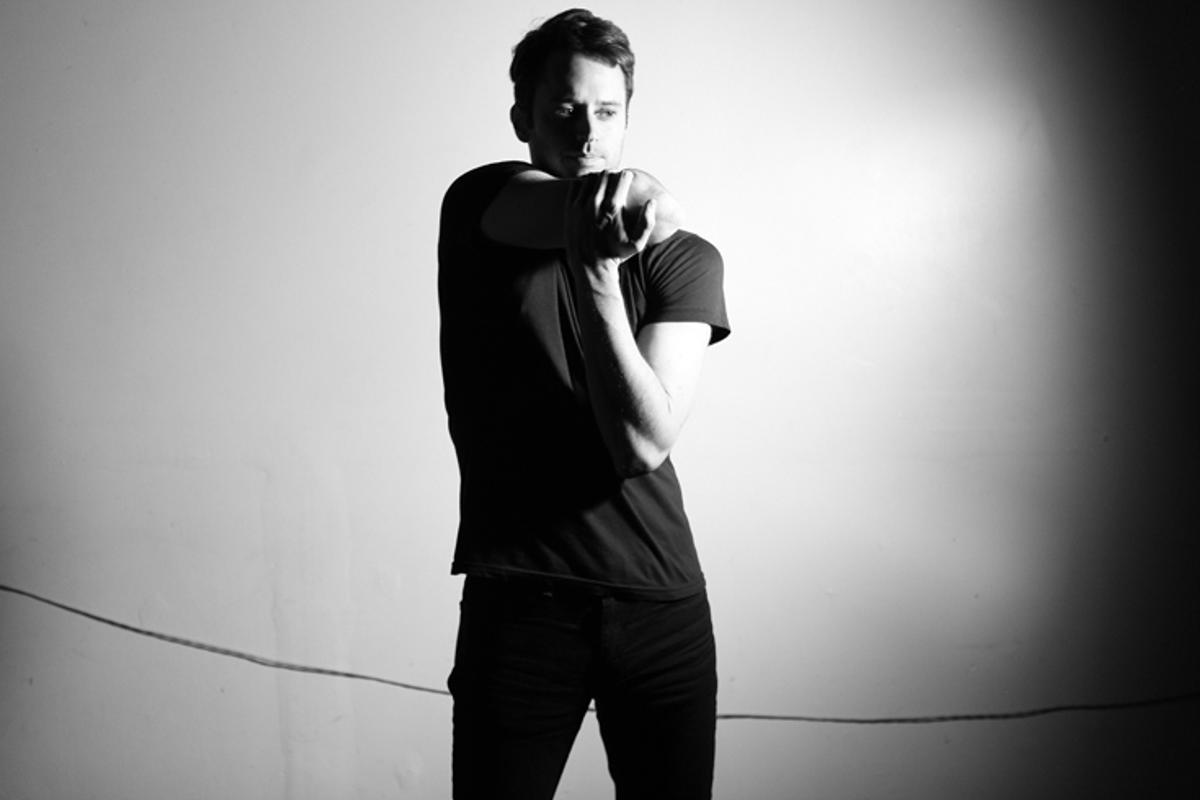 Track by Track: Fitness (Adam Moerder) on his self-titled debut EP
11 September 2015, 11:00
Adam Moerder has never been afraid of a little dirt and discomfort. As the frontman for Mr. Dream and (to this point) one-off GODMODE Records All-Stars Montreal Sex Machine, he has proven more than willing to explore unsavory subjects. It should come as no surprise, then, that his solo debut as Fitness stars an objectionable cast: a Manhattan pimp, the prototypical jerk-off that'll never take work off, and a deluded narcissist.
The charming garage-punk scuz of Mr. Dream has been largely abandoned and replaced by a more foreboding mix of synths and drum machines; even so, Fitness has caught his stride without missing a beat. The cast may appear familiar at times, but Moerder's work here is anything but.
Take a listen to the EP and read Adam's track-by-track guide below.
You Go Where I Put You
This is the first song written for the EP, back when I still had no idea what Fitness would even sound like. I tried tons of different vocal performances--shouting like Trent Reznor, falsetto, over-the-top vocoder--until settling on this calm, gooey delivery. Nick [Sylvester] really helped stitch the music together by figuring out the patch for that epic bass part, made using his Intellijel Atlantis modular synth. His brother, Anthony, directed the video for this song, It follows a past-his-prime pimp around modern day Manhattan and involves this trippy time travel twist in the end. Somehow it all works beautifully and makes sense, he's such a pro at filming New York's seedy underbelly.
Cheat
My first live performance as Fitness was at GODMODE's 2nd birthday party in June 2014. At the time I barely had any songs and had just bought an Elektron Analog RYTM drum machine. I had to pretty much wing it. This beat was the only coherent idea worth saving from that improvised set (most of which relied heavily on Rodney Dangerfield samples). Lyrically, it's about this spineless character who gradually convinces himself that any shitty behavior is justifiable. The vocal part's an excuse to do the trembly Bowie thing that new wave singers seemed obligated to do. It's no wonder that went out of style. Mila Matveeva supplied backup vocals. She nailed that call-and-response part in the second verse with this really fun, bratty performance. It's one of my favorite little sections on the EP.
Ex Vivo
Tyler from Soft Lit (another GODMODE artist) calls this one "Theme from Fitness." That pretty much sums it up. It feels like a cheesy 80s sci-fi soundtrack, and there's this cryptic speaking part that discusses undergoing some sort of dramatic change. When I was recording that I tried to imitate the weird cadence of that guy from Slacker who is obsessed with TV. This is the first song I wrote after getting an Elektron Analog Four synth. It supplies all the non-percussion sounds here.
My Own Boss
A pretty straightforward story about a workaholic neglecting a relationship. It has both the weirdest and poppiest moments on the EP. The verse and chorus vocals are totally schizo. There's this deep, evil inner-monologue in the verses that's more or less making a threat--don't make me choose between my work and you. People have said it reminds them of the True Detective opening credits theme from season 2. The chorus hook sounds squeaky clean in contrast. I wanted this jarring shift so that the character's true intentions are never completely clear to the listener. Mila makes another appearance during the bridge. I was recording her part for "Cheat" and didn't really know what she'd do on this song, but she improvised some great secretary dialogue in like two minutes. I like to mess with people and say I got the actress who plays Joan on Mad Men.
The Fitness EP is released today. Buy it on Amazon and stream it below.