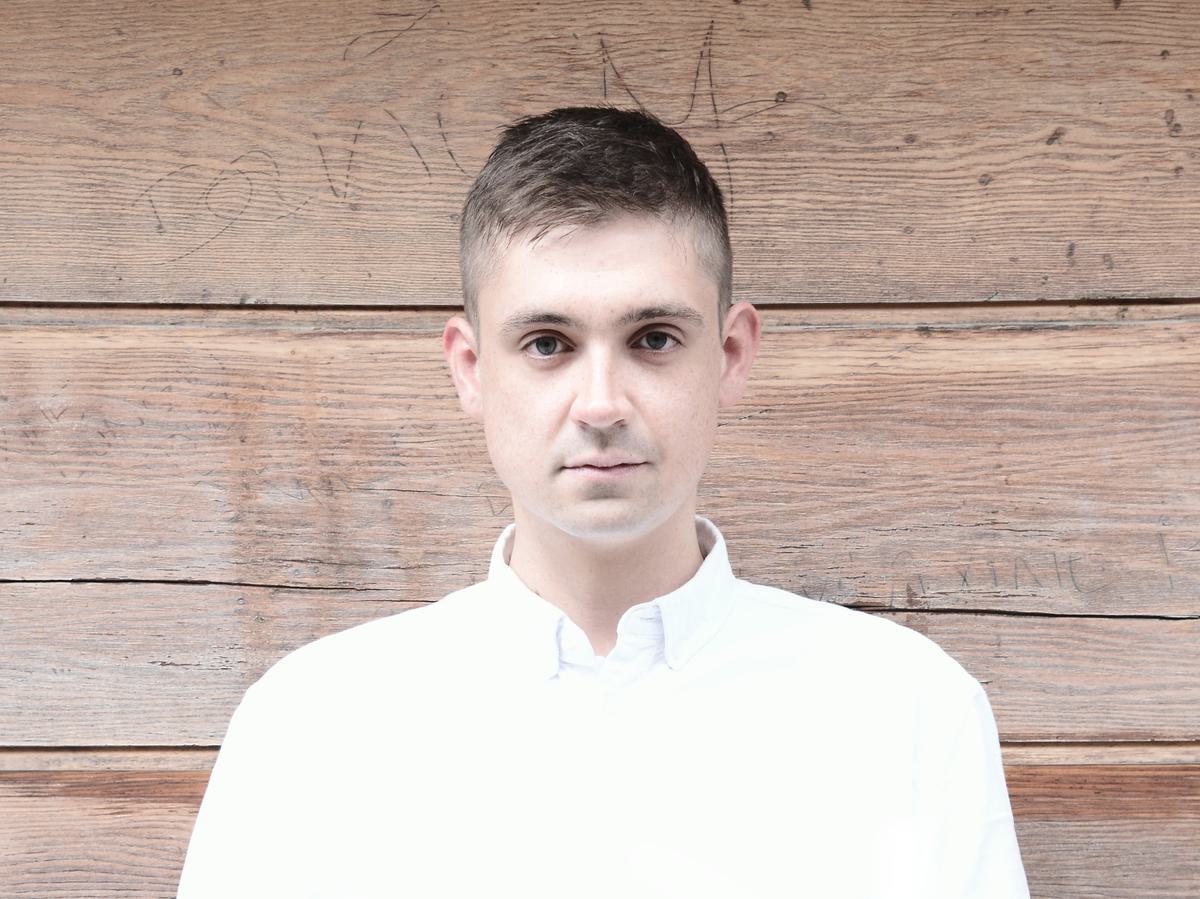 Track By Track: C Duncan on The Midnight Sun
06 October 2016, 12:00
The Midnight Sun
The Midnight Sun is a very intimate album, although the music is very spacious and at times cold. Unlike Architect, it has a sound world of its own and it deals with more personal matters. Although it isn't a break up album, the lyrics regard the trials (and often sublime parts) of a relationship, constant self assessment, coping with another's depression, self acceptance, parting of ways, and change amongst many other things. Lyrics aside, the music is heavily influenced by the ominous character, stark stylisation and brooding atmosphere of the 1950s television series The Twilight Zone from which the title of the album is taken from my favourite episode.
Nothing More
With the opening track to the album I wanted to set the scene for the rest of the record, beginning with a large choral passage. I was trying to solidify the style for the new album when I was working on this and questioning my own abilities as a composer. The result is a sombre hymn-like track that incorporates my growing love of electronic instruments into a sparse and atmospheric track that continues throughout the album.
Like You Do
This, for me, is one of the more unsettling songs on the album. It's about being deprived of satisfaction and suffering as a result. Someone close to me was suffering from depression when I wrote this and it reflects their daily efforts to battle it.
Other Side
Perhaps the most poppy track on the album, this song is lyrically reminiscent of the first album. It is about leaving troubles and woes behind and escaping to somewhere far away. By this point I had toured many different countries and wanted to experience life outside of Glasgow.
Wanted To Want It Too
I wanted to write something dark and disco-y. This is what came out. A dirgy dance number that's too slow to dance to…
Who Lost
This song is about sibling rivalry. Not anymore, but my brother and I used to compete in many ways and would try to gain praise from our parents. We have very proud parents and we now respect each other highly. "Who Lost" is me harking back to the days when this stuff mattered, and also, when you have someone else in your life that none of this rivalry really matters at all.
On Course
This is the iciest song on the album, and has some of the highest vocals I have ever sung! I wrote this about half way through recording the album. It is almost a song of encouragement for myself, as the name suggests. I had reached a point in my production of the music that I was happy with and this song set the benchmark for the rest of the album.
Last To Leave
This song simply maps out the progression of my relationship with my ex, beginning with the honeymoon period, moving through day to day life, troubles, consolidation and finally questioning if our relationship would or could last. The melody for this is loosely based on "Edelweiss" from The Sound of Music.
Do I Hear
"Do I Hear" is a reworking of a song that I wrote for soprano and voice a couple of years ago. I had always wanted to do something else with it so I record it myself and it fits the style of the new album. It is basically about being yourself and coping with and embracing your quirks, sexuality, and character. I was in a new relationship when I wrote the lyrics, which are about reigning myself in and adapting to a new life with someone else, without losing my own identity or principals.
The Midnight Sun
I had already come up with the name of the album before I recorded this. It was a slow-burning song which I had tried to record on and off over the past few years, under the same name, each sounding different to the last. But the style of this album really suited the material I had and it all just fell into place. It is about romanticising the moon and asking too much of our muses, personifying the moon. It is also tied up with The Twilight Zone episode in its style and dramatic imagery.
Jupiter
Last year I played at a festival in Hamburg - a very vibrant and beautiful city. We stayed there for four days in the red light district (which was where the festival was taking place). My partner at the time and I decided that we should experience some of the night life, which resulted in us going to a gay cruising party. Us being reserved Scots didn't realise what this would entail… the club was packed and almost completely pitch black and comprised of lots of interlinking corridors with small rooms off them where, with doors wide open, men were having their way with other men. It was a strange experience for us and the night ended with us being followed by a gentleman around the club and into the streets, trying to drag us back in for some 'fun'. Jupiter is an almost romanticised recount of this night, which was anything but romantic. It is a euphoric song, yet slimy and unnerving.
Window
In a funny sort of way this song sums up the whole album for me. It was mid winter in Glasgow which was especially grey, cold, and bleak, where I was struggling a little and had isolated myself. Everything was building up - work, relationship strains, a crisis in direction and value - but as the song progressed I realised that whatever was happening around me, I just had to persist and cope somehow, which was a great revelation for me. No matter what trials are thrown at you in life, there is an almost serene middle ground - once you have accepted and understood your problems. It is bittersweet musically and incorporates my love of chamber pop/baroque pop and slightly off kilter tuning. For me it was an obvious choice for the final track on the album.
The Midnight Sun is released 7 October via FatCat Records.