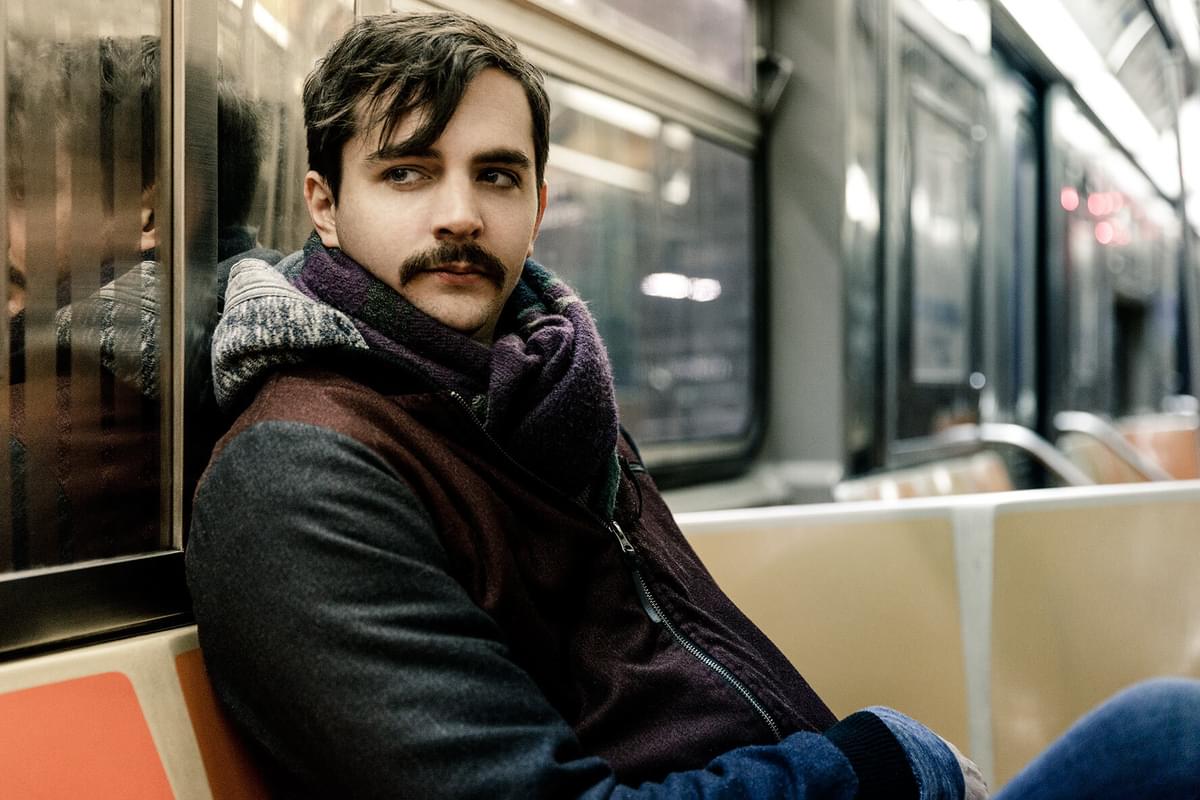 Track By Track: Bayonne on Primitives
20 October 2016, 09:00
Texas-based producer Bayonne writes for us all about the songs on his upcoming City Slang debut Primitives.
Intro
The meaning is in the name. This song was designed to be an introduction for my live performance. Once I started the recording process, I was able to fluff it out more and add much more detail and subtleties. The lyrics are pretty much stating how I feel about performing and writing music and how it's something I will probably do as long as I possibly can.
Appeals
"Appeals" began with an old, unfinished, piano-based track that I had laying around that I cut two measures out of and turned into a loop. When I was in my late teens I would often throw my microphones up and just play the piano and sing whatever came to me. I always liked the groove to the beginning of the track so I decided to loop it and carve it into a newly structured track.
Human guilt. This is one of the more difficult songs to talk about. "Spectrolite" is a stone that was gifted to me from my ex-girlfriend when she came back from visiting Australia. We were going through some personal issues at the time and the song reflects how I felt in the situation. I basically wrote the song with the stone next to me the whole time.
Marim
This one began with me messing around with a shitty old Yamaha keyboard from the '90s and my looper. I've been a huge fan of Steve Reich's mallet music for a long time and this song was clearly influenced by that. Later I was able to structure it and add vocals. The ending sequence with the floating piano notes and the sound of my sink draining may be my favorite point of the entire record.
Waves
"Waves" is another track that began with my old keyboard and my looper. This is probably one of the first songs that I created this way. In some ways, it set the tone for my method of writing these songs. I started performing it years ago and never thought it would fit on a record, although I always loved the piano loop and instrumental melody of the loop. I'm glad I decided to include it on the record after all.
Steps
Like "Appeals", it's based off cuts from an older song. The older track was a folky-type sappy love song. I have no idea what made me want to cut it and speed it up like that. I think I had a session the next day and wanted to make something really quickly that I could perform without second guessing myself. For the record, I changed the vocal melody and layered the shit out of it.
Lates
This is one of the most emotional songs on the record. Definitely one of my favorites. I had been performing this song for a long time and always loved the light piano loop and vocal melody. I honestly don't recall what I was writing about, but I think the emotional feeling it gives comes through without any clear cut meaning.
Omar
Another old loop that I had been developing and performing for a while before I recorded it. This is another Reich influenced track that I really never thought would work on record. I wrote this song basically as a thank you to my family for all of their strong support of my musical endeavors. I am very lucky to have never been afraid to follow my dreams and felt there should be a song to reflect that.
Primitives is released 4 November via City Slang.
Get the Best Fit take on the week in music direct to your inbox every Friday