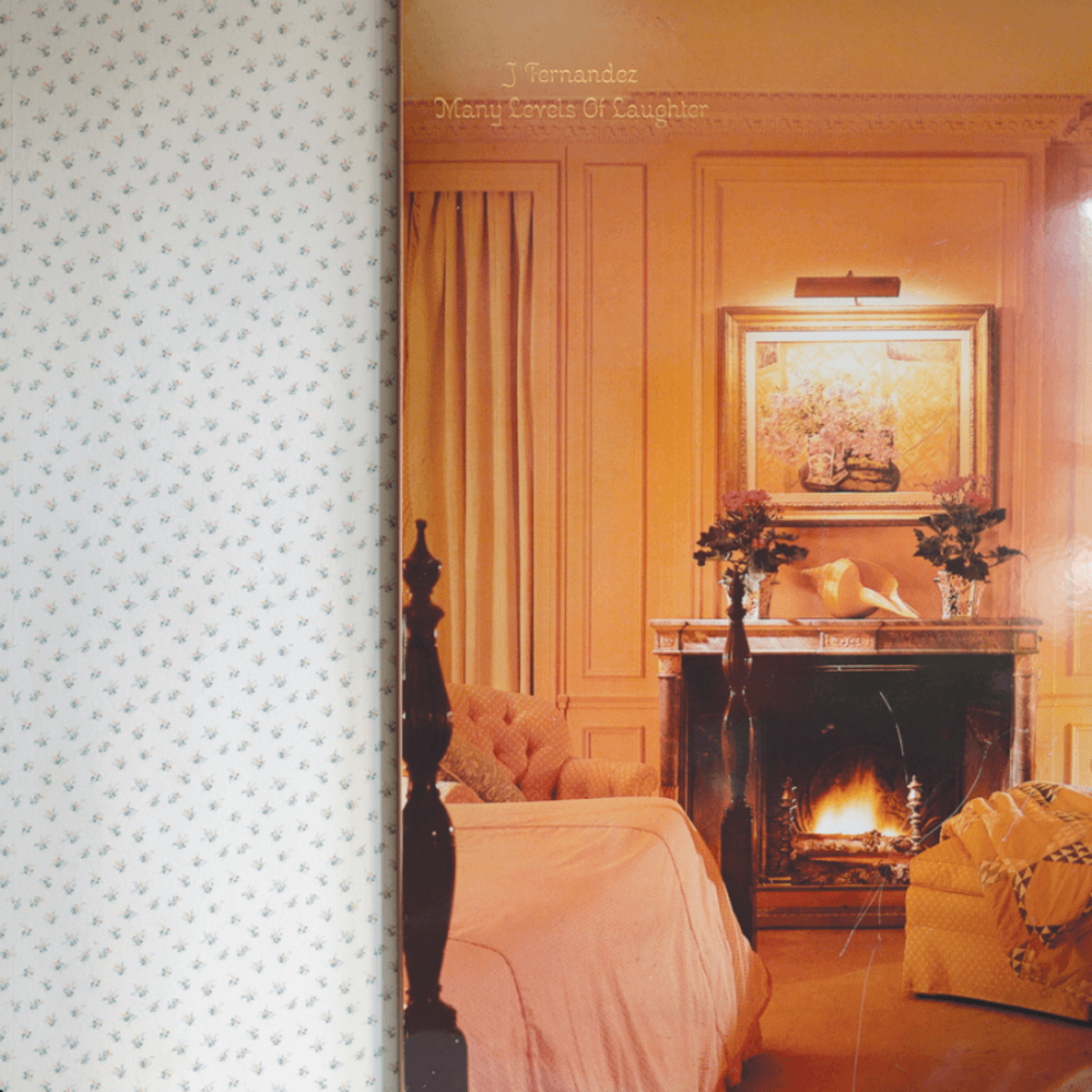 Track By Track: J Fernandez on Many Levels Of Laughter
17 July 2015, 09:00
If you've read anything about Chicago's J Fernandez, you've very likely seen the tag "bedroom pop" applied liberally. That's not necessarily untrue: Fernandez is a cartographer by day, a home recording mastermind by night.
It might also be a tad unfair. That term implies an insular quality, and his most recent effort, Many Levels of Laughter, doesn't feel insular. Sure, jangling guitars make their presence known via treble-heavy quakes, cheap pre-owned synthesizers seem on the verge of collapse, and Fernandez's vocals occasionally sound piped through an air vent from down the hall. Rather than painting a picture of late nights and loneliness, however, these elements come together in a kaleidoscopic reimagining of the world outside that door; by album's end, it's hard to imagine anything else.
Listen below and follow along with the artist's handy guide.
Between the Channels
The first line of this song and the album is "I have no use for competition/I lose a game as well as anyone." I wasn't really interested in sports growing up and I was also an only child. So being competitive always seemed sort of forced for me. I still have trouble getting in that mode. Why should we care about winning?
Markers
This is a short one based on a repeating vocal melody. It was meant to act as an intro for the next track '"Read My Mind". I added a few different bass and Casio keyboard parts with some distant and distorted sounds of my landlord working on stained glass in the background.
Read My Mind
"Read My Mind" is a love song. I was trying not to write about love much on this album. But it's about an unhealthy, obsessive type of relationship. One where communication is lacking and you wish the other person had some kind of ESP. One where you start to analyze every action. It's easy to do and I constantly over-analyze everything.
Casual Encounter
I've had to meet people on Craigslist for various reasons. This is just about some of those uncomfortable interactions I've had with strangers.
Filled with Joy
Michael Gillilan and I were playing with the main idea for the next track "Holy Hesitation". I was on bass and electric piano. He was on drums. I recorded our jam and added some extra sounds of ocean waves. It sounds a bit like a band rehearsing in a different room.
Holy Hesitation
I had a strange dream. I was floating out of my living room and over the freeway and blood started coming out of my mouth. I woke up with a bad cavity and needed a root canal.
Souvenirs
This was the song that gave me the most issues. I tried adding and subtracting a billion different parts. I had my friend Matt Fields play some saxophone. For some reason it just didn't seem finished. I guess it's done now?
Apophis
Apophis is the name of an asteroid that astronomers were saying might collide with Earth in 2029. I think they ruled out the possibility of this happening. For this one I recorded layers of a broken Moog string synthesizer. Then played some of those tracks backwards.
Many Levels of Laughter is available now via Joyful Noise Recordings. You can purchase there or via Rough Trade or Bandcamp, and/or stream below.
Get the Best Fit take on the week in music direct to your inbox every Friday