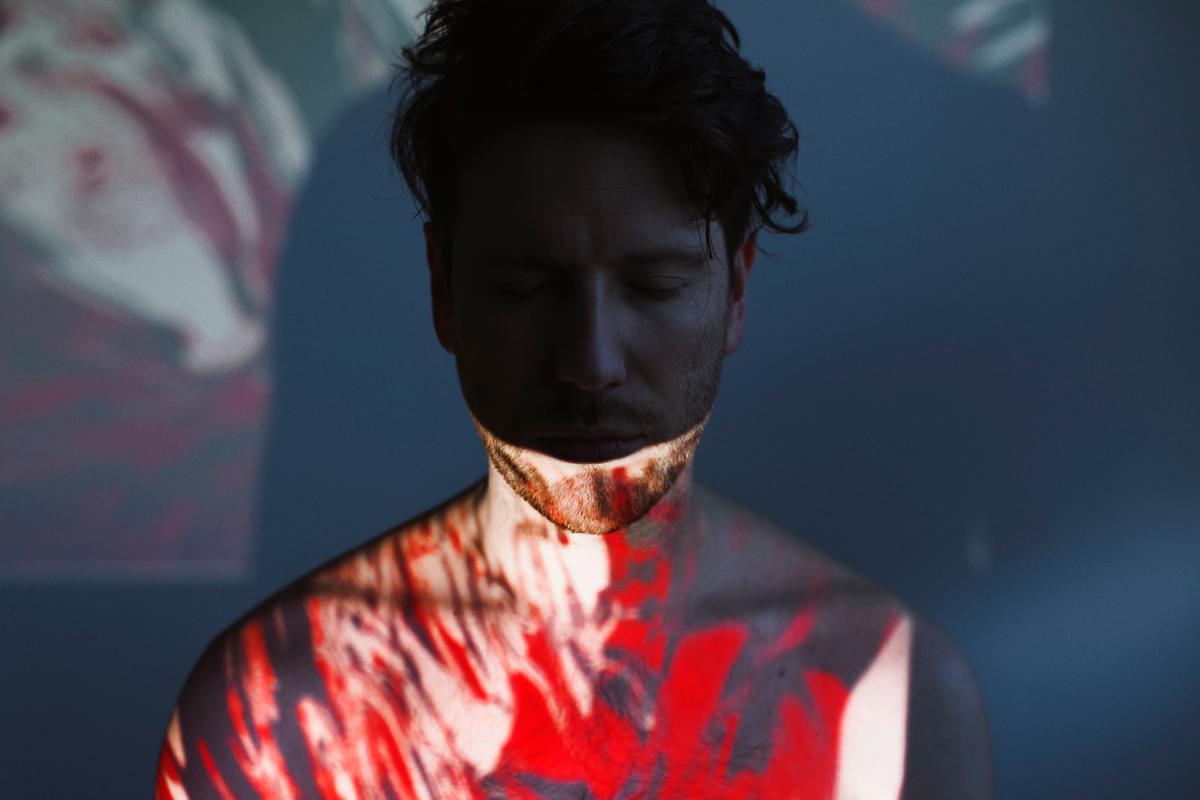 Rival Consoles on the films of Ingmar Bergman
18 June 2018, 08:00
Ryan Lee West, aka electronic musician Rival Consoles, writes for Best Fit on how the symbolism in Ingmar Bergman's Persona influenced his latest album.
When I was at university, I was exposed to a world of artistic thinking for the first time. Growing up I only knew about popular music and a very small selection at that, and I wasn't one of those cool kids who explored to find cool stuff by themselves.
Eventually I decided to try studying music and during those three years I would learn about many radical thinkers and their concepts in art, such as John Cage, Steve Reich, Stockhausen, Pauline Oliveros, Stravinsky, Xennakis, Ligeti and more.
It was one of those situations where half the people on the course hated it because they wanted to learn practical skills like how to make drums sound amazing, or how to produce a decent sounding track, or how to simply get work in the music industry.
But I loved it because the ideas were so exciting and new to me and I didn't care that it wouldn't help me get a job since I felt getting a job didn't seem possible anyway in the music industry.
On of the things we studied was the film Persona by Ingmar Bergman. When this was played in a lecture hall, I couldn't believe the first five minutes, let alone the whole film.
We analysed the the introduction in a lot of detail because of it's symbology and seemingly chaotic montage of images about death, sex, identity and isolation.
One moment in particular during the opening which is incredible, is the way that the chaos draws to a halt, with footage of a boy on a hospital bed and just the sound of dripping. He is struggling to be comfortable, to sleep. An ominous sound then begins to creep in as he turns towards a large face, which is morphing between two identities, a projection of some kind, but fit feels so real and haunting.
For me this is one of the heights of art: using simple technology to express something so deep and in a way that feels authentic and not artistic just to be artistic.
I feel that the word "persona" is something that forever interests me because we all experience it, we like it, we hate it, we can't escape it, we share subjective opinions about it, but it is yet unknowable, I think we only know versions of ourselves through experience.
From a musical perspective, I initially began with this idea of pulsating from one identity to another by having chords constantly move back and forth from resolved to out of tune, this happens throughout Persona and for me is a way of making the listener feel uncertain as the out of tune moments gives the resolved moments more meaning but are also disruptive.
Feeling lost is something really heavy in the film, the idea of being absolutely without direction or reason to even have a direction, I think with 'Untravel' I tried to capture that, a kind of mood that is neither here nor there, kind of absent and this is what really excites me about electronic sounds is that they are often ugly, alienating, cheap sounding, lacking depth, but they can and will hit you on an emotional level in a new way sometimes, and newness is important to me, to express something with new tools or sounds is really powerful because it can make you learn something new about yourself.
The tracks "Dreamer's Wake" and "Memory Arc" are also connected to this idea of persona: "Memory Arc" evokes a kind of reflection on the past to me, because your persona is not only unknowable in one moment in time but also changes over time. 'Dreamer's Wake' is more like a lament but also with a hint of hope.
Persona the film is super heavy throughout, which I chose to go against in moments with with my record by including lots of soft, almost cute moments such as "Be Kind" and "Fragment". This was a conscious decision because I think it is easy to fall into this idea that art and music should be deep and serious, that more naive and simple ideas are not valid enough, but actually they can be more liberating I think.
So with the album Persona I like that it has serious and heavy moments but also the opposite, because personas are complex and usually have many opposing qualities.
I think with art one of the things that makes great art but also kills it, is the desire to be taken seriously, to be considered highly. The confidence of letting go and committing to something that is seemingly very basic is something many people find difficult including myself, but I am trying to overcome that with careful listening.
Rival Consoles' Persona is out now on Erased Tapes.
Get the Best Fit take on the week in music direct to your inbox every Friday