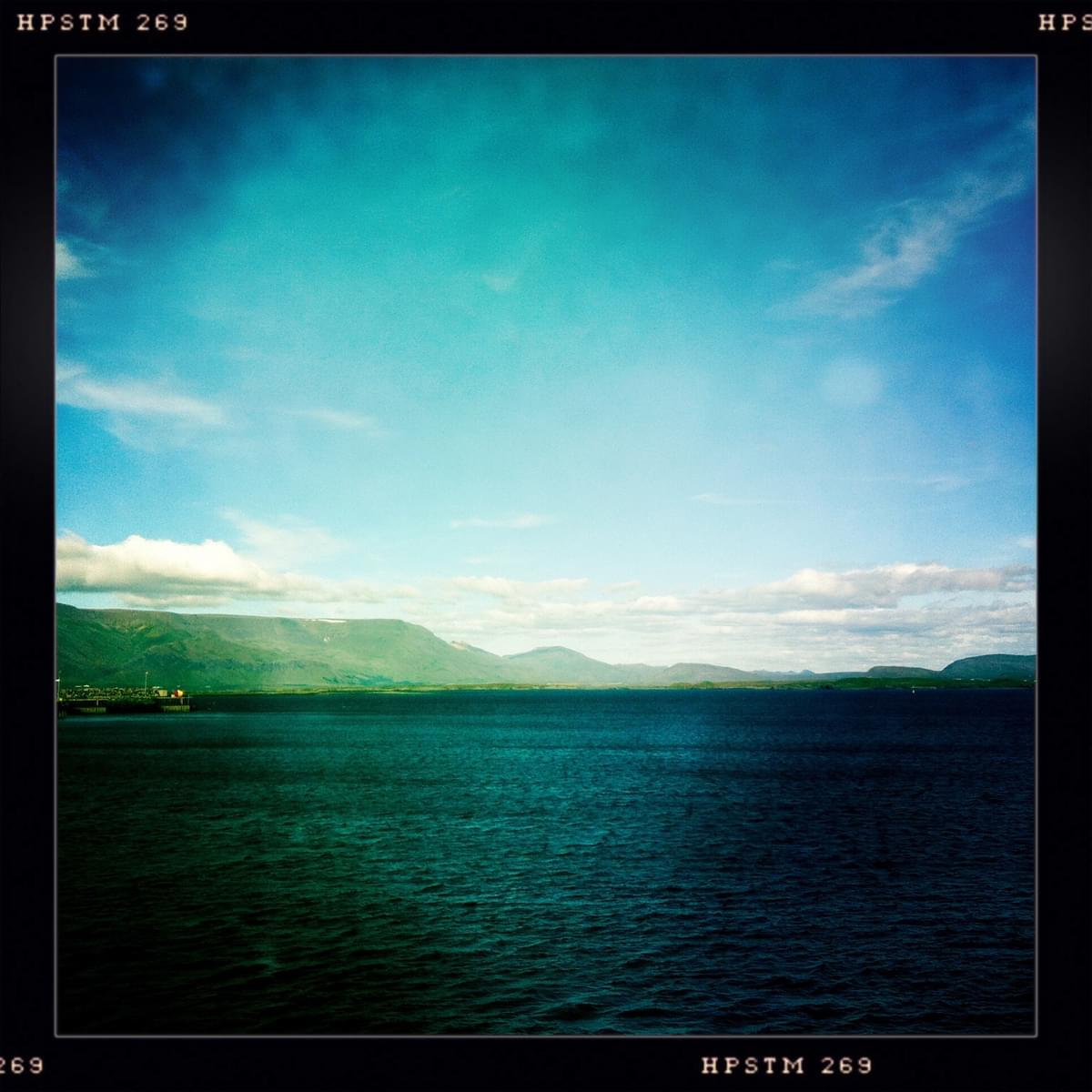 Reference Points: THROWS
16 June 2016, 08:44
It's been almost 10 years since they recorded music together but ex-Tunng members Mike Lindsay and Sam Genders are back and ready to release their debut album as THROWS. Holed up in a small studio in a Reykjavik fishing harbour, Sam Genders took some time out to tell us why music is unrivalled as a means of bringing people together.
Music has been a huge connecting force in my life. Mike and I are quite different people and I'm not sure we'd have found each other and become friends if it wasn't for music. Mike's a wonderful, creative, confident force of nature and when we first met I was newly moved to London from rural Derbyshire and quite shy.
As a singer songwriter influenced by English Folk it was exciting to meet this larger than life electronica producer who was getting into the Wicker Man soundtrack and early Martin Carthy. I was attracted to his glorious mixture of glitchy electronics and organically moulded soundscapes and he liked my oddly introspective lyrics and melodies. When we worked together something special happened and whilst we were both doing our own things at the time it seemed logical and exciting to continue working together.
I got to meet a lot of people through Mike - interesting, confident and unusual creative people - who I might not otherwise have met and the music we were making was an ice breaker that enabled me to connect with them. I'm part of that portion of the population that you'd describe as sensitive and can find life nerve janglingly challenging at times. That can lead me to make the occasional terrible decision and almost leaving Tunng before it got started was one of them.
Mike's enthusiasm and leadership carried the day, along with the talents and charms of the rest of the band and we ended up having a few years of real adventures together.
After I left Tunng we both took on other projects and tried new things but I don't feel like those other projects were detrimental to our relationship. The THROWS record is hugely influenced by the things we did when we weren't seeing much of each other. Mike's time in Iceland is a big influence on the album and the work I've done in schools and in other bands has made me confident enough to be joining Mike strutting around the stage with an electric guitar whilst singing at the top of my voice in a newly minted falsetto.
My life as a musician is full of tales like this. Of people I've met who have changed my perspective on life, or who were willing to look beyond my quiet exterior because a song I'd written made them look twice. But then perhaps that's true whatever you do in life. How many accountants have had great adventures that began because of a chance conversation by the water cooler?
Music connects. But perhaps we're all connected anyway.
THROWS' self-titled debut album is out 10 June on Full Time Hobby. Pre-Order here.
Get the Best Fit take on the week in music direct to your inbox every Friday