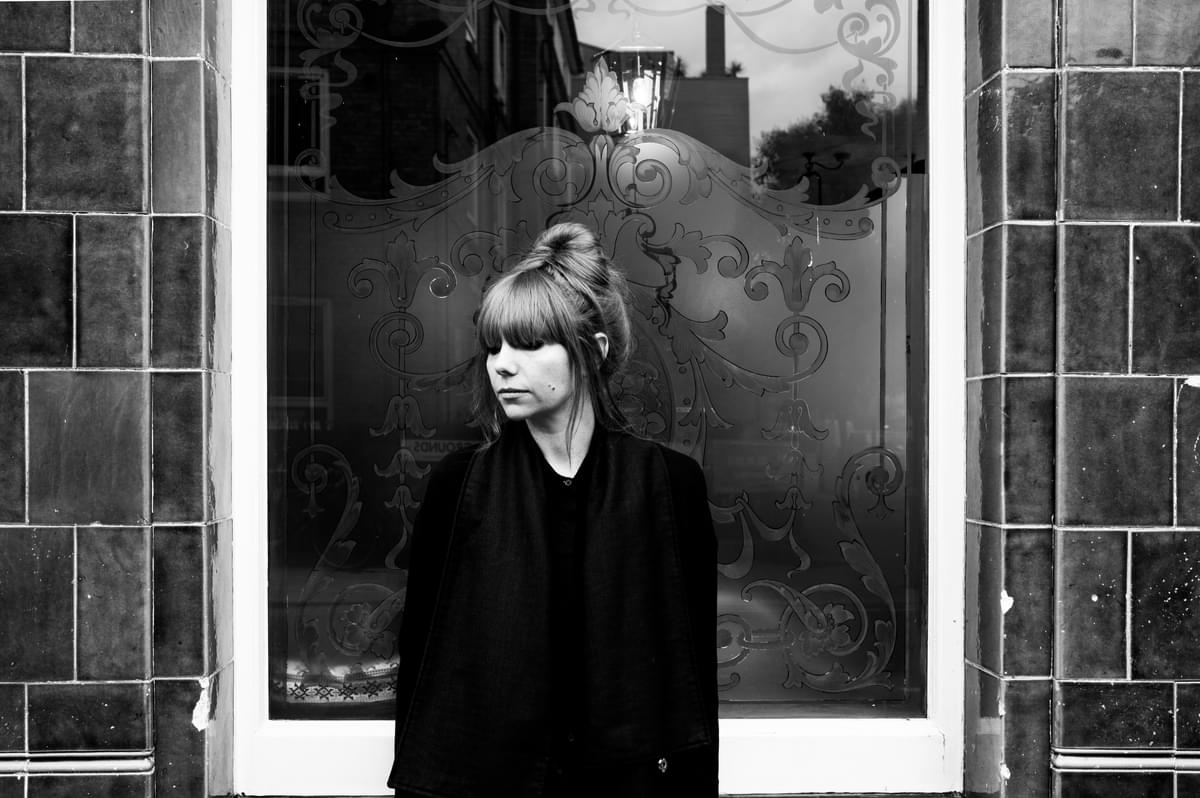 Poppy Ackroyd on the art of etching
24 April 2018, 08:00
Despite growing up surrounded by the visual art world, Poppy Ackroyd chose to enter the world of music. Here, though, the pianist writes for Best Fit on the process links between etching and the piano.
I grew up in a large open-plan warehouse in Bermondsey, South London. My father is an artist and printmaker, and the bottom two floors of the warehouse were and still are his etching studio. My mother runs an art gallery, and my brother is also an artist. Visual art has always been a big part of my life, but at a young age I discovered music and went in a different direction.
Over the last year I have been making some of my own artwork for my music. For my latest album Resolve I created a limited edition 12" etching based on the album cover, and for the two 2017 releases - Sketches and The Birds EP - I made etchings for the covers using piano mechanisms and feathers. Having only made etchings in the past when I was very young I have always wanted an excuse to get back into it and learn more about the process.
The ground floor of the warehouse studio has two large cast iron Victorian etching presses, and I started my recent foray into printmaking by just winding the wheel on the smaller press for Dad while we were chatting and catching up. He would put ink on the plate and I would take care of putting tissue paper on the press bed, followed by the plate, then damp paper and more tissue, and finally blankets, before winding the plate through the press to transfer the image from plate to paper.
The Victorian copper plate presses we are using, with their cast iron frame, are not a million miles away in design from a grand piano - like the first pianos they were also previously made from wood - but both in their most recent incarnations are not much changed in design since the end of the 19th century. The larger and older of the two presses has holes for candles for printing after dark, similar to many old pianos that have candelabra near the music stand. I feel very comfortable working with the presses. Like a grand piano they are large and intimidating machines, but both are built to facilitate very subtle and delicate creations, needing fine tuning and regulation in order to achieve the best results.
I later learnt how to apply ink to the already etched copper plates myself ready for printing. I have been looking at black and white etchings my whole life, and only now am I starting to learn how it is possible to create different effects just by the amount of ink you leave, or remove, in different areas. The areas of light and dark in an image need different treatment, but with it you can create a variety of tonal differences with just one ink colour.
Inking up and printing a finished etching has a very similar feeling to that of performing a piece of music. Each time you are aiming for a particular ideal, but every time you know it will be slightly different, and there is a similar nervousness and uncertainty that goes with that. In music the recorded version is the 'finished' track, but when performed live it will vary slightly. With etching there is one final print that is chosen from the first few 'artist's proofs' to match all the others to - the bon á tirer or BAT. Every print will be almost identical but it can never be exactly the same. In a world where so much now is mass produced, it is refreshing to have individual and handmade things, each slightly different from the last.
Although the variations from print to print in one edition are minimal, there are countless ways that you can create each actual different image. On all my albums to date I have imposed instrumental limitations. I pick a few instruments to use and I don't stray from that throughout the creative project. With etching you are also working with limitations - essentially you have a copper (or zinc) plate, ink and paper, but there are many options still allowing for a range of artistic expression. I find being creative within limitations is an exciting challenge.
I create everything from acoustic instruments but I do use computers to build and edit all my material and also to perform it live. I think I love etching because the whole process is very organic and hands on. There is no digital element – unless you need to later reproduce the image for an album cover, or something online.
I feel very at home in an art studio. It is a great place to spend time and step out of my normal day to day. Being able to listen to music while I am working is a lovely thing, something not possible as a musician. There are also the smells - because I grew up with the smells of aquatint, turps and meths I find them comforting!
I have always worked with a monochrome aesthetic for all the artwork and videos for my music project and etching plays right into that. I am not planning to make all the artwork for my future releases but I am definitely going to keep making prints and am looking forward to learning more.
Get the Best Fit take on the week in music direct to your inbox every Friday