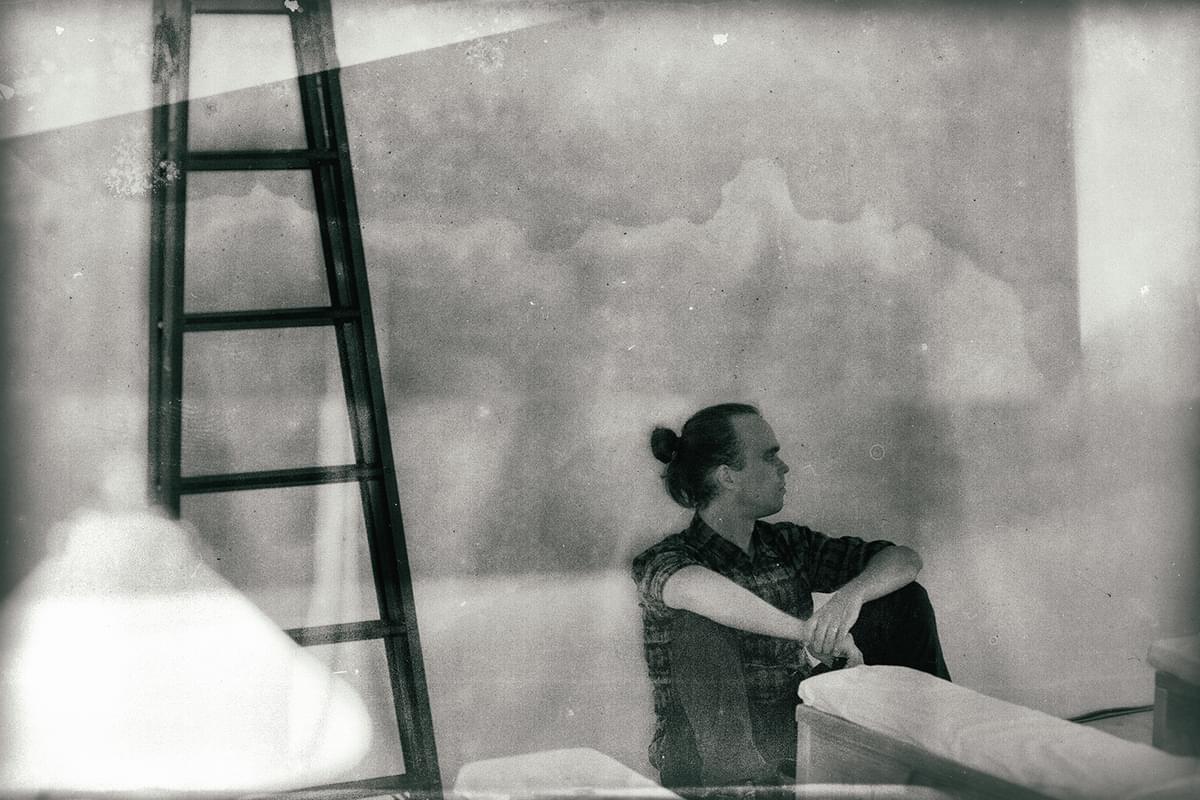 Peter Broderick on Grunewald Church
15 December 2016, 10:36
Peter Broderick's latest EP was born from one night spent inside the majestic four walls of Berlin's Grunewald Church. Here, he pays homage to that space and details what it means to the modern classical community.
I first discovered the Grunewald church in Berlin shortly after meeting Nils Frahm in 2008. At that time I had the task of discovering different pianists for a series of solo piano records on the Swedish label Kning Disk. After meeting Nils at a concert of mine in Berlin, we exchanged some recordings and soon after that I asked him if he'd be interested in recording a collection of solo piano works for the series. He agreed, and a month or two later I made a trip down to Berlin to attend the recording session.
Nils had told me about an old church which he could get the keys to and said it could be wonderful place to record, with its natural reverb of 8 or 9 seconds and beautiful Bösendorfer piano. When I arrived at the church for the first time, I was astonished by the epic space and the fact that two young guys were allowed to be in there unattended. I sat there all night as Nils recorded 4 or 5 hours of material on the piano, occasionally chiming in with ideas of my own. At one point I even got inside the piano, laying on the strings (with a little bit of foam underneath me to protect the instrument), and we recorded a piece with the piano 'prepared' in this manner. Those recordings became an album called The Bells.
I moved to Berlin not too long after that, and for a while we had quite the relationship with that space. Nils recorded several different artists there, including myself and the Australian artist Grand Salvo, and he recorded a string quintet for an album by Greg Haines which was released on the Sonic Pieces label. Mr. Haines also brought his Alvaret Ensemble there to record an album. And for many of these sessions I was there, either as a contributor, or sometimes just as a fly on the wall, just sitting and listening to music being performed in that beautiful space.
Monique Recknagel from Sonic Pieces also had a concert series going there for a while, and it was amazing to see hundreds of people coming to the outskirts of Berlin and sitting in the pews, gathering in groups outside between sets and drinking beers. One concert by Dustin O'Halloran was recorded and he was so happy with the resulting sound that he ended up releasing it as a live album called Vorleben.
Perhaps the most incredible aspect of the church is its pristine pipe organ, which we also made use of on several occasions. The amazing thing about playing it is that the pipes are at the front of the church, behind the altar, and the keys and pedals are actually upstairs at the back side of the church. So you sit down with your back facing the vastness of the church, and when you press the keys it takes a second or two before you hear the sound come booming out of the pipes, filling up the giant space in a way that only an instrument of those proportions can do.
Get the Best Fit take on the week in music direct to your inbox every Friday