I first became aware of Lucian Freud when I was doing A-Level art. There was a bookshelf in a corner of the art room and I was drawn towards a paperback monograph, featuring Freud's 'greatest hits'. I had always enjoyed drawing people and was absorbed by portrait artists. Perhaps my teacher encouraged me to look at him, wanting to encourage my strengths.
Freud came to prominence in the '50s and '60s alongside friends and contemporaries like Francis Bacon and Frank Auerbach. I found inspiration in their commitment to art and their work's roots in recognisable, everyday scenes and people. Frank Auerbach, who was (and is) noted for his all-or-nothing approach to painting said, "It seems to me madness to wake up in the morning and do something other than paint, considering that one may not wake up the following morning." Freud was similarly inclined and such earnest comments probably appealed to my teenage self. Something must've stuck with me though, since I'm constantly working on music these days, unlike my student years when procrastination was my chosen subject. The compulsive routines of Freud or Auerbach showed that you have to engage fully with your craft. I get a lot of satisfaction out of the problem-solving involved in songwriting, which is a similar sensation to that which I derived from making a painting or drawing. I don't believe it should be too agonising though – the tortured artist cliché gets short shrift from me.
Both Auerbach and Bacon became subjects of famous Freud paintings, and were part of a post-war generation of British artists coming to terms with the aftermath of World War II. It was a time where remaking the world seemed not only possible but essential, and art played its part. Freud built on the observational traditions of British painting, going further than most of those before him in his frank (some say harsh) depictions of the human body. He once said, "I want paint to work as flesh, I know my idea of portraiture came from dissatisfaction with portraits that resembled people. I would wish my portraits to be of the people, not like them… As far as I am concerned, the paint is the person. I want it to work for me just as the flesh does."
When I'm writing lyrics I'm trying to capture a feeling that can then be interpreted by the listener multiple ways; a line that's evocative – something to stir the senses. I don't want vague imitations of thoughts or scenes, I want to create a lyrical code that can be unlocked in order to experience something real and alive. A pop song can be so many different things: melancholy, flippant, serious, fun, throwaway, timeless, etc. I'm aiming for a combination of those things – a richness that I am aware of in my favourite paintings or drawings.
For those unaware of his work, Freud's first mature style was almost forensic in its detail. If you stared hard enough at a subject's eye, the iris or pupil might contain an entire room in reflection. A plant in the corner of a room could become a significant pictorial element due to the care and attention Freud afforded it with his brush. Later in life, his style got looser and more approximate in its use of broad swathes of colour, yet it lost none of its accuracy in depicting human form and flesh. Whether his style was painstaking or fluent, Freud's interest in people, even in a confined, familiar space, is something that feels close to the songs I write; the endless variations on a theme that constitute a life. Often, there's something ineffable about the expressions on his subjects' faces – a mystery for the viewer to solve. Again, that's a quality that I often attempt to imbue my songs with, to varying degrees of success. They are also studies of people from a descriptive point of view, accepting that however much you scrutinise the exterior, there is an inner world that is somehow unknowable.
Freud is probably my favourite out of all the life painters that I love, but there are plenty of other influences on me from my formative years. On my first trip to London, with my Hartlepool art college, during a Foundation year, we saw the Sensation show that was causing a stir at the time. Although intrigued by many of the diverse artists on show, I was drawn to the large-scale female nudes of Jenny Saville, in subject-matter at least, a successor of Freud's unflinching gaze. I was impressed by the sheer heft of the bodies on display as well as the bloody reds and creamy pinks of her colour palette. The lines drawn upon her breakthrough works were learnt from plastic surgery and recalled the structural marks left in Euan Uglow's paintings. He was another artist whose book was to be found on the shelves of my sixth form classroom. His work went on to influence the more rigorous life drawings I did at university, and that stylistic discipline, alongside the practice of observation, went on to form my artistic worldview.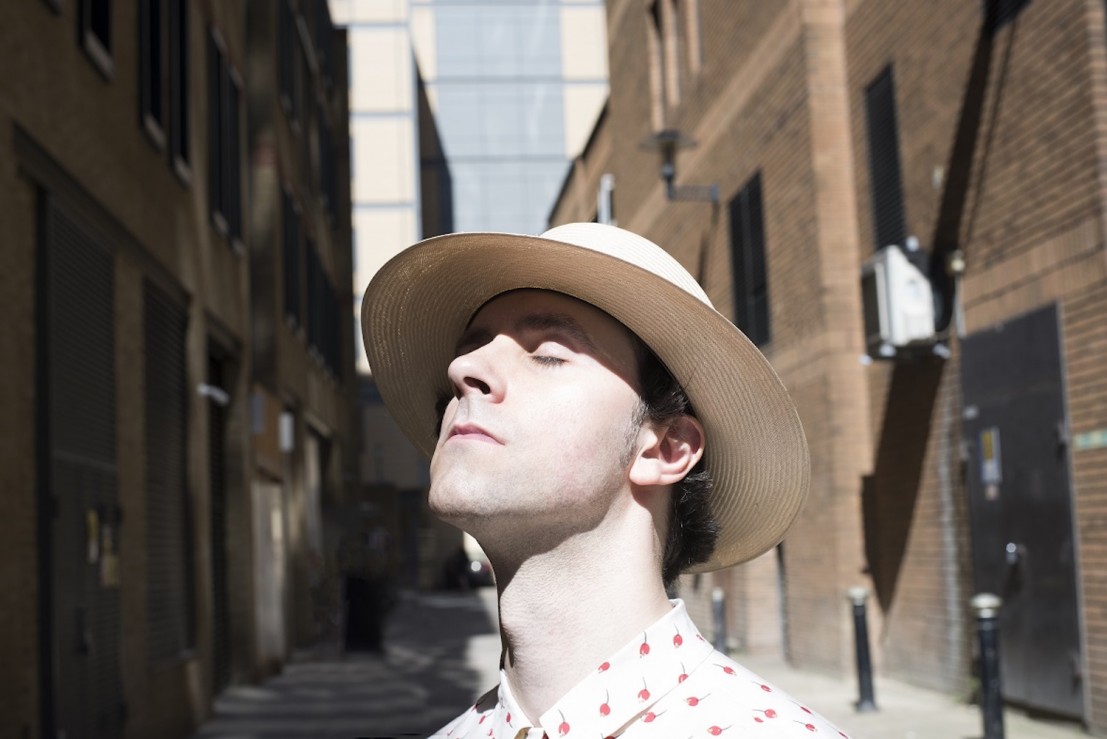 In essence, the songs I write are observations of the world around me. I try to describe specific scenarios or emotions as accurately as possible while trying to leave room for invention and accident, like my favourite painters. They are my teachers, almost as much as my favourite songwriters. Freud treated reality with reverence, hoping for a revelatory view of his sitters. I also deal in the everyday or the seemingly trivial, mining my experiences for meaning.
There's something about the repeated figurative motifs that link Freud's work with my own as a committed disciple of the pop song in all its many incarnations. Although I enjoy experimental music, I'm drawn to playing with and occasionally subverting traditional pop songwriting. There's something primal about the standard vocals/guitar/keys/bass/drums setup, that, if performed 'right', remains hugely appealing to me. I think Freud was stretching his own boundaries all the time, yet was still bound to canvas and oil paints, or time-worn methods such as etching and drawing. This searching quality is something I'd like to aspire to for as long as I write songs.
Paul Smith's new solo album Diagrams is out now on Billingham Records. See dates for his UK tour here.