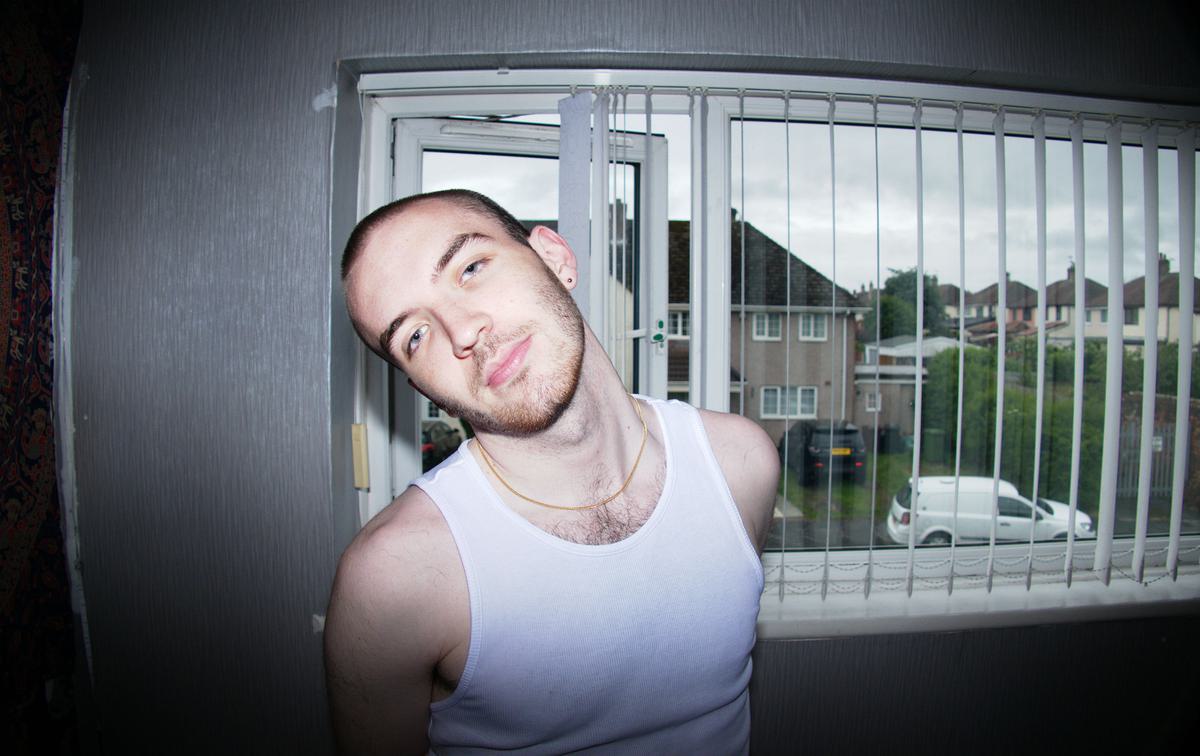 Making an album in your bedroom: Pizzagirl's first experience with the freedom of limitations
31 August 2019, 10:00
Liam Brown of one-man project Pizzagirl considers the benefits of homemade recordings over fancy professional studio set-ups
This year—AKA 2019—I'm embarking on my most ambitious musical adventure to date: releasing my first ever album! Straight out of my bedroom beat palace, The Beatzzeria, this LP is a culmination of all the things I've learnt over the last few years of making silly songs alone in a tiny room in my family house. This is a "first timer's" (wink wink) experience of that journey.
The feelings I have towards making music have always been a marriage of insecurity and uncertainty—probably a healthy 90 per cent of the time. Having only yourself and your ears to be the impartial advisor on what sounds good and what doesn't can make you second guess and overthink almost everything in your music life and beyond. I don't think I'm alone in that thinking, but when you are contained in a tiny room with a computer glaring at you everyday—almost judging you—it can feel quite insular and isolated. The process of making this album has been a lesson in trying to trust that your ears are on your side and what doubts you have about your creative ability live solely in that little anxious apartment in your mind. And nowhere else.
There are a buffet of limitations served to you when you are trying to produce an album from your bedroom. But I remain a firm supporter that with this process you can really open up a creative street in your mind that would have otherwise been cordoned off (had you been in a fancy studio with a billion knobs and faders). This album had minimal ingredients: one keyboard, one microphone, one guitar and a computer. With these instruments I had to find ways of using all these constraints as creatively as possible to try and trick the listener's ears into thinking it had been made in a lot more professional fashion. I am proud of the imperfections in these songs, and I'm pretty sure I'll listen back in a few years in disbelief that I did things so naively, but that's the point! This album is a screenshot of this current era of my life as Pizzagirl, and for it to be perfect would be pretty boring.
The music I've put out has been often slapped with the term "bedroom pop" and I understand this is a catchy buzzword that encapsulates the whole world of DIY music. But I do also think there's more than just the bedroom. It seems that a lot of alternative music today is grown from the basements and garages and bedroom studios of millions of music makers anyway, and for me it's normal. The term "bedroom pop" almost acts like a limit on what can be done in any intimate music making space. While making this album I've actively avoided thinking of the bedroom as an obstacle. Although I've loved making some "bedroom emo", "bedroom rock" and "bedroom electro"!
I'm feeling extra excited; those butterflies are making their way to my belly for the release of this Frankenstein of feelings, AKA my album. From my dog barking in the background of some vocal takes and my family hearing me sing some questionable parts at 3am, it's been wild ride and I hope this gives some comfort to all those first timers out there who are making masterpieces in their bedrooms too. I salute you.

Pizzagirl's debut album first timer is released on 11 October via Heist or Hit.