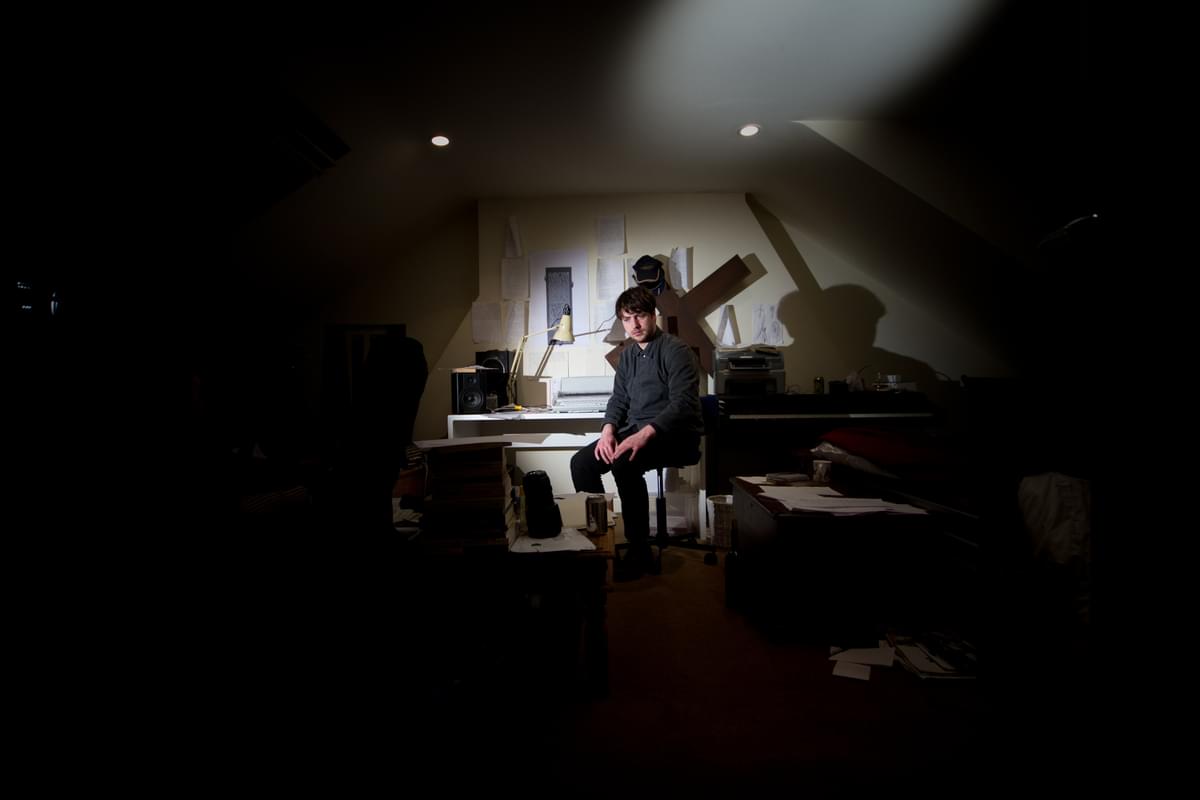 Madness and Modernity, Intoxication and Isolation
04 June 2014, 09:30
"There are two worlds - the one that seems to exist on the surface of the planet, like mist on a lake, and the true world which is invisible - to all but me!" - Antonin Artaud
"Beauty is a thing that knowingly embodies the process of its own destruction. And having acknowledged its own inevitable demise then chooses, with the utter courage in the face of its own death, to do so with an element of grace and begins to dance towards and into the grave." - JJL
The chronic consumption of alcohol in the modern inner city environment is an individual attack against reality, society and therefore an attack against the moral and aesthetic code of the forces that have created it.
Art like drunkenness, can never achieve its own ideal. It is a futile attempt at freedom which cannot be achieved. It is, like a creation of art, an act of desperation – one that is powerless and will never be able to become more than that.
When the madman says 'I am God' he is saying 'I want more.' What does he want more of? 'I do not want to die. And I do not want to be alone.' Which is the expression of a fundamental human desire which is not insane. Only his language is seemingly opaque.
We do not want to die so we create a God that is immortal. We do not want to be alone and so we create a God that is everywhere.
The madman's sacrificial status - he does our madness for us - performing some kind of societal rite as a product of a flawed world by attempting to become free of it. By way of a societal exorcism he displays the boundaries of our limits – he creates a map of where, what and how we are capable and incapable. He measures how close we can come in becoming god.
His brilliance arrives when, contrary to his demands, he knows that he will die, he will always be alone, he will never become God but he tries anyway. And affords himself the freedom of becoming dead. He no longer features in the painting of the world that we have created to soothe our mortal pains and fears. We have rubbed out the madhouse and the graveyard in the hope they will disappear if we turn our backs on them.
- The sane western modern man is stuck in a state of 'temporal immortality'. The world speaks silently to him. Technology tells him he is always improving. History says he is always becoming more intelligent, potent. He has lost his great dialogue with death without religion. His religious God, his shephard, has disappeared - he has become his own God now. Modern man assumes that he has seemingly created the universe because, through science, he appears to have cut the key with which to unlock it – it has not been delivered to him by a higher god.
All this suggests to him that he will never really die. He has become immortal. And yet he has lost his after-life - Heaven has disappeared and must be found, now, on the surface of his earth. He is told that when he dies it will be total and unforgiving. Yet he is uncertain that this will ever really happen. He is not encouraged to consider death. Uncertain of his own meaning, man will die in modernity more than ever before.
He is, therefore, forced to exist trapped between two worlds - and this creates a sickness in him - alone and collectively. He is two contradictory things at once. And inevitably, he must choose to sacrifice himself to one or the other. Either to life, an existence in which he is seen (and must contribute in some way), or to death or madness where he disappears completely.
The symbol of Christ becomes so poignant for the madman because he realises the sacrificial nature of being alive. 'We all sacrifice ourselves to something in the end.' He says. And the madman relates to the symbol of Christ because he associates his own type of sacrifice with a greater cause than life - that of the futile search for truth at the margins and boundaries of thought, society and the world - rather than to some other thing, his family, for instance.
The drunk is mentally ill or insufficient, as many of the people who suffer a self-inflicted mental illness, in so far as not being able to or refusing to make a commitment or decision between one state/world or the other. And in doing so remains in a state of purgatory. He awakes each morning re-born and at night he drinks to die once again. He is not constant.
This is why for modern western literature the story of alcoholism, madness and intoxication has been so inviting because it shines a light on a world we would rather not see ourselves - the areas of our painting that we have left out or erased - but still in a language that we may understand. Madness has not yet completely derailed the senses.
These Orpheus like characters - who are able to descend into Hell and return with a vision of it without submitting totally to madness are for obvious reasons imbued with a mythic status and standing yet exist outside the public world and come close to having both acceptance and autonomous artistic authority at the expense of being socially reviled. Or, more importantly, having destroyed him/herself.
With any public display of any art there is a great sense of shame in what is being shown. The art is not just in a position hypocrisy by betraying its essence of freedom, or its sense of individuality; desperate to find an audience but it actually dies once it is in the hands of the public – once it has communicated or not communicated it does not matter.
The greatest thing an artist can hope for is to momentarily relieve his viewer from some inertia for a brief moment. We put art in galleries because we disrespect it enough to assume we have the right to see it.
Go to the National Gallery in London and watch the mourning crowd cough and gather round Van Gogh's sunflowers. They say 'how sad – how tragic' – and it was them who killed him. And it is the fact that they killed him that makes them so interested in the first place.
A thing for man is only useless until it is extinct. Extinction pleases us. And we normally make things extinct in an attempt to understand them. Extinction causes a full stop to take place. It's mystery over. With less in it, the world is now more simple than it was before.
Of course we want our obsessions to lie dead enough not to wake them fully. If they did, our world, our painting, would disappear and start talking, thinking for itself. And we can't have that. Not for a madman's minute.
Money play at Field Day in London's Victoria Park this Saturday at 8PM.
Get the Best Fit take on the week in music direct to your inbox every Friday