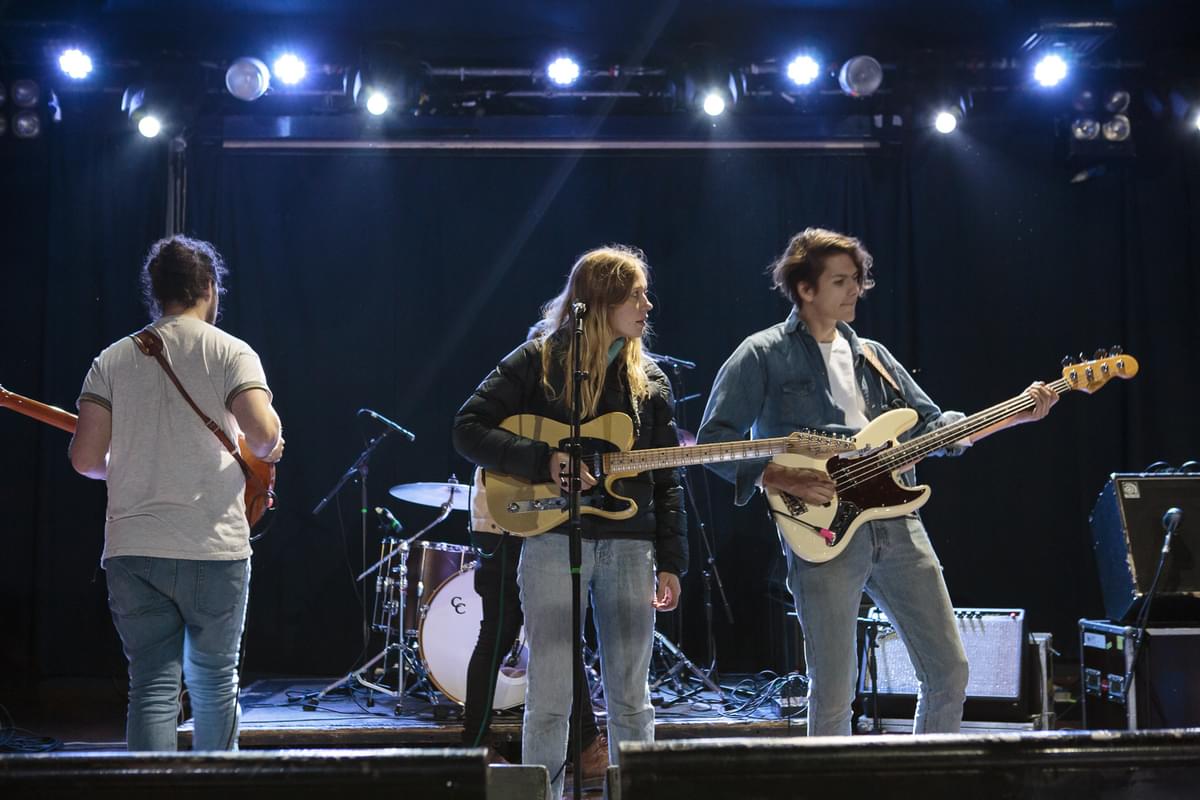 David Blaine
31 August 2017, 12:30
Ahead of her new single and performance at End of the Road this weekend, Julia Jacklin writes about the lure of the magic world...
I went through a phase around the age of 22 where I got deep into magic. I would spend hours watching different magicians on YouTube, reading about the history of it, just completely neglecting uni work and music practice.
I used to play this open mic all the time in Glebe, and one night a magician came. Everyone seemed to be thinking, 'ah this is going to be awkward', but he nailed it and he did this trick that blew my mind and I went home and started searching around the net. I stumbled upon David Blaine pretty quickly, all those sweet late 90's street magic videos. Just watching him be this badass magician on the streets, bringing joy to peoples lives. From there I got into his endurance stuff, where he'd stand on a pillar for hours in NYC or hold his breath for 17 minutes underwater on Oprah.
Around this time I stopped in Vegas on a backpacking trip around America. I couldn't afford a David Copperfield ticket so I went and saw "Jan Rouven, the German Illusionist" at a small theatre off the strip. I just loved it, the whole spectacle, how unashamedly tacky it was, the dramatic use of his cape, the gasps from the audience. I would extend my hand up like I was back in kindergarten every time he asked for audience participation. They were filming for Housewives of Beverly Hills during the show so it was obviously preplanned that they got picked every time, total bullshit. (On a side note, I just googled him to make sure I was spelling his name correctly and he has just been arrested for child pornography so don't bother with that asshole).
Magic was not something I ever cared about as a kid and it felt like I was going through this phase about 15 years too late. I know women are underrepresented in music but I couldn't really find any female magicians, so I somehow got it into my head that maybe that could be me, just blazing a path for women in the magic world.
I was working at a Mexican restaurant in Sydney at the time and I managed to convince one of the bartenders to be some kind of magic buddy to me, I thought we could learn together and encourage each other at work, swap tricks etc. So we went to this magic store and I bought a special deck of cards, with the intention to go home and start practising sleight of hand tricks. I went back to my house and sat on the floor and started with the basics. It only took me about 2 hours to realise that it's actually incredibly hard and was going to take a whole lot of time and effort, and if I wanted to get good, like really good, I'd probably have to give up everything else in my life. If I wanted to be a musician I couldn't also be a magician.
After this realisation I spent a lot of shifts at work avoiding my bartending magic buddy, I think he got really pumped on the whole thing. I actually think it was one of the first times that I realised you know what? You can't do everything. You can't be a social worker and a musician and this and that and do everything well and up to a high standard. If you want to be a musician it's going to take a lot of work and you have to be focused on that one thing. You're not going to get good at guitar without practising all the time and you won't be a good songwriter if you're not writing everyday.
Looking back I think it was me just being scared that I wasn't going to make it as a musician or get a good job out of uni. So I would just constantly get distracted by other pursuits to put off being honest with myself that I really did just want to play music. Because to admit that is a bit scary, it means you really have to put in the hard work and you can't just sit around waiting for the golden hand of opportunity to come down and rest on your shoulder. So honestly I think I have David Blaine to thank for making me knuckle down and seriously practice my craft.
Julia Jacklin releases a new 7",
Eastwick / Cold Caller
, on 15th September. She's playing End of the Road Festival this weekend, before touring the rest of the UK in November.
Information here
.
Get the Best Fit take on the week in music direct to your inbox every Friday