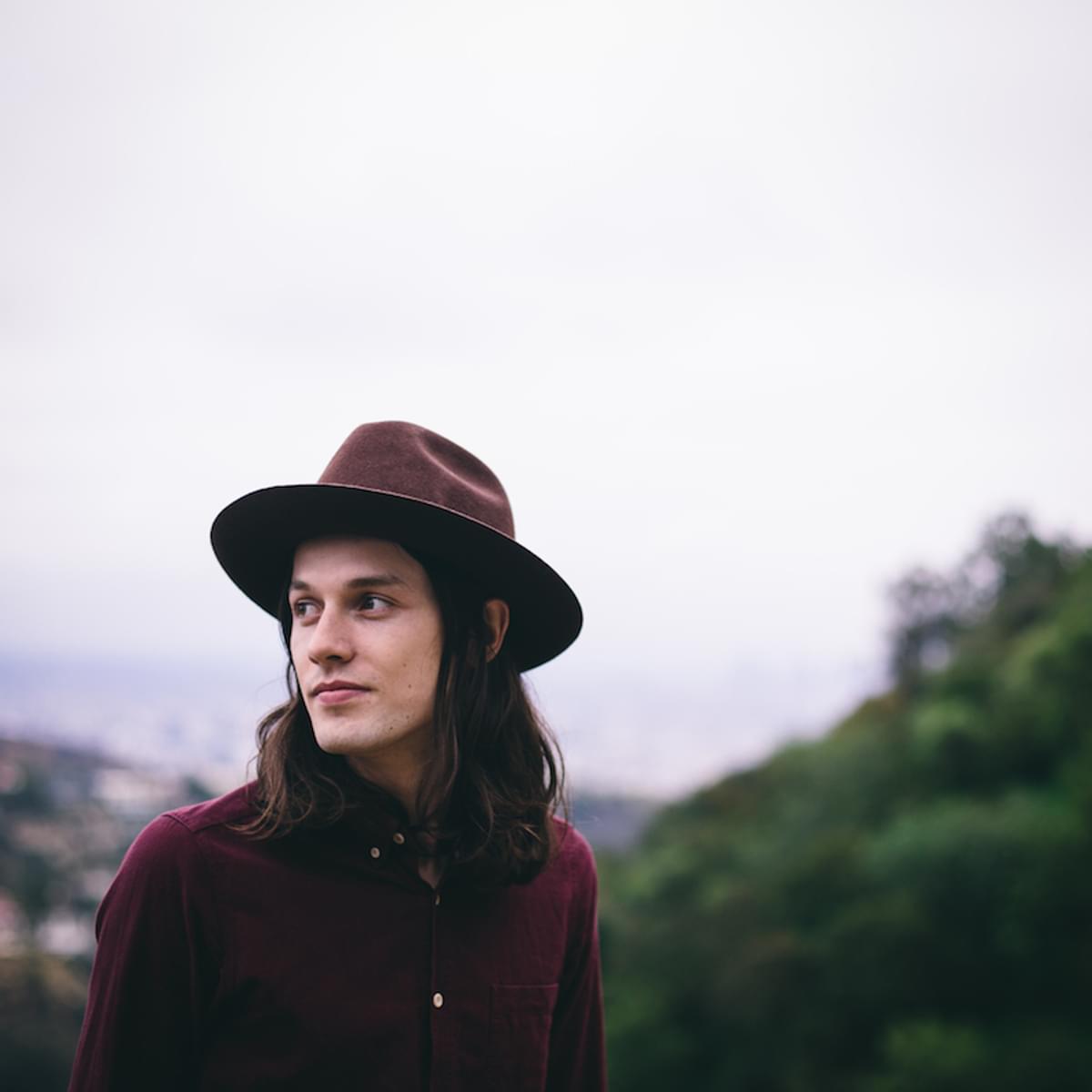 James Bay on Visual Art
20 May 2014, 10:30
Songwriting is difficult. There's this little critic in my head, and all he ever says is "no, no, no, no, no." Sometimes, (if I'm lucky) he says "maybe", and once in a long while, he'll say "yeah, alright." That gets really frustrating, really fast.
But, I haven't always been a songwriter and a musician. I got into those things quite early on, but not as early as drawing, painting and that kind of art. Scribbling and scrawling, and slopping paint on a page have always been so limitless, something I just can't get wrong. I write lyrics, but even when I'm trying to be a little abstract about it, I can't help wanting it to "make sense". I feel like the music I make kind of requires it. I don't know why, it just does.
So, drawing and painting are my big, fat, self-indulgent release. And, they actually end up helping my songwriting and inspiring my music, too. They help me forget about boundaries (the ones that little voice in my head creates) and they help me see things differently, better, clearer, or just in more interesting ways. I've seen landscapes, horizon lines and city-scapes that some how always conjure much deeper emotions. The way a portrait can allow you to write a story. It could simply be the colours and the different shades and hues that do it. They can be so magical; they send my mind in all these other directions. The same goes for so many paintings I've seen in books and galleries since I was a kid. So, I have this ever-growing collection in my mind of things I've seen, and I constantly use them as references to the moods and atmospheres I'm trying to create or recreate when I write, record and perform. I seem to always treat music in a strangely visual way.
I guess what I find most inspiring about visual art is that looking process. It sounds very simple, but you have to see it and face whatever it is that's going on. You're looking at and maybe feeling something, but it's head-on. I like that, the realisation that you can't run away from something, you have to invest, you have to look and study and search. Visual art forces you to open up to something – be it what the painting is saying on the surface, or what you come to see within it. You've opened yourself up to that journey, by looking.
Some particular pieces, chosen by James:
David Hockney - Joiner
Lucian Freud - Large Interior
Toulouse Lautrec - Alone
Annie Leibovitz – Pete Seeger
The Let It Go EP is out now on Republic Records. You can stream the title track below:
Get the Best Fit take on the week in music direct to your inbox every Friday