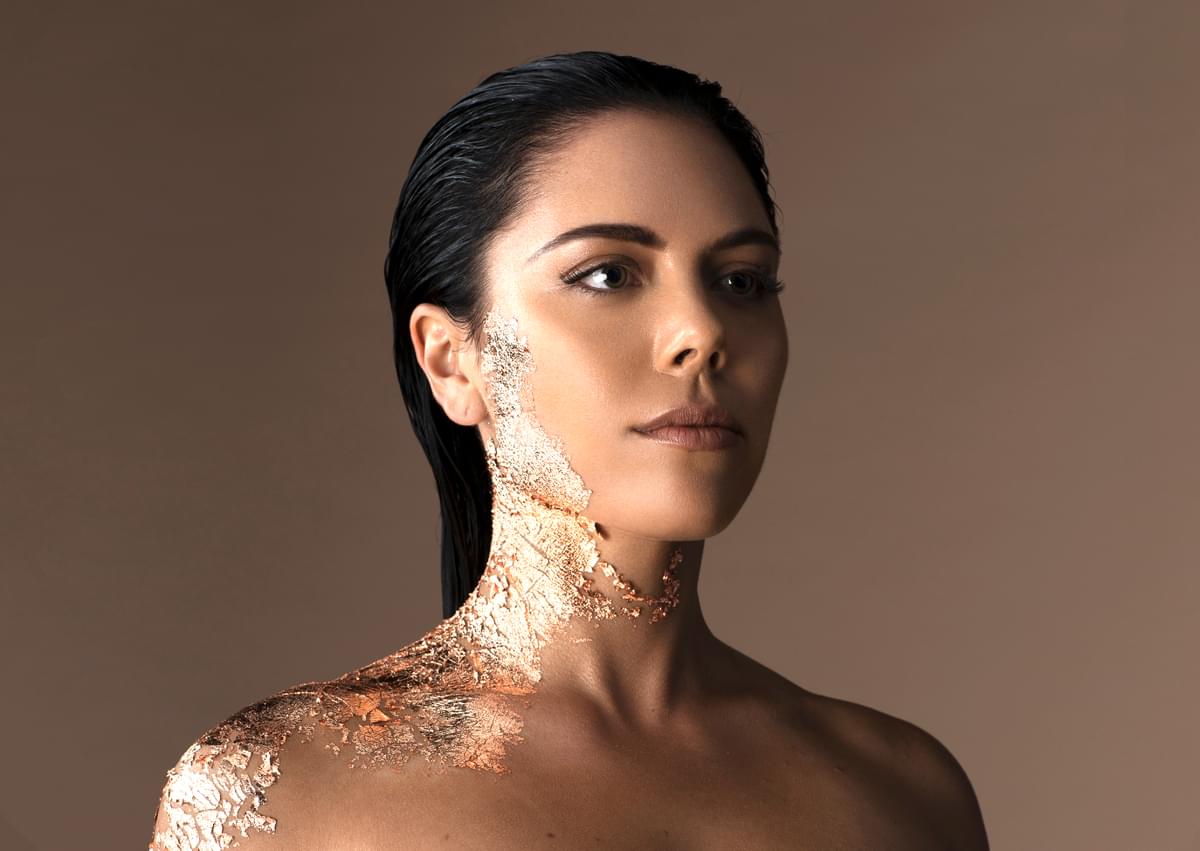 George Maple on The Art Of The Interlude
02 November 2017, 09:00
As she releases her debut album, George Maple writes about how interludes give you an insight into an artist's psyche and experience, and the emotional process behind Lover.
As I sit down to pen this, I'm flying from Sydney to LA and it is 7 days before the release of my debut record.
I've worked since I was 9 years old up to this moment. This week has been full of ups and downs, reflective moments, painful and joyous memories and, quite honestly, I keep bursting in to tears every five minutes, so bear with me across these next 600 words. I've never written a self-penned article before. It seems a little daunting…but here we are.
I'm here to discuss the 'art of the interlude' given that interludes play a huge part across the record. Since I was a child I always dreamed of making a full-length record. It always, always, included interludes. When I was younger I would listen to The Miseducation of Lauryn Hill on repeat, that was my first exposure to the 'world of interludes', and I can still hear the classroom bells ringing in my ears and the teachers voice instructing the students to sit down.
I would always listen to the tracks in record order rather than pick out the songs that I liked - I felt I was a part of her world. It gave the record context, set in a classroom, it felt like a film. In Janet Jackson's Control record, where she whispers in our ear, softly serenading us with her empowered spirit, letting us know that she is now in control, or Good Kid, M.A.A.D City, where Kendrick features a recording of his mum on the phone, Christina Aguilera's Stripped, where she speaks of her struggles with fame and the journey into becoming an empowered woman - these records for me tend to have a deeper meaning, they are not simply surface level records full of the same single regurgitated over and over again. They allow the listener into the mind of the artist and create a narrative for us to connect to. I have always been searching for the deeper meaning, hinging on existentialist and romantic, so I think interludes have always connected with me.
As humans we all share similar experiences in some capacity, we feel joy, pain, pleasure, think good and bad thoughts, and I think when an artist creates a record that is a full narrative, they are letting you into their psyche and experiences, so it's natural to feel connected and a part of their existence. I started off studying Law at university and diverged to arts and during this period I was exposed to a lot of theory. I was never a big reader, I preferred to write and to listen or watch, but I have written music since I was 9 years old and prior to that I used to write poetry, play dress ups and write plays with my cousin, brother and best friend. I guess theatre and narrative were always a part of my life from an early age. I think this was where the obsession with narrative, linear construction and 'the interlude' began.
It took me a long time to feel ready for an LP. Perhaps it was my German heritage, my general controlled nature, or my perfectionist qualities, but either way I was waiting for that lightbulb moment where it all made sense. I write 1-2 song ideas per day but it took a long time for this first record to feel complete. I was in a relationship during the inception and creation of the record and it ended when I wrote the last song of the record. It's interesting when I look back I can see there is definitely synchronicity between the journey of the relationship and the record.
Once I had written the record and could hear the sonic curves, I went on another journey, searching for the missing links and trying to understand what I had written and what I wanted the record to communicate. I write subconsciously, so it was as though I was piecing together a train of thoughts over 3 years. I came to the realisation that Lover was a series of intimate events . An exploration of intimacy. It was me figuring out intimacy on many levels, not only romantic, it was coming to terms with people invading my creative and professional space, power and why people crave this on a personal level and in relationships, why people act crazy when they fall in love, why we run away, why someone coming close to you in any capacity triggers all the little pieces of shrapnel that lay in our hearts.
I spent the next 6 months travelling around and searching online and in real life, asking questions and essentially going on a journey of theorising my record and intimacy. I ventured into the world of spirituality (where I discovered Alan Watts) and into the darker realms of S&M and across the world in researching vulnerability.
I wasn't able to clear the original sample used from the TED talk by Brene Brown however I must mention it as it had a huge influence in my thought process. I would pull my iPhone out at 4 in the morning and ask invasive questions about the notion of 'lover' and intimacy - the intro was a bi-product of this research method - and I would get lost in online wormholes of talks by Alain de Botton on the falsity of 21st century romance and how we were all doomed to fail, and read psychology books on the attachment theory and how we choose the wrong partner.
I've never been awfully open or aware of my own thought processes and emotions until this record. I've never understood the triggers, or what controls me or what I'm not dealing with. This was my way of making sense of my own subconscious and also a process of great healing. I feel as though the whole process of this record has helped me to make a little more sense of intimacy so hopefully I can be a better friend, lover, collaborator, business partner, leader or whatever comes my way for those around me. I want people to feel as though they are here with me and able to ask me anything. When they listen to this record I also love the idea that they will create new meanings - and perhaps learn something. I'm a huge 'death of the author' believer. I also believe the more information and understanding we can share as a collective, the greater chance we have of understanding one another. From here on now the caged, veiled George Maple is no more, these interludes represent my open book, my thought processes and my narrative.
If I ever had the chance to sit down with Lauryn Hill or Janet or Kendrick or Beyonce or Christina I would love to know their process and experience, as I feel we are all different. Every artist has a different process and a different way of looking at the world. I wonder, was it methodical? Pre-meditated? Scripted? Either way, I'm grateful for the artists before me, for the people who have influenced this record on a musical, sonic and intellectual capacity and for the listeners who will create new meaning and I really hope you enjoy the record <3
Lover, George Maple's debut album, is out now.
Get the Best Fit take on the week in music direct to your inbox every Friday