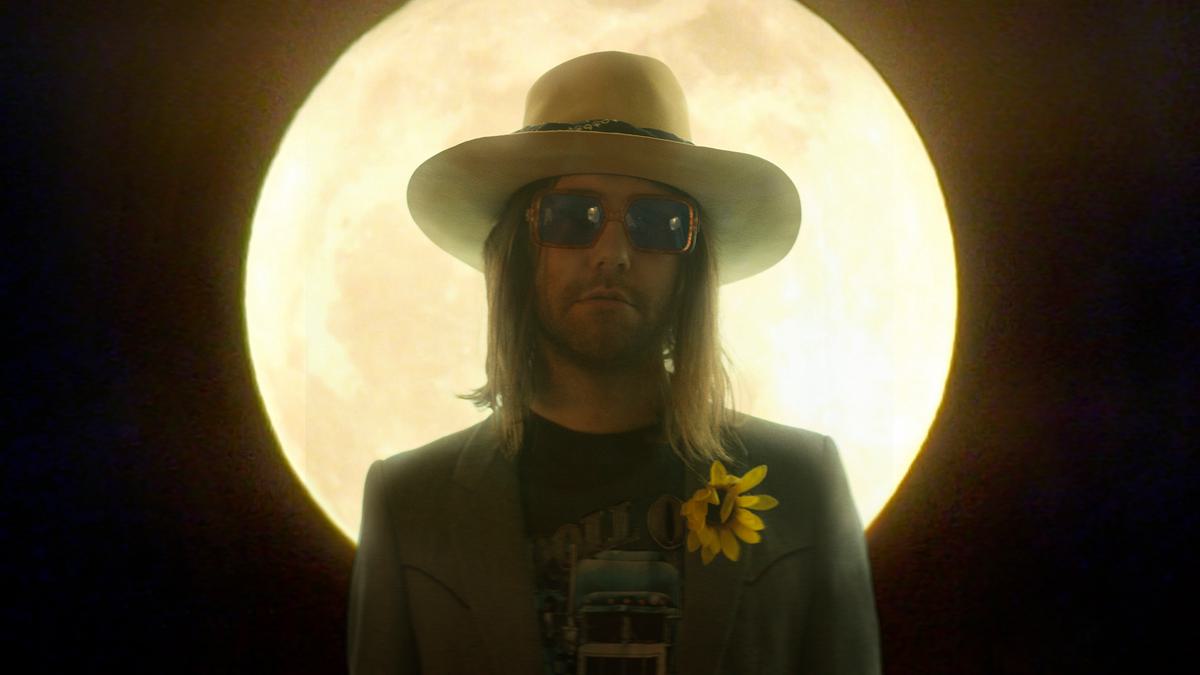 Freedom Dancing with Aaron Lee Tasjan, BP Fallon and Bono
19 January 2017, 13:50
It was a windy day in Ireland. BP Fallon and I had descended upon the Electric Picnic Festival with plans to find our friend Lenny Kaye and talk him into joining our band for our performance that afternoon.
Fortunately for Lenny, BP can be quite convincing and as such, had no trouble getting the guru-of-guitar to bring his telecaster over to our side of the festival. We were aiming for a strum, a laugh and perhaps afterwards, a walk to the enchanted dreaming tree in hopes of spying a fairy or two. I had absolutely no idea, at that moment, the evening would end in a psychedelically induced freedom dance with Bono himself …

I met BP Fallon in New York City in 2006. My band was intent on seeking him out to be our manager. We were finally successful in our venture, and as a result, I gained a lifelong friend in BP. We've collaborated musically many times since then but it all started with a big secret.

"I've got a secret to tell you," Beep said over the phone. I had recently returned to New York from a tour of South America with The New York Dolls and had rung BP to tell him all about it. "Jack White has asked me to make a record," he continued. Things were developing quickly and thus I found BP and myself huddled around a mountain of words written on long white paper spread across the floor of his Lower East Side apartment.
"I believe in Elvis Presley" was written across the top and I tuned my guitar to open "G" for some reason and played the riff for the first time as he sang along and showed me what he wanted. We had a song. Just like that. It wasn't even that hard. As time went on we wrote more and more together producing funny little demos on Garageband and adding another collaborator, none other than Nigel Harrison of Blondie and Silverhead fame. Sixteen and savaged indeed,
Mr. Harrison.
The music came with ease and we had so much fun. A spliff and some tea and a song in the air.
Next thing we knew Beep had us gigs at SXSW and brought in Clem Burke to play the drums. Things were moving fast again and before I knew it we were holed up in Austin, TX at Redhorse Ranch Studios making a record. I can't begin to describe how it felt to be in a room with these musicians. As a goal, any musician worth their salt always wants to be the worst guy in the band. It's how you learn and grow. It's how you get better at playing music. And by the time we had received an additional visitor in the form of the late, great Ian McClagan on organ, I had certainly achieved that goal.
Then, a few short years later, we made it all the way across the pond to Ireland and the Electric Picnic Festival. I had finished up a European tour with my friends Alberta Cross and flew to Dublin upon the tour's finale to meet up with BP and head to the festival.
Now, I can't say I remember all that much about the gig. I know we had fun and played well, but what happened next was the real kicker.
Following our performance, we wandered over to the "hippie" part of the festival where all these lovely automated bells were playing. Great, big brass things suspended from the inside of a tent. We sat down on the grass and looked up at the bells, hanging from the ceiling. "Shall we nibble on some mushies?" "Yes please." And the scene was set in motion. "How about we go see our friend Lenny play with Patti Smith now in the big tent?"
Beep and I made our way over to the tent to find Patti and band cranking out the pounding anthem, "People Have The Power." The fungi was kicking into high gear and the packed tent seemed a bit … restrained for our current head space so we headed around to the backstage and kicked and shook our way through a dance routine that was as freeing to us as I'm sure it was terrifying to observe.
As the show ended, we walked closer the stage only to be waved over by Bono himself. BP had DJ'd as the opening act for U2 and knew the lead singer well. With one very short introduction from Beep, Bono grabbed me around the waist, leant in and said, "I saw you two over there dancing in the field. All I could think was … freedom."
Aaron Lee Tasjan plays Oran Mor in Glasgow as part of Celtic Connections, supporting Margo Price, on 24 January and The Slaughtered Lamb in London on 25 January. His latest album Silver Tears is out now via New West Records.