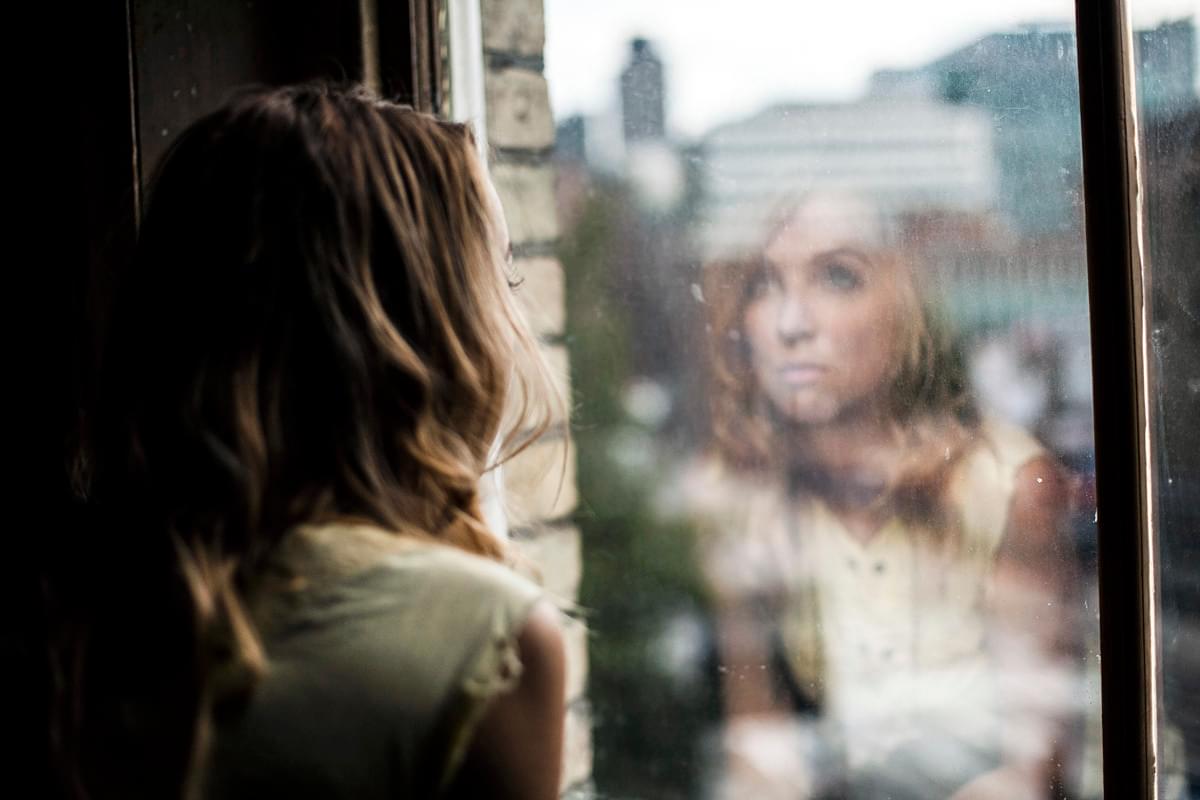 "You cannot sail for new horizons until you have courage to lose sight of the shore"
22 October 2015, 14:00
Laura Burhenn from The Mynabirds writes on how pushing yourself beyond the limits - geographically and spiritually - feeds creativity.
It's mostly everything but music that influences my songs.
I had been on a big COSMOS kick at the end of my touring with the Postal Service - the original series with Carl Sagan and all those amazing 70's animations and set designs. I decided I would write a record based on string theory and started jotting down notes about all the ties that bind us. In the mean time, the relationship I was in began to unravel. Literally like everything was tearing apart at the seams. It felt like a rip in the universe, and I felt entirely lost and unsure what I was supposed to do next, and even who I really was. I had stumbled on this quote from William Faulkner: "You cannot sail for new horizons until you have courage to lose sight of the shore." So I decided to have a little faith, to just let go and see what the road would bring me.
I put my dog, Charlie, in my car and we drove across the US twice. I started getting into Steinbeck's Travels with Charley, trying to find America if I couldn't find myself. And then I wound up in LA, writing away on the east side in Echo Park. I rented an apartment in a house with chickens in the back and felt like I might as well have been on the moon. Chickens in Los Angeles are more and more common these days, but still. It felt like an anachronism.


A friend of mine invited me to tour South Africa solo, so I said yes. I was in this whole mode of following the mantra, "If the Universe asks, say YES." And it somehow felt perfectly right that I flew down to Cape Town in July and it was winter, my whole world upside down and backwards. The stars in the sky were even unrecognizable. I had been to Australia once (on tour with Bright Eyes), but I don't remember the stars.
I decided to have a little faith, to just let go and see what the road would bring me.
Everything felt foreign. And also exactly right. I finally admitted that the ties that bind us aren't so cerebral. It's love that we're all trying and failing and occasionally succeeding at. And that's the thing we share, a secret language we speak with our eyes.

Working with producer Bradley Hanan Carter in studios in Nashville, LA, and even a makeshift recording rig in a dome home in the desert of Joshua Tree (back under more familiar constellations), the songs began to take shape. They were love songs, stretched wide as the cosmos. I let my On the Road adventure creep in, putting a little Kerouac into "Semantics" and even "Wildfire" as a tribute to everyone else as mad (and madder) than me.
When I woke up this past New Year's Day on a beach at the top of New Zealand where you can see two oceans meet, literally the day after we finished mixing the record, my journey felt complete. I can't say I solved anything or found any concrete answers. I just know that I'm not alone in my wandering around the desert, that all the lovers out there are doing it, too. Even if it's not a literal desert, but you're skimming your hometown lanes at night looking up at the same stars, asking the same questions. What are we looking for, someone might ask? Lovers Know...
Lovers Know by The Mynabirds is out now via Saddle Creek. Buy on Amazon or iTunes.
Get the Best Fit take on the week in music direct to your inbox every Friday