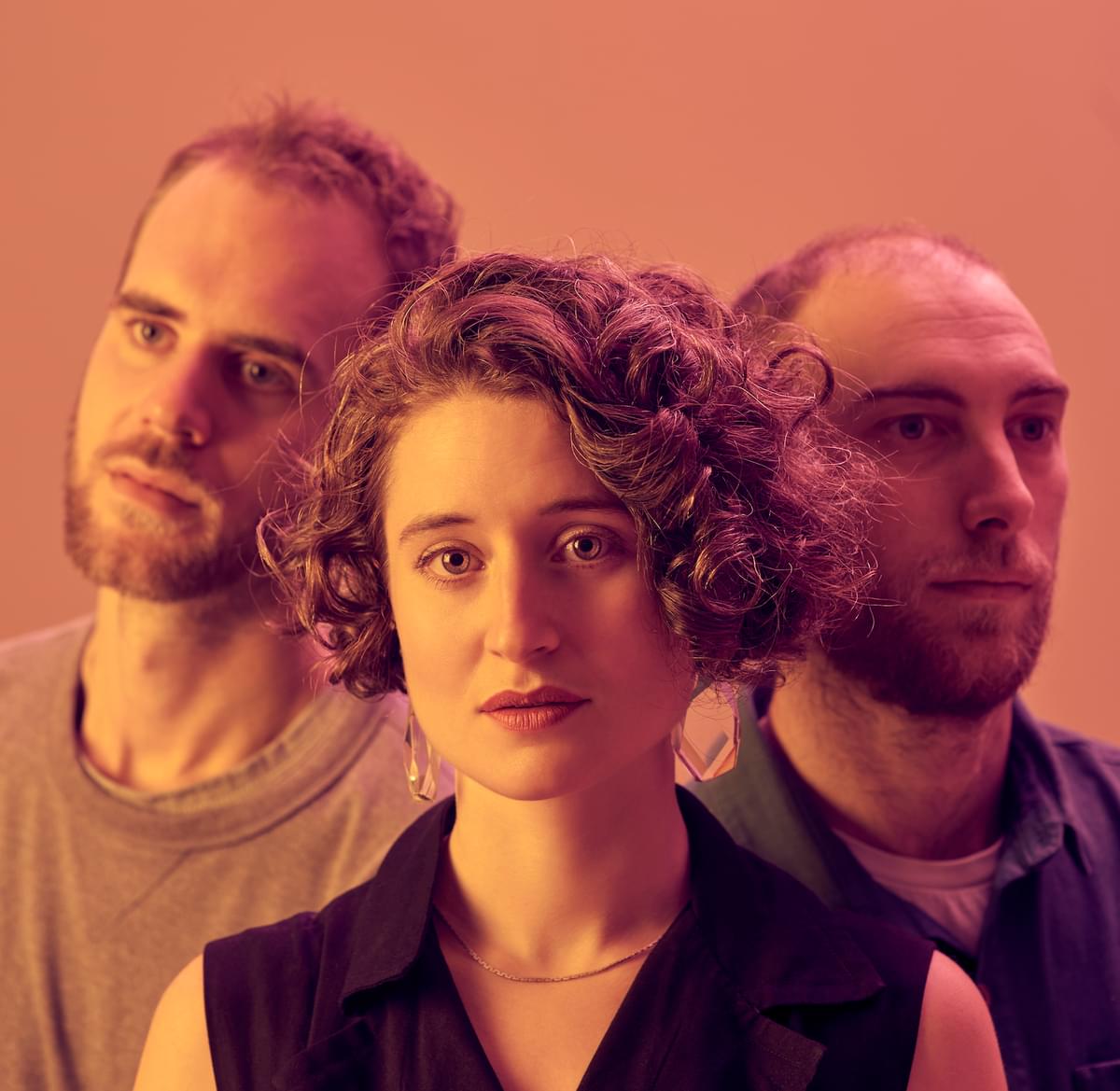 Visual explorations of musical interpretations: How Elder Island made The Omnitone Collection
07 September 2019, 13:30
Elder Island's Katy Sargent explains how the band reimagined songs from their latest record, The Omnitone Collection, as objects to bolster meaning and create unique album artworks.
Perhaps it's the shadow of my fine art background, but I often approach songwriting in a visual way—for lyrical content but also in the collation of sounds. There's a symbiosis between music conjuring imagery and this imagery being used to develop tracks. Luke, Dave and I initially create a soundscape before structuring our music into something more like a song, and these soundscapes are always stronger when based around a shared visual concept like an imagined place. Subsequently my musical references are a completely muddled affair! Incapable of pinning down any one theme to elaborate on, I instead wanted to turn it on its head and talk about how we used our music to create imagery. Specifically, about how we used the eclectic themes of tracks from our debut album to generate the artwork of The Omnitone Collection.

This album was a big milestone for us. We'd been shelving it for a while, waiting for a time to get stuck in and finish it. With material drawn from different periods of time we ended up with an assorted collection of tracks, however finishing them all at once at Playpen studios meant they were tied together with an overarching style. With the album artwork we wanted to create something that would celebrate the differences in each track individually but also represent it as a whole body of work. We wanted the album to be a journey from beginning to end, and the artwork needed to integrate with this idea to enhance the experience.

I'd had this idea of interpreting the tracks as objects: their themes transforming them into individual physical things that we could make or find. At the time Dave had got into fixing old hi-fi stacks, the high-rise type every living room in the '90s was blessed with. Tape, radio, record player, amp, CD player and matching speaker set. It triggered the idea of having a number of components making up a whole integrated system. We broadened the horizon of interpretation somewhat by forming the collection into a 'family' of electrical lifestyle products—much like a seasonal range brought out by an electrical corporation.

The process of itemising each track as a piece of 'electrical hardware' had surprising benefits. It's not just that we got to talk an inordinate amount of nonsense, we also had to discuss the track's themes and share with each other what we personally drew from the sound and lyrical content. From this we conceptualised their function and shape. In some cases, we were still in the process of finishing tracks which meant the referencing flowed both ways and the artistic project gave back to the music. In thinking about the composition in a physical form, we created new ideas and were able to better define a direction musically.

For example, "Wasteland" is a bit of pick 'n mix lyrically but was predominantly written around the concept of walking through a barren landscape. With the soundscape, we wanted to evoke the feeling of trekking alone through what I'd always imagined as an arid, rubble-strewn terrain. I'd been reading some of Robert Smithson's essays, so I think there'd be a few half-buried industrial ruins in there somewhere. As such, the WL-550 was designed as a GPS system but its focus wasn't quite to navigate you from a to b. The final design was a hand-held flatbed instrument with ambiguous dials and a domed glass screen.

When designing the collection we needed a signature look for the objects, a cohesive style to bring them together as a 'range'. They needed to look more desirable than your bog-standard kitchen blender, but retain a sense of functionality. We referenced a lot of vintage hi-fi units, old cassette decks and retro Argos catalogues for a nostalgic flare, but early on jettisoned the idea of using materials too suggestive of a certain time. It meant mahogany panelling was out to make room for a retro-futuristic look (that, and we couldn't afford the wood). Sifting through vintage hi-fi manuals led us to the catalogues of German industrial designer Dieter Rams and his designs for Braun in the '60s. Dieter's work is instantly recognisable in its simplicity and sleek, timeless design. Reductively put, he has a no-frills approach to design. In my view this allows his work to have a simple and refined beauty. His aesthetic and sagacious ten principles of design have greatly inspired designers since their inception—most notably by Apple. To us it was like coming across a glorious font of vision and inspiration.

As electronic hardware we designed the OMNItone objects to have familiarity in form but obscurity in purpose. I've always loved how differently people can interpret the same piece of music, and it's often why lyrically I shroud the meanings of tracks. In leaving this ambiguity around the objects we could invite viewers to find their own meanings and connections between the appliances and their corresponding songs.

The final objects were made from a complicated system of internal wood boxing with laser-cut plastic panels, complete with etched logos. The final trimmings: buttons, knobs, aerials, handles and some old lenses I'd pilfered from work were put together in two fervent days making a horrendous mess in Luke's basement. Once these intriguing, retro-style machines had been produced, we then photographed them in their simplicity (in the garden with roaming cats and a backdrop wafting in the wind).

The project pooled together all our skills. Dave—originally a graphic designer—drew up all the designs, which are an artwork in themselves. I contributed my fine art and prop making background, and Luke's wonderful photography showcased the collection. As the project branched out we were also able to bring in our surrounding creative network of friends. A notable mention must go to the Kane sisters: Liz, who produced the majority of the creative writing in the 'catalogue' that accompanied the vinyl, and Nic who I worked with on the home-shopping video for track "You & I", which created the perfect platform to showcase the OMNItone range.

Since the release I've struggled to put the project into words. When I look back on it all, I realise we must have been in a mild state of madness. I remember vividly the exasperated look on Luke's face as me and Dave quibbled over the chamfer of buttons. However, I do feel we'll never get this sort of opportunity again, so I stand by the lunacy. In many ways I think the process mirrored our approach in producing music, epitomising our finickity-ness and attention to detail that is both a blessing and a burden. In the end, the project awarded us something we were proud to release, alongside a few peculiar items we've got to find a home for somewhere....
Elder Island's The Omnitone Collection is out now
Get the Best Fit take on the week in music direct to your inbox every Friday