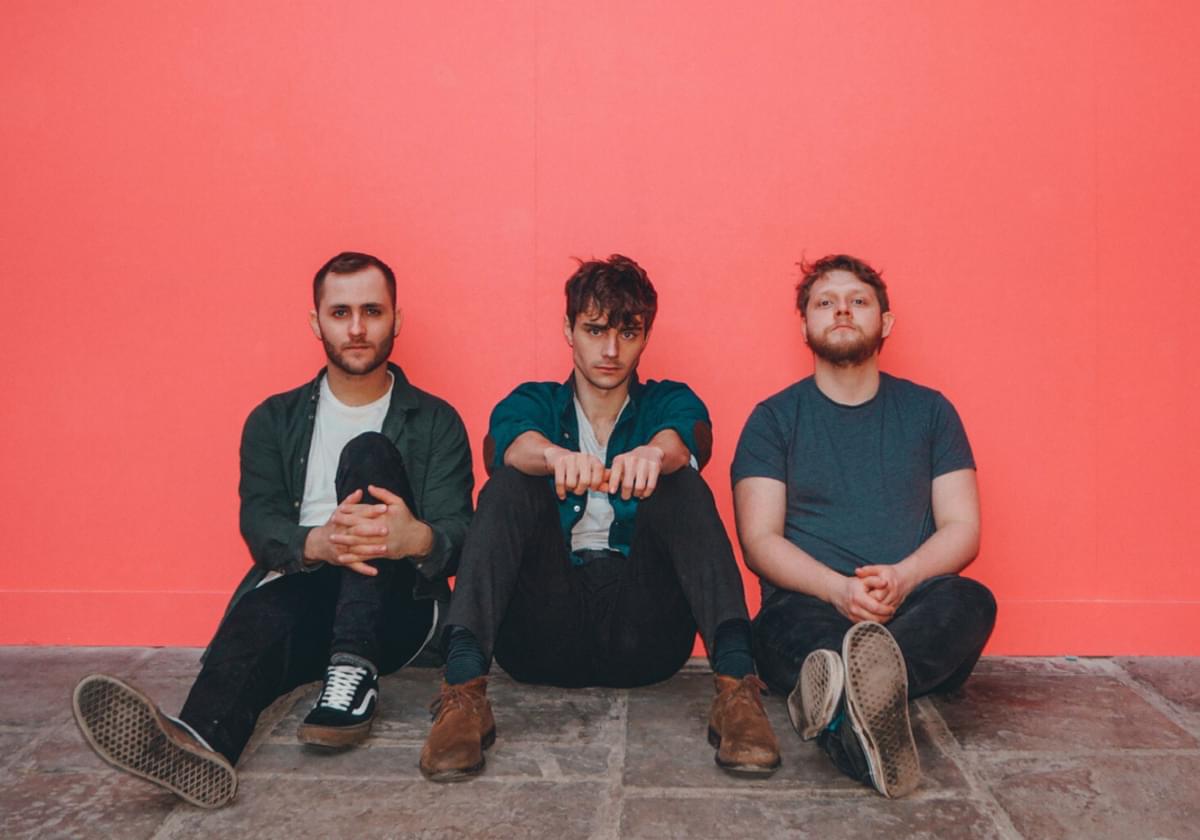 How to make an animation in isolation, with Caro's Adam Pardey
04 April 2020, 10:00
With the world practising social distancing during the coronavirus pandemic, Adam Pardey of Leeds-based trio Caro writes a step-by-step guide to creating an animation in lockdown.
8-step recipe for a delicious isolation animation

One fateful Christmas morning I awoke to a sizeable and mysterious parcel under the tree, the contents of which would send me unwittingly on the journey of a lifetime. My sister had made me my own personal Zombie Apocalypse Survival Kit™, including various tinned foods, a detailed guide on how to deliver a baby and a styrofoam head for target practice.
This head became the star of our first foray into animation ("Cold Comfort" – see below) and paved the way for many more. With this recipe I hope to teach you how to create your very own mediocre, time-consuming animations.
Ingredients you will need:
• 5 months of solitude
• 1,000 sheets of paper
• 17 litres of patience
• 1 playlist of dank club bangers
• 200 pots of coffee
• 1 unrelenting fear of relinquishing control
1) Find inspiration
Contrary to popular belief, you don't have to wait for the serendipitous delivery of a mannequin head to get started on your animation journey. While social media is often the bane of any productive endeavour, Instagram was my main source of inspiration for this video. I took a particular interest in the monochrome stylings of an animator called Traceloops and specifically a T-shirt design of his that broke down a simple animation frame by frame and made the whole process seem infinitely more doable.

2) Dip your toes in
Before embarking on what I can only describe as an epic animated voyage of Tolkien-esque proportions, I had to test the waters and see what I thought would be possible with very limited drawing ability. I started with a crude imitation of that Traceloops T-shirt, just using my phone to take photos of a sequence of shapes on one page, later trying my hand at a couple of slightly more detailed sequences. These 5-second clips were just a way to find out what not to do before embarking on what I can only describe as a metamorphosing experience, the results of which I'm sure will resonate through generations to come.

View this post on Instagram

My amateur @traceloops impression

A post shared by Adam Pardey (@ampardey) on Jul 13, 2018 at 3:05pm PDT
View this post on Instagram

A post shared by Adam Pardey (@ampardey) on May 23, 2019 at 9:57am PDT
3) Get started
I had a few distinct images in my head that I wanted to incorporate but didn't know where to start. After a few weeks of staring into the arctic abyss I decided the simplest way to get the ball rolling was to just splodge some ink onto the page.

The lip syncing mouth had been something I wanted to try for a while. At one point my camera roll was filled with nothing but hideous photos of me making the most sinister mouth shapes I could muster as reference points. (NOTE You really notice every wonky imperfection in your teeth when you draw your mouth that many times…)

The suicidal eyeball head (or Suey as I affectionately came to name her) was the sequence I was most looking forward to drawing. The twitching feet proved tricky to animate so I once again resorted to filling my camera roll with disturbing images for reference; I'm ashamed to admit that the hairy feet in the video are modelled after my own.

4) Fail
There were a number of sequences that I had to scrap and restart, it's a hard pill to swallow after spending two days drawing hideous mouths but sometimes it's necessary.
5) Balance Routine With Keeping It PHRESH
I found the best way to stay productive day to day was to leave a frame unfinished so that when I came back to it the next morning all I had to do to get going was finish that frame. It was a lot less intimidating than starting the day staring at a blank page.

Once I was in the thick of a sequence and knew where I wanted to end up it became quite routine and slightly mindless. I started setting myself little challenges, like once I'd finished a drawing I would see how many push-ups I could do in the time it took to scan.

At one point I tried to write and record a song while drawing by setting a microphone up on the desk, looping different melodies and then fucking with them afterwards. It ended up being a trippy little ditty with a wobble-bass drop I made out of one of the vocal parts. Here's one I prepared earlier.
6) Fail again
See step 4.
7) Go with the flow
Other than a few abstract images, there was no plan going in. Initially I wanted it to be one continuous animation with each frame evolving from the one before it. It does this for the first 2 minutes, but the looming threat of arthritis and a guilty conscience over my mounting paper consumption sent the video into the digital realm where tech wizard Luke Simpson took what I'd already animated and combined it with some of my paintings to fill out the rest of the video. I had to learn to accept and embrace my innumerable limitations.

8) Stick it out

In the middle of making this video I moved to London for a couple of months where I planned to blossom into the social butterfly I'd always wanted to be but ended up just staying in the flat and doodling the entire time I was there. Given the current situation, this could be the perfect moment to dust off your sharpies and throw irresponsible amounts of time into your very own mediocre isolation animation.
"Form a Line"
is the second single shared from Caro's forthcoming debut album, which is due for release later this year on YALA! Records.
Get the Best Fit take on the week in music direct to your inbox every Friday