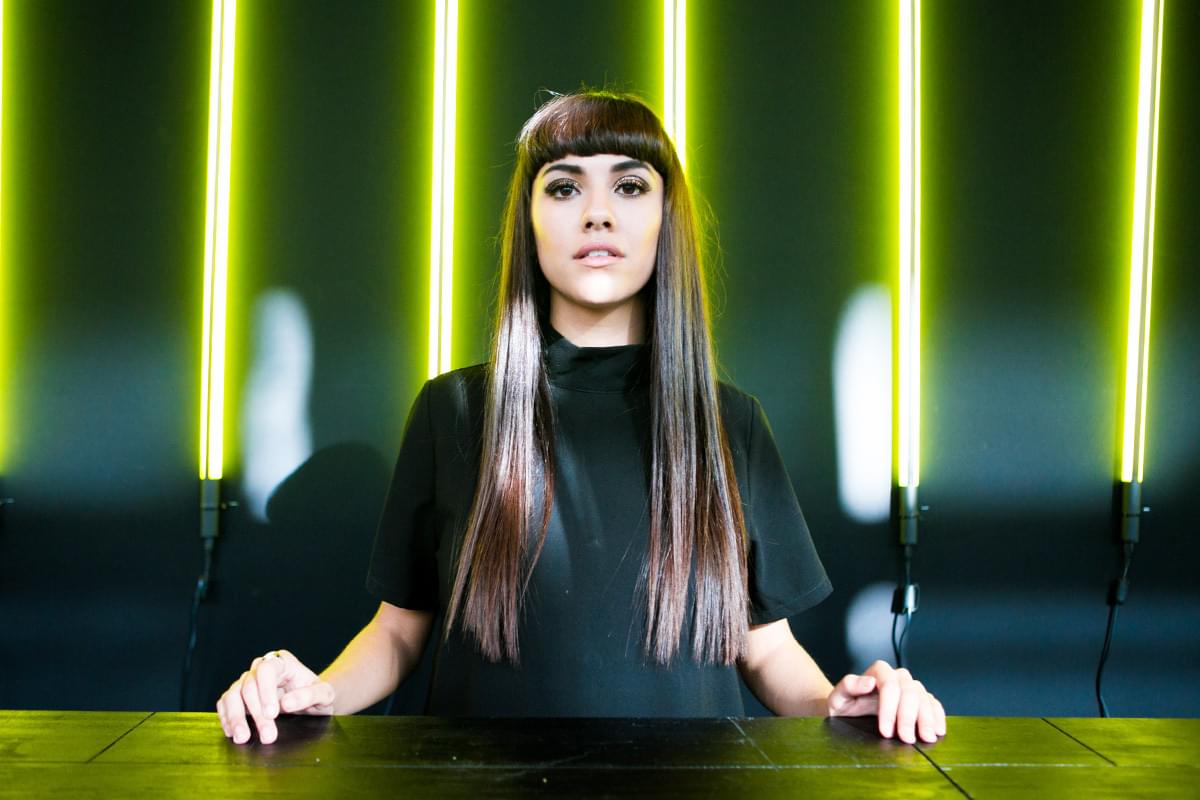 Charlotte OC on Berlin
01 April 2015, 10:30
My musical direction is mostly inspired by new places, how I feel as soon as I get there, how buildings look, and how different they are compared to anything else I've seen.
Things like that often spark chords in my head of a new song. Lyrically, people inspire me, and love inspires me as I've only just realised what it actually is and how it feels. I write about my parents quite a lot, the whole relationship someone can have with being somebody's child or being parent is very complex and I love writing about it.
Finding inspiration is never just from one thing, it's everything. When I visited Berlin it gave me a nudge musically to where I wanted to be. The whole city made complete sense to me; the night life was beyond anything and its very rare that I feel at home anywhere...but in Berlin, I felt like id been there a million times before. I first visited Berlin two years ago.
When I was in Berlin, I visited two clubs that really changed everything, almost ruined things for me in a way because after I went there because there is now no night out, no club for me that would ever compare. I don't think I've been out properly since.
First there was a night out to Salon Zur Wilden Renate, which mostly felt like a massive playground for childish adults. When I first walked in I saw a taxi cab on some sort of spring that span around in circles and rocked back and forth, a huge boat hanging from the trees that you could climb into and a big massive house with incredible music pouring out of it. Each room was differently decorated in the most flamboyant and effortless way. It's basically like a fun house playing incredible disco and house music. I fell head over heels within the space of four minutes of being there.
The second place was Berghain, I don't want to say too much about this place because I feel like if you get in, then you know. There's also a feeling that if you don't get in then you weren't meant to know. But it made me feel like I was in the most incredible sanctuary where everybody could forget any kind of worry of pain they had and dance if off. It 100% had a religious feel to it. It was in there I heard a remix of Bon Iver singing a cover called high life. It had a haunting vocal, with an uplifting piano, and some sort of electronic element smothering it. As soon as I heard it a million things started going through my head about my music, what I wanted and visually how I saw it. Berghain helped me. A lot.
I believe that everyone needs a musical inspiration and equally that often comes from within. You have to have it in you, but other things have to move it a long. Without inspiration in my life, I'd probably still be searching for it until I found it.
Charlotte OC's Burning EP was released on 18 March, and you can see the video for her recent single 'If My House Was Burning' here. She's also performing on Communion's New Faces UK tour, which begins on 20 April.
Get the Best Fit take on the week in music direct to your inbox every Friday