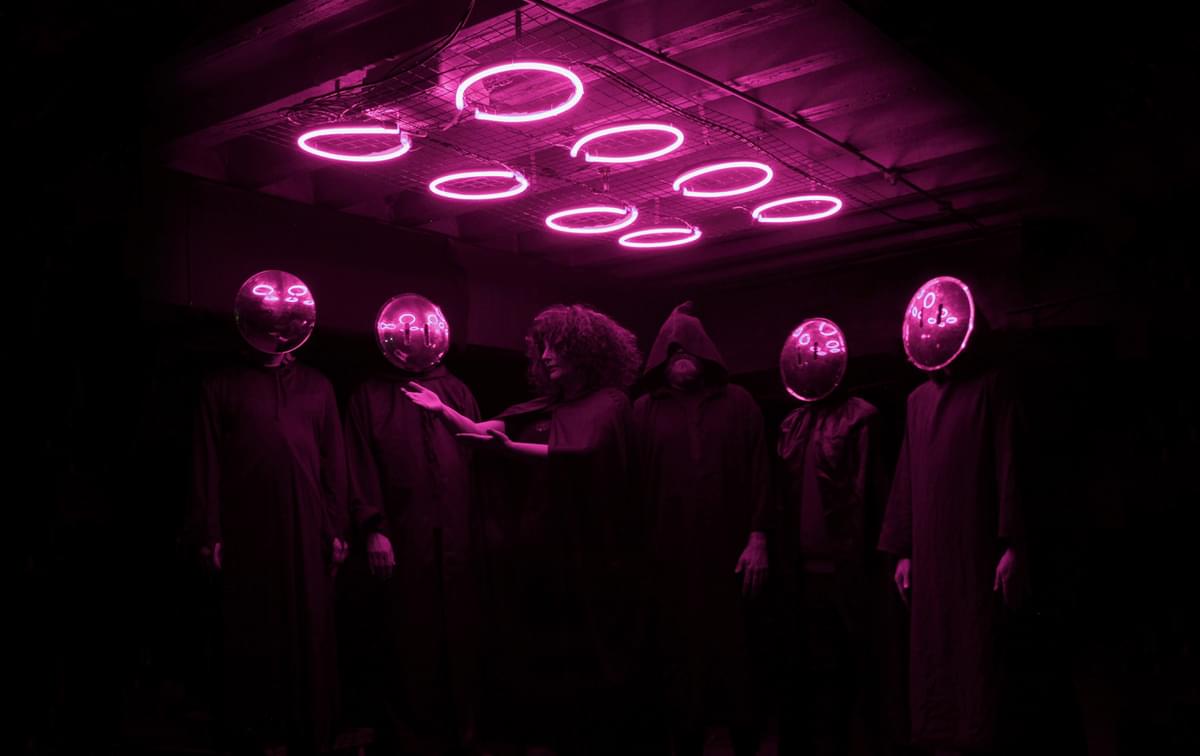 Bonnacons of Doom's Kate Smith on sacred music
25 May 2018, 08:00
Kate Smith of Liverpool-based collective Bonnacons of Doom explains to Best Fit how she uses the influence of sacred music in her band's output.
Even as a child I was quite cynical about religion, but sacred music is something that's always connected with me. Although none of the band are religious in any way, devotional music has always been a key reference point in how we understand our music and our own creative process.
I always sang. I used to make up songs when I was really little, but it was being a choir girl that was a formative experience. It was a sharing of the inner pleasure of singing with other people. I was enticed to join the church choir because I loved the tiny brown envelopes that you got your 50 pence fee in. I just thought they were so cute. I found I loved singing hymns collectively and I guess, in retrospect, being part of a communal experience.
That idea of collectively is something that's been really important in the way in which the Bonnacons of Doom have understood the performative process. Our music is ritualistic and repetitive and hopefully draws in people to this state, one that's out of the everyday. It works in a similar way to the effect of Church music. Having those experiences at a formative age has a profound effect upon you and it's something that's resonated with me ever since.
I continued to train classically as a singer at university and enjoyed studying music from the church tradition - like Tallis and Palestrina. What I liked in that music was the smoothness, the polyphony, the harmony and gentle dissonance. I loved the ethereal quality of it and the way that it fills you with a sense of reverence. Formal training was a regimented process. It was when I began to study more fact based and holistic ways of vocal training that I learnt more about the anatomy and physiology of the vocal instrument. The beauty that all different parts of your body are engaged when singing.
Singing is something that's really beneficial for you as a person, the breathing, the blood flow, the endorphins - especially when people sing together. It's good for your well-being in an emotional and physical way – all those vibrations and frequencies working together. The acoustic space of many church buildings also has a wonderful material effect on how voices carry. There's this magical mix of the height, space, and resonance which gives the voice a ghostly quality. The idea of space and how this affects us definitely carries over to the Bonnacons, as we started with site specific performances from singing in the woods at Supernormal festival to a performance with the choir in the vast space of Liverpool Anglican Cathedral. That idea of space is also really important in the way we use effects in the band. I always like my voice to be shrouded in this Cathedral-like reverb with delays. It means that it sits in with the often quite harsh and dissonant quality of the band, but at the same time it's got these cultural echoes of memory and devotion.
When my friend came to see the Bonnacons recently he said it was half-way between that precise religious guiding of emotion and the way that techno works. That central tension between repetition and release mixed with a sense of being out of control. I liked that. I love the way techno connects with you bodily but it's also really emotional and taps into the communal experience in the same way that collective singing did for me as a child.
Get the Best Fit take on the week in music direct to your inbox every Friday