Going to use this opportunity to let the world know how we got started, it's a good story that involves us two travelling with unexpected plans and I feel like it still informs how we run the project to this day (even our latest record was born out of my broken heel bone, and named after the surgery I had to repair it).
10 years ago, I was doing door at the warehouse venue I lived at with my brother (who now runs Arbutus Records), and when Ra walked in the door we just clicked. I was in awe of the music she made on her own at that time and figured a good way to spend time together was to suggest we jam – her on vocals and pedals and me on Ableton. So we did, and wrote our first songs as a group together. Things moved quickly and within a couple months we somehow ended up on a trip through Central America.
We flew into Guatemala City and figured out how to get onto a camioneta – old american school buses from the '60s and '70s. They cost about 70 cents to get to the next town, and less than $5 to travel the few hours to Lake Atitlán, where we were going to stay with a friend.
Camioneta (de Pollos)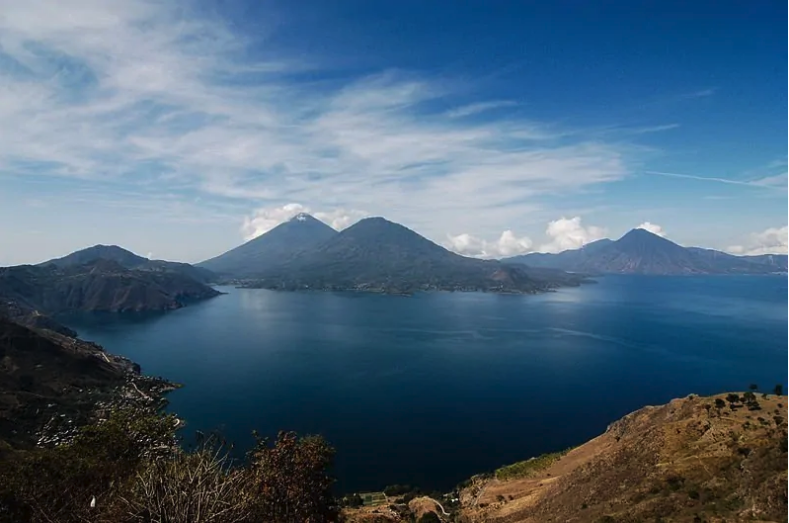 Lake Atitlán
This is where things get interesting and start to reflect how Ra and I run this band (and our lives). It was beautiful when we arrived, but we were soon told we needed to vacate the house for the next two nights to make space for an unexpected guest. We packed a small day sack and headed out the next morning, thinking we were going to climb a mountain and spend the night in a hotel somewhere nearby. But as we left, the air was cool and misty and Ra wished it was warmer and mused on the fact we could somehow travel to the beach. We checked some kind of proto-smartphone map and realized we could take a chicken bus and arrive at the west coast of the country by lunchtime. Once we got there it was so pleasant and we simply couldn't turn right around and go back to that mountain lake. We spontaneously kept travelling through Central America – five different countries. We wouldn't return to our friend's place for three months!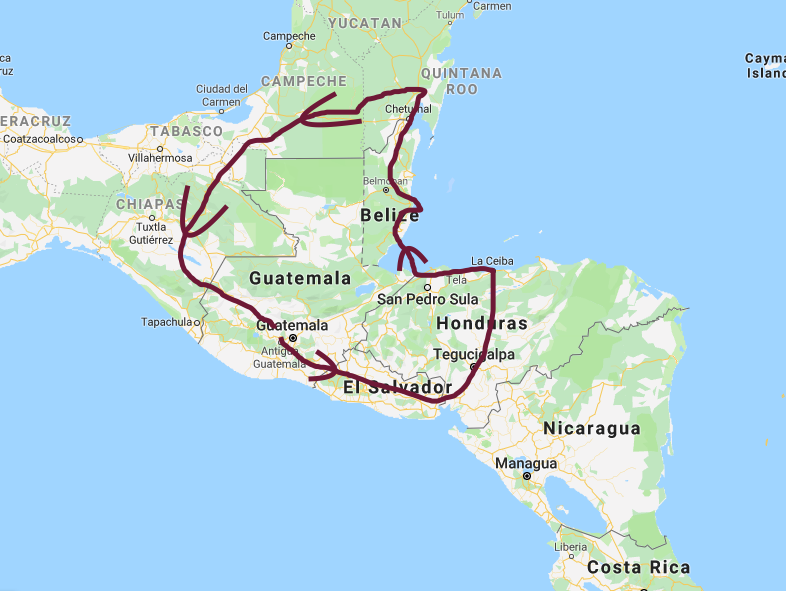 Counter Clock-wise through the Zone
It felt so good, to leave behind all the things we thought we needed and just figure it out as we went along. Same with the project – we haven't had some overarching plan for
Blue Hawaii
, it's just developed naturally alongside our friendship because (or in spite) of all the left turns and chance encounters we've found ourselves in.
We definitely didn't have a phone, and kept hopping on those buses, winding our way through El Salvador, Honduras (during a military coup), Belize, Mexico and back down into Guatemala. It's so corny but somewhere along the way we bought a bright blue guitar and sorta strummed that through our voyage. At some point I bought an enormous bag of weed and even crossed into Belize with it (shh!). Once there, we hired a tiny boat to bring us to "Tobacco Caye" where we spent a couple nights on an atoll you could walk across in 5 mins, snorkelling with schools of clown fish and sleeping in hammocks. I just looked it up and for an experience which we paid maybe $30-40 you can now
secure online for $1200.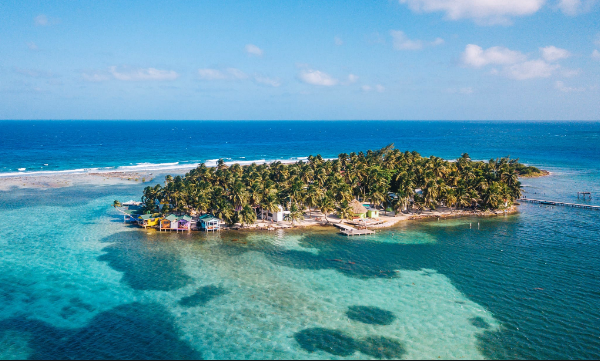 Tabacco Caye
We'd often find cute hotels which were about 5-10 USD a night, pour a little rum and coke and watch the sunset. We had our fair share of arguments along the way, but we also climbed the highest mountain in Central America "Volcán Tajumulco" and watched the frozen stars turn into the sun as it climbed above the clouds on a cold misty morning.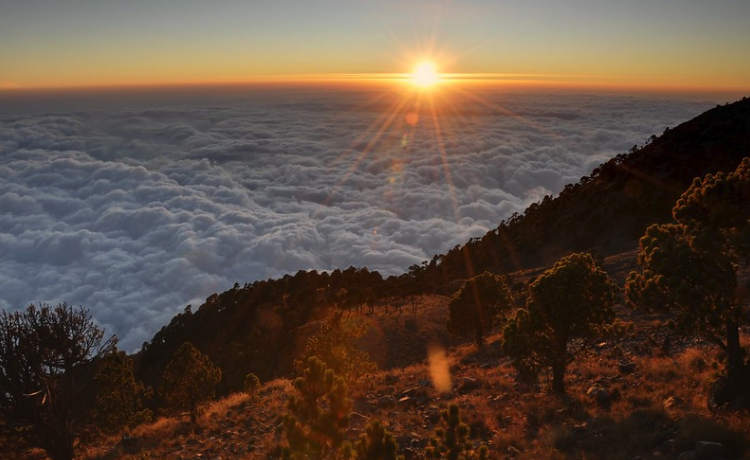 Volcán Tajumulco
We rode in the back of pick-up trucks when there weren't any buses. I guess since that trip we've seen the whole development of smartphones and social media, and it's cool that the start of our project was probably one of the last times you could do a journey like that – so unintentionally off-grid. I'm sure the warm winter we experienced down there and the chillwave zeitgeist (wow did I just write that) at the time helped inform our name "Blue Hawaii", but also thinking of some kind of bittersweet, or blue paradise.
Like we're this new couple with all these hopes and dreams doing such a cliché trip together, how unaware we were, or how we fought at times, or probably how problematic it might have been for us to even have been there in the first place...yet it was all somehow so perfect. Yeah that's a Blue Hawaii, when you don't see it all coming together, or maybe you have problems with how it's happening and you run into all these hang-ups along the way, but then every once in a while you step back and realise you're living in a paradise. All around us while we still have this beautiful earth, and the incredible (and sometimes annoying) people that fill it up, we can appreciate how we got here is only half planned.