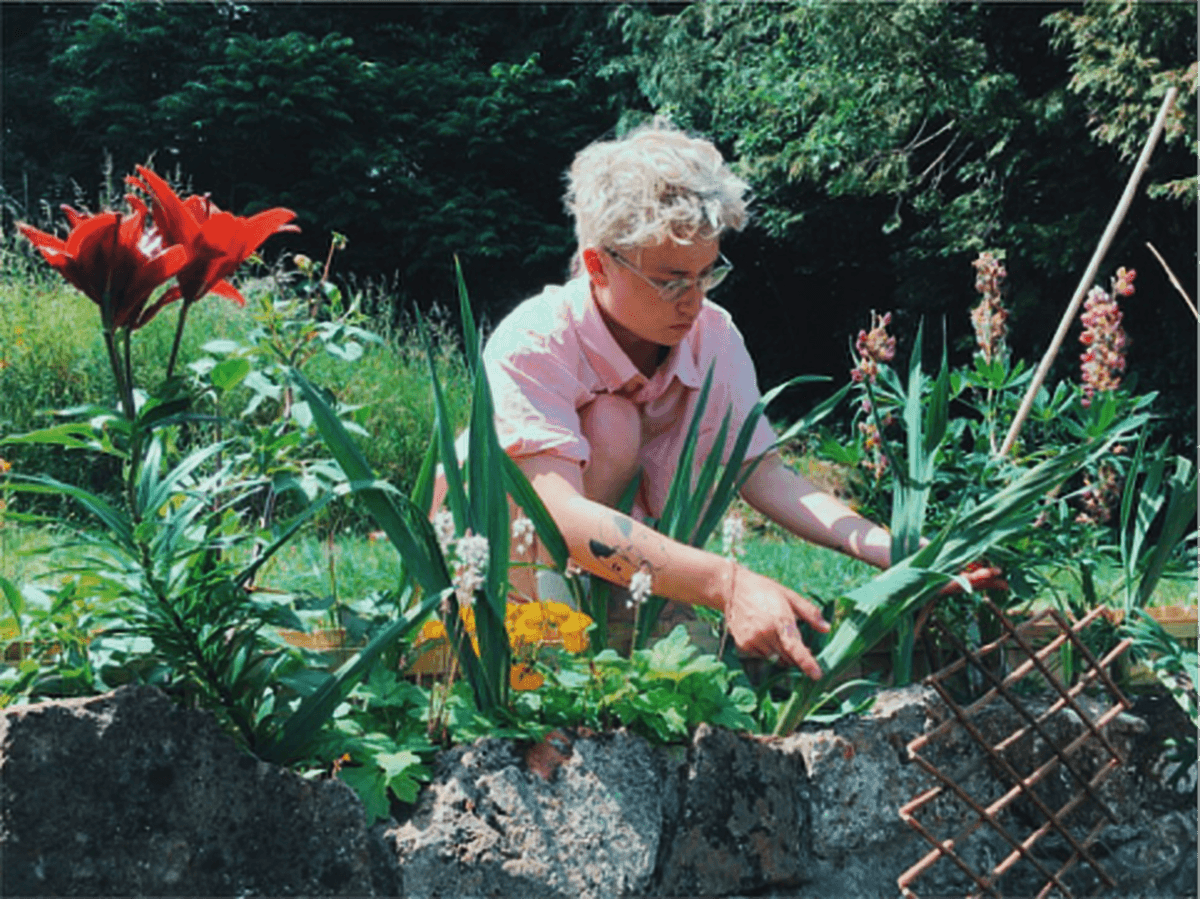 Annabel Allum on the joy of gardening
18 July 2018, 08:00
Songwriter Annabel Allum tells Best Fit how getting her garden in full bloom does wonders for her mental health and wellbeing.
From seedling to full bloom, growing something brings incredible satisfaction. There is a real appeal in the process of helping something grow, live, and relive, and it makes us humans feel good.
I remember being at Brownie/Guides, I must have been no older than 8 years old, and we were planting sunflowers in pots. We got to take ours home and it was our task to get it to thrive, flower, and grow taller than us.
It felt like an arduous task back then...how on earth would I get this tiny seed to become taller than me? Soon enough though, as I know now, of course it would...it was a sunflower. They nearly always grow taller than an awkward preteen (a preteen who enjoyed Brownies for tying knots and being in the company of other tomboys.)
I have to say, the idea of using up time and effort to properly grow things had never really appealed to me before this year. I moved into a new house with a big jungle of a garden and it was only a matter of time before the green fingered virus got me!
It's probably the first time I've ever made time to do something that isn't based on music or my career, gardening has really taught me that I need to take time to breathe, relax, be outdoors, and enjoy myself!
It's helped my mental health, well-being, and even stocked up the kitchen cupboards. I've been growing all sorts. Indoor plants, outdoor plants, potted plants, vegetables, fruit, the lot! I've discovered and learned so much, and now the British summer sun burns down, and the rain scatters, I can't tell you how therapeutic it is watching these plants become a roaring, fiery life.
Seeing bees collect nectar from my garden is one of my favourite things. I've recently finished reading The History of Bees by Maja Lunde, and everyone needs to read it. I cant recommend it enough, if there's any book that makes you want to save the bees and the earth, then this is the one.
As the natural light draws to a close at the end of the day, the only warmth felt coming from the bonfire, I sit, sip an ice cold beer and look around me at this private world I have created. Being a musician you share so much of yourself, sometimes things you don't even want to share. But this garden of mine, I can keep for myself. Unless of course I'm getting the gang together for an evening piss up.
Get the Best Fit take on the week in music direct to your inbox every Friday