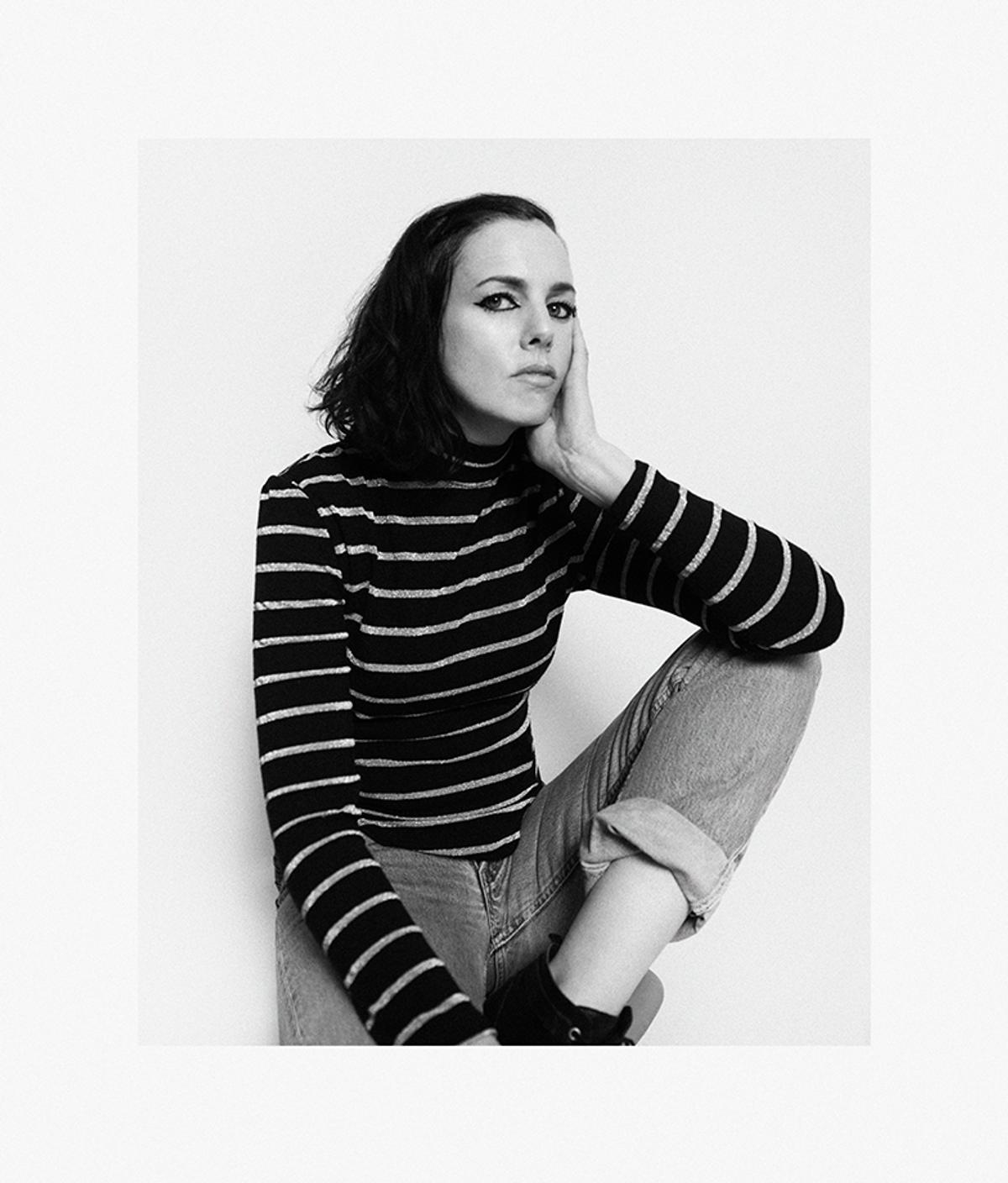 Anna Meredith on Authenticity
24 March 2016, 12:00
Anna Meredith gives us a rare insight into the innovative processes behind her new album Varmints and details how her theoretical grounding taught her the importance of removing reference points.
There's a lot of music out there, so I totally get why we all like to define everything and everyone that comes our way by attaching markers and placing them into categories. It helps us to contextualise and make sense of all the fuzz and chaos around us.
So, I guess I shouldn't be too surprised when people asking about my record refer to my "pop track", or interviews focus on influences, genres and "this track sounds a bit like..." or "she's obviously been listening to…" I'm not saying people shouldn't categorise or catalogue the things they hear and see, I think it's entirely human and I do it myself the entire time, I just don't find it a useful way of thinking or working creatively. I guess what I'm trying to say is genre - catagorising and the way it shapes our musical language could be a barrier to finding an authentic personal creative voice.
When I studied composition for my Masters at the Royal College of Music, like many other courses in composition at the time (like, ages ago, early 2000s) there were 2 paths you could take: straight/art composition, or composition for screen. I went for regular composition. Weirdly, after our freshers week meet up, small-talking in a badly lit bar stage... our two separate paths barely crossed again. Our different strands had entirely different teaching approaches, lectures, and I guess broadly speaking, priorities. In a very general sense those studying composition for screen were preparing to be composers fluent in many styles, adaptable, ready to bust out a bit of "something-like" Bach, Krautrock or yoga-moods whenever the need arose. My course was sort of preparing us to be the opposite - to hone our 'individual and original voices' with the aim being to find the ONLY way you can write. In fact sounding too much like anyone else would be seen as a bit of a problem!
This indulgent peek into my academic past is notable because I think it shaped a lot of the kind of musician I am today - for good and bad…
On the plus side I think (after writing a lot of really bad music, and trying too hard to write things in a way I thought I should rather than wanted to) I've worked out ways I can write that feel like me. I feel confident writing in this way across loads of different musical contexts, whether that's writing for kids, writing for weird instruments, remixes, operas, symphonic stuff, etc, etc… However, I'm entirely incapable of authentically inhabiting another language. In fact nothing gives me the fear more than someone suggesting I make a piece "sound a bit more like Sibelius/Grimes/Lloyd-Webber…" and I'm definitely not one of those useful-at-a-party musicians who can improvise their way through requests, covers and classics on any instruments lying about.
This realisation that I can only really write "as myself" has led to me developing a slightly depressing music-hermit existence where I seek out very little new music to listen to. I've found over the years that if I take someone else's sound as a starting point for a new piece I just end up making a bad, watered-down version of their thing. Similarly when I'm making a remix I only take a tiny snippet of the original track, maybe just a few seconds of vocal so I'm not shaped by what the original was and can just do my thing.
I'm absolutely not saying that my music is totally innovative - I've not like, found a new note or invented an instrument or anything - but I'm not trying to draw on anything but my own creative rules for making it.
The first thing I do when I've got to write any kind of piece - whether that's an orchestral piece, piece for kids or album track - is draw out big graphic shapes mapping the kind of dramatic contour (this stuff looks even more wanky written down - apologies!). This kind of thing:
This means I've always got a map of the pacing and drama of any piece, and this is where I get to have most control over the context and builds of my music - one of my favourite things to do in my writing. I then add some details, adjectives, snippets of chords, rhythms and other explanations to annotate the shape. This helps me begin zooming in to give more detail on a particular moment before eventually starting to notate the music properly. Having the same approach for everything I'm writing means that the focus can be on the same stuff outside the context. I can hear lots of similar harmonies, rhythms and structures cut right through everything I write. My voice.
Again, I'm really not saying this is original. Cheesy though it might sound, I'm more interested in hearing music that is honest and loved by whoever's writing it rather than searching out novelty for its own sake. I've been to too many concerts where the programme notes describe an amazing concept or process used to make the music but end up sounding totally awful or just 'meh', so individuality doesn't mean quality either…
So when I came to writing my album [Varmints - just out on Moshi Moshi] I really wasn't trying to "write a pop record". My goals were small scale; make something with a 'yeah' chorus ("Taken") / make something relentless for my band to play ("Shill") / write something in my squeaky vocal register ("Something Helpful") / get some 'oompah' brass in there ("The Vapours") ... and while I understand that loads of artists might attack a track thinking let's cross the energy of whatever with the drums of blah etc... I just wouldn't know where to begin with thinking about making up music that way round.
And I guess different genres have their own stylistic expectations and implications as well. I got a review (classical) for an orchestral piece of mine that had a repeating bass drum-snare-bass drum -snare pattern right across it, that spoke about a "turgid march", but it was obviously a 'beat' in my head!
Similarly I've had "Orlok" [from my 2nd EP] described as "crude, repetitive and grating" from a classical venue performance one night to "abstract, bonkers, experimental" at a band-y type place the next. Eventually you've just got to stop worrying about how others categorize you and just get on with it.
Anna Meredith is playing a sold-out album launch show on Tuesday 29 March at the ICA in London with more live dates TBA. Varmints is on sale now.