Reading, alongside music, is one of my favourite mediums of learning. It offers a portal through words, in which the reader can travel, explore familiar and unfamiliar territories, relate and disagree, feel a widening bandwidth of emotion and further understand, marvel and at times, feel dismayed, though I do hope feel amazed, by this vast, magnificent universe we reside in.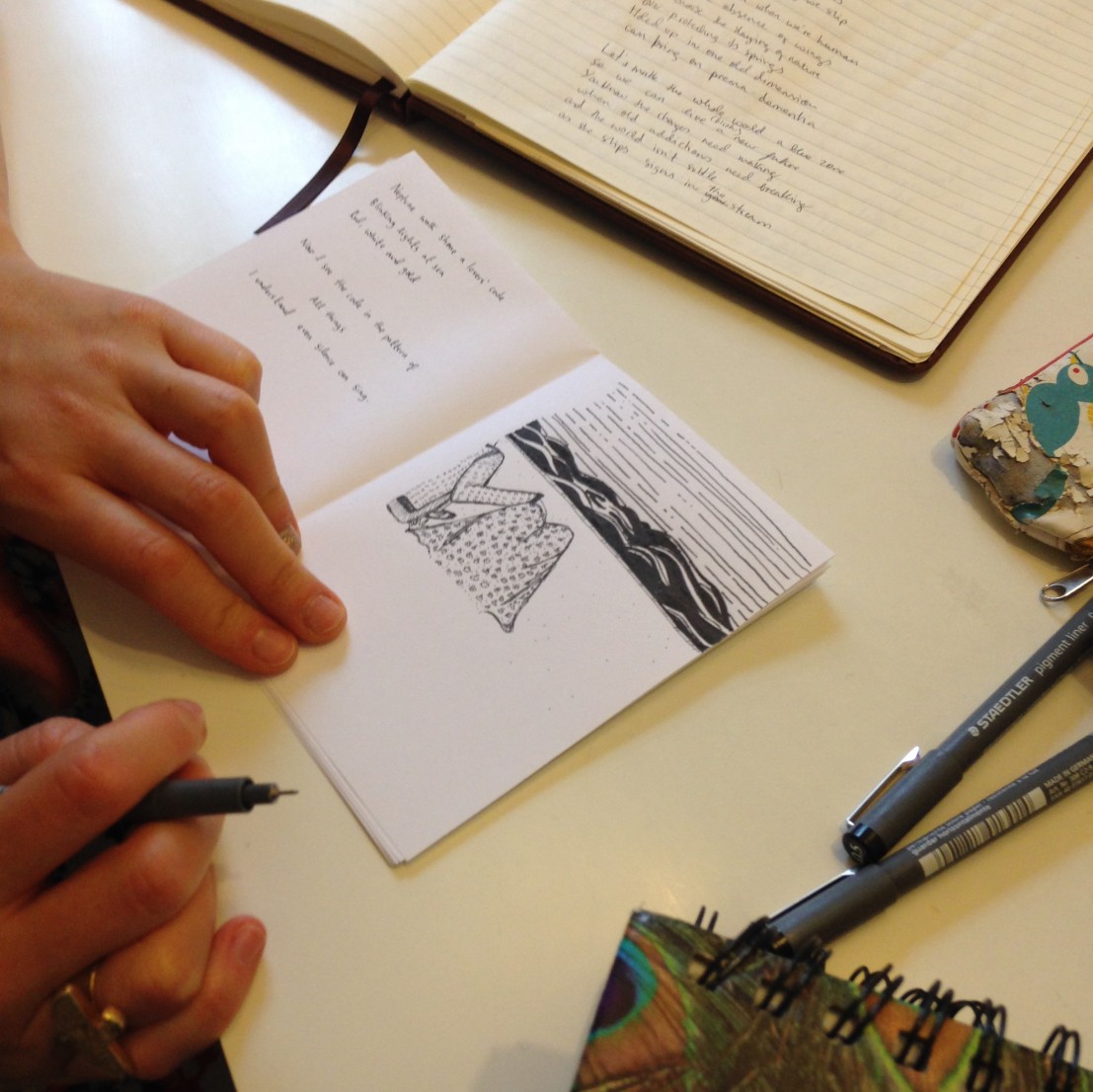 Reading picture books, comics and other wonders such as flip books and zines are no exception. They all lead us, guiding by words, to somewhere far from the seat or the tree stump, bar stool or bedside on which they found us.
I was first introduced to zines and zine making by my Dad, who shared the contents of an old cardboard box with me, best described as a box of wonderment, when I was around 13 years of age. Tucked inside, meticulously folded and treasured were dozens and dozens of gig fliers, ticket stubs and soft, worn, fading pages of zines such as 'Maximum Speed' and 'Sniffin' Glue'. The tickets and fliers excited me too but when I held these treasured booklets, these 'zines' and saw the visceral, inspired, at times poorly written, at times, brilliantly raving or raging reviews, drawings and photos that were clearly cut, stuck, printed and stapled with such love and dedication, I ventured further into the realms of zines.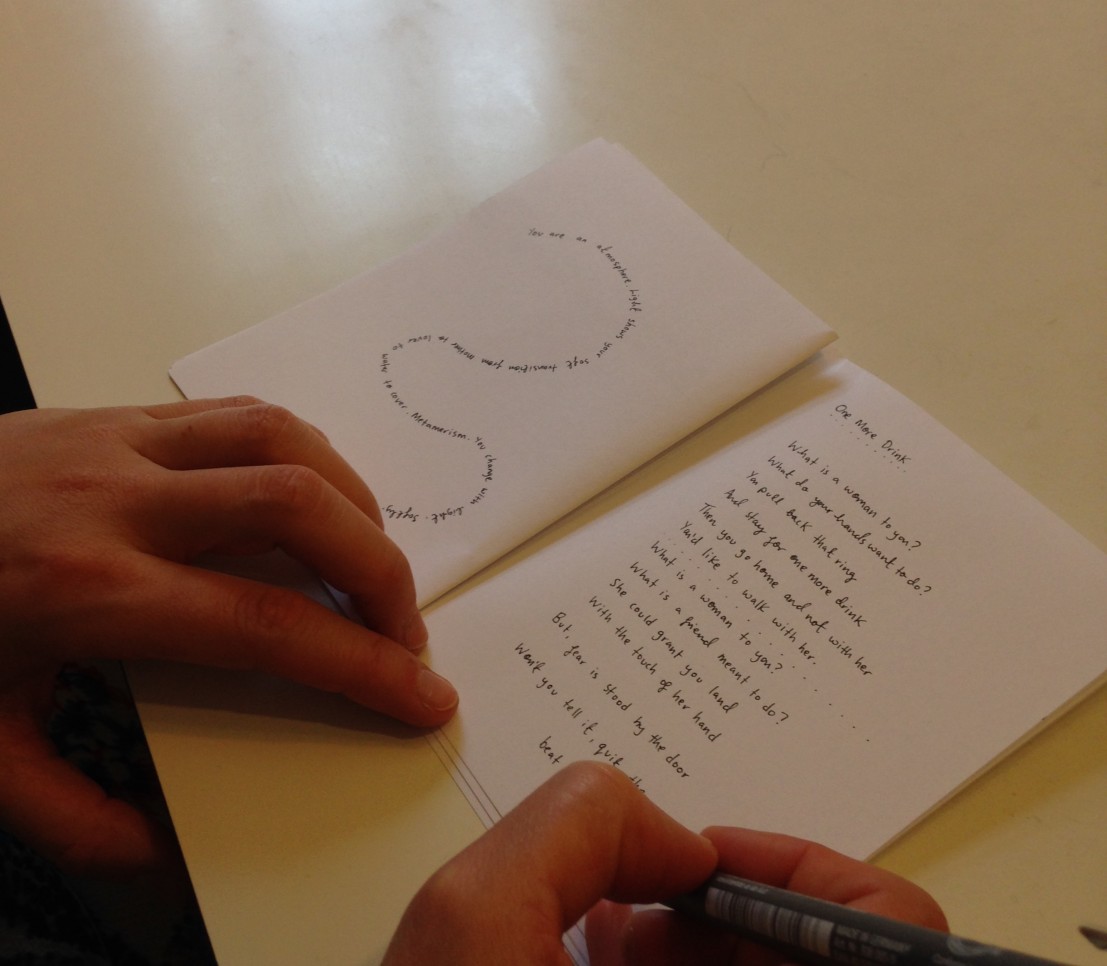 I went on to collect zines, attend exhibitions where they were on show, often on tables behind glass and whenever one particularly resonated, I passed a great deal of time taking in the details.
Then I reached for the paper and pen. I wrote my first zine 'Brain Bulletin' from the age of 14 to 16 and last year, I decided to start creating them again. 10 years on. It felt like the time.
I collate my poetry, occasionally song lyrics and then let the pen lead the way on paper so that the words are illustrated in an A6 booklet. I've always printed in black and white, though this Autumn's issue 'The Heart's Highway' has inspired me to incorporate colour for the first time. Now that this issue (no.4) is printed, I've been colouring in one or two of the illustrations by hand, so that each copy is different.
The zines are printed at 'The Printing Centre' on Store Street in Bloomsbury, where lovely Carmen, the owner, and her helpful team, have at times, had to resize, my minute handwriting which I try to enlarge when I write the zines but never seem to succeed in.
If you'd like to read my zines and see them in person, you'll be able to can find them at the upcoming U.K shows this month and later, on my website.
My wish for you is that that paper and a pen lead you on great adventures too.