This time the tiredness comes from the morning after the night before; it's a day on from Sundfør performing alongside Jarvis Cocker, John Grant and Richard Hawley at the Royal Albert Hall for a BBC Prom celebrating the music of Scott Walker. Delivering stunning performances of "On Your Own Again" and "Amorous Humphrey Plugg" showcasing the Norwegian's vocal range, it's clear that Sundfør loved every moment.
"It was brilliant! It was amazing! I mean, how would you feel if you had a whole orchestra behind you playing Scott Walker…and you get to sing it?" she laughs, a droll note sounding in her voice. "The first time I heard him was like six or seven years ago. His way of creating drama in music is something I've been pretty inspired by in my own music, arranging my own music. I guess it's all about making your choice."
One of those singers, John Grant, makes two appearances on her new album. "That was sort of through the label, Bella Union," she explains. "We'd known about each others' music…and we like each other! I wanted male vocals for that song ['Mountaineers'] and I thought he would be perfect for it. He has an incredible voice; it's really deep. He did some backing vocals on 'The Sound Of War' as well – he goes so far down it doesn't sound like a voice anymore. It almost sounds like a synthesiser or something."
Making a choice like the one Scott Walker made after leaving The Walker Brothers is something Sundfør has never been afraid to do. Ten Love Songs – written and produced entirely by the Norwegian – was her third synth-based album after her singer songwriter self-titled debut. A near-perfect synthpop album, it brought the singer to an audience outside of her native Norway…yet the workload proved to be too much for Sundfør as the aftermath took its toll. Yet, curiously, out of a broken, tired and depressed Sundfør came a record – Music For People In Trouble – which is a polar opposite to the last. Simple, sparse and organic, it might be the best of Sundfør's career.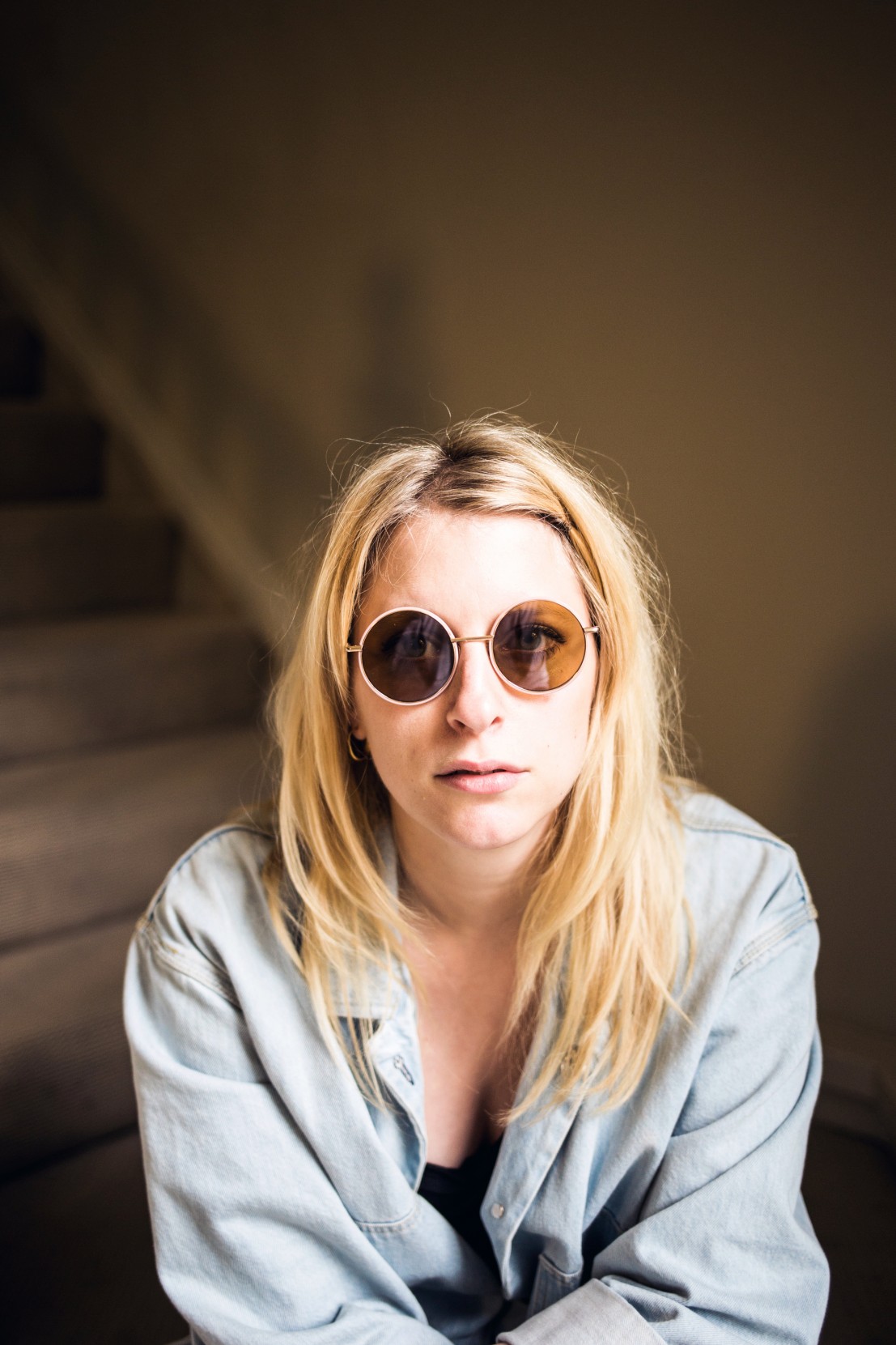 "It was just because it was too much work and I got really tired," says Sundfør of her crash. "I didn't feel like doing anything and nothing excited me anymore…apart from I read a lot of books and I started getting really creative."
It's the immediate creativity which is perhaps the most surprising thing about Sundfør's post-Ten Love Songs period. Despite the workload of making that album all on her own, the Norwegian immediately began to plot a new record as 2015 went into 2016. Gone went the synth pop and in its place a record that while sounding undoubtedly like a Susanne Sundfør record, bears the imprint of pastoral folk music, of Joni Mitchell and Nick Drake, of grandly simple song writing. "I wanted to make something new," she explains. "It was weird that in exhaustion I also found – suddenly – a lot of new inspiration. I wasn't excited about anything in life apart from writing songs; it became very easy to focus because that was the only thing I wanted to do. I spent a lot of time in my bedroom – in bed – playing the guitar and writing new songs. I hadn't had that much inspiration since I'd started to write music so it was actually an easy album to write. It just sort of flowed out of me…it wasn't all bad."
"It was weird that in exhaustion I also found – suddenly – a lot of new inspiration. I wasn't excited about anything in life apart from writing songs."
Sundfør isn't keen to dwell on the darker side of what happened to her after Ten Love Songs. Often when one thinks of a person suffering a breakdown the first cliched thought is how it will stymie creativity, how someone might struggle to get out of bed never mind write a record. We discuss the seriousness of such a situation but Sundfør is keen to stress how her experience differed. "It's just not what happened to me," she says of the creative process. "This happens every time I finish an album: 'oh, nothing in art excites me'. I don't get excited about music, books, films or anything…but what I find interesting about reaching these points, and I think that it happens to most people in life, you just come to a point where the way you've lived your life doesn't make sense anymore."
Sundfør, while perhaps not regretting making Ten Love Songs, regrets the way it was made. Music For People In Trouble is a reaction as much as it is a re-evaluation of who Sundfør is as an artist. It couldn't sound more different; Ten Love Songs was a studio album, this follow-up is an album made out in the world (listen closely and you can hear field recordings of bird song, streams and the ringing of bells), and made about the world. "It's like a crossroad," says the Norwegian. "You just have to rethink the way you're thinking. Or things that you tell yourself every day…to re-evaluate those things and the way you think about the world, or your conceptions about life. I think it's a really healthy thing and it can get you on really interesting paths or mental journeys."
While Sundfør is insistent that her experience was in many ways was a positive one, there are moments early in Music For People In Trouble which hint that it wasn't all plain sailing. On the second track, the keening pedal-steel-bejewelled country of "Reincarnation" Sundfør sings "I'm a bad girl / 'cause I turned the bad world / into a crystal pearl / and we were loveless". Even before that, on the opening song "Mantra", all nylon-stringed guitar with medieval flourishes, she sings the line "I'm empty as the earth", practically the first words we've heard from Sundfør since Ten Love Songs. We can read it as personal, but it can also be applied to the wider geopolitical themes we get to touch on later. The agony of the former flows into the latter, meaning no matter how you want to take it the record is a beautiful - and sad - whole.
"For me, it was also my lifestyle," says Sundfør. "I was smoking constantly and I was drinking a lot…which sort of comes with the job. But I didn't want to do it anymore and I think my life is much more interesting now that I'm sober haha! I can go through weeks of thinking clearly. It's about physical and mental habits; you can only do things for a certain amount of time and then it gets boring and uninteresting. I thought a lot of things were uninteresting but thankfully music wasn't. Even though things were shitty, I was actually having a good time writing the album. You hear these stories about people not getting out of bed for weeks and that's gotta be hell! It's not just a mental thing, it's a physical thing and that's got to be a fucking nightmare."
We're trying to get off the topic of Sundfør's "breakdown" and she has one las thing to say before we do. "A lot of journalists have asked me about that part of the process and I try not to focus too much on it," she says, pointedly. "I feel like first of all it's something a lot of people go through and there's a lot of openness about it now. I feel like it's already been said, in a way, and there's a lot more on the album than that I had what you would call 'a breakdown'." What would the Norwegian like to call it instead? "I like to call it a transformation. It wasn't a negative thing; I am a very emotional person and I have a positive attitude towards life and I try to find solutions to things. It's something that I'm finished with; to me this album is more about finding the essence of life, about the challenges humanity is facing and how to stay sane and calm through these storms. I think it's something a lot of people are concerned about. It's more about that than about me and my drama!"
"I wanted to go to places with nature that might disappear before too long...I wanted to document and portray different cultures."
And that's where we head next. As mentioned earlier, this is an album about the world and the current political and environmental concerns. It was made and inspired by trips to the Amazon, Nepal and North Korea where Sundfør wanted to capture disappearing people and lifestyles and make something influenced by the lives she immersed herself in. "It's very Eat Pray Love isn't it?" laughs Sundfør. "I'm such a cliché! I don't know if it's a female thing, maybe it is? Joni Mitchell had this period of time where she travelled a lot and she came back and wrote For The Roses and that's my favourite album of hers."
"I think in some way I was maybe inspired by what she [Mitchell] did," continues Sundfør. "I wouldn't say that the journeys were soul-searching and I wasn't in Rome eating spaghetti or whatever Julia Roberts was doing."
If you've spent any time on Sundfør's social media you'll now know that she took a camera with her to capture these parts of the world before humanity finally destroys them. They make up the artwork for the album. "I had wanted to take pictures for the visual aspect of what I was doing," she begins. "I wanted to go to places with nature that might disappear before too long; also I wanted to document and portray different cultures like the rubber-tapper people in Brazil and also the people of North Korea. I just wanted to take pictures of those faces and tell stories through that…and take pictures of the beautiful Amazonian jungle, the beautiful rainforests in the Himalayas and Nepal. I had a clear mission about those journeys. They were always going to be the artwork for the album. The cover for 'Mountaineers' is from Nepal….these are photos from the journey."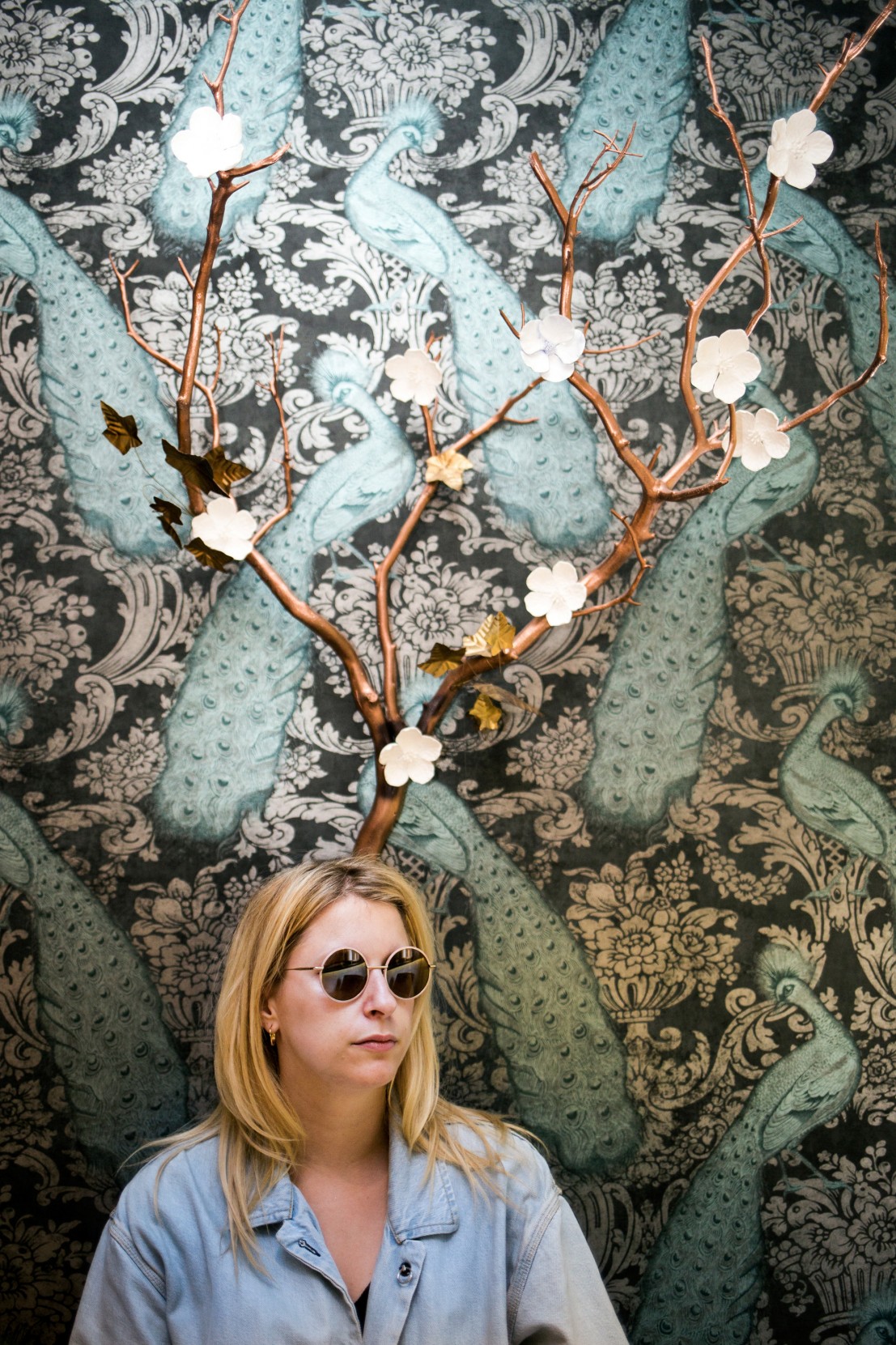 You can hear Sundfør's worries from the world on that track and again in "Reincarnation". On the aforementioned album closer featuring John Grant's baritone she sings "I cannot help marvel at the beauty before my eyes / neck deep in black water / swimming in the soil / of your wasted oil". Add in a line like "But, baby, lately / I don't believe the news / they say it's ending / to stop pretending" and Sundfør finds herself in the position of looking at the glory of the world while it falls apart around her. And this is what she captured on camera, and in song. "I love taking pictures because it's almost like a meditation," she reveals. "You're observing and not necessarily taking in all the impressions. I tend to do that and it can get a bit much sometimes. And then it's really nice to go to these strange places and be an observer and take it all in…you stop being so introspective."
The composition of Music For People In Trouble fits with the records themes. Whether it's the tracks which deal with personal relationships (the soaring piano ballad – and first single - "Undercover" and the dirge of "No One Believes In Love Anymore") or the ones about the modern world (the magnificent album centrepiece "The Sound of War") the subdued simplisitic-yet-intricate arrangements (there's often little more than nylon guitar, piano and lap steel) feel natural bedfellows to songs about nature and the nature of people.
"Ten Love Songs was my take on pop music," says Sundfør of the contrasts. "I just really wanted to make that album because I love pop music and I grew up with pop music. My first album was the first Spice Girls album and I loved it! Pop music has always been close to my heart and that's what I wanted to make. This time, I didn't feel like that."
The album feels a lot more natural, and Sundfør agrees. "I wanted to make something more intuitive," she admits. "Making pop music – for me, maybe not for other people – is really draining. I got tired of the synthetic arrangements and the compositions of pop music. It's the best feeling in the world when you manage to make a pop song that you're happy with…but it takes a lot of energy to get there. It's a challenging mental practice and there's a lot of factors which have to be there. You have to make something familiar, but also something new. And that's kind of contradictory, it's complete opposites in one piece of work. It's a good brain workout!"
"I got tired of the synthetic arrangements and the compositions of pop music. It's the best feeling in the world when you manage to make a pop song that you're happy with…but it takes a lot of energy to get there."
While Sundfør won the Spellemanprisen (Norway's version of the Grammy Awards) for best producer for Ten Love Songs, inspiring confidence in many other women to pursue their own path in electronic music and beyond, there's no doubt it took something out of the artist and while it remains a source of pride I note a sense of regret. Does Sundfør see it a lesson learned in some ways? "Yes, it is! Definitely!" she exclaims in agreement. "Because it's a lot of responsibility – but I had to do it. The reason I did it was because I had a lot of ideas and how I wanted them produced and I knew I needed to do it myself, I was the one who knew how I wanted it to sound."
For Music For People In Trouble Sundfør has co-produced with Jørgen Træen, with whom she also worked with on third album The Silicone Veil. "I wanted somebody else to suggest the production and the arrangements," she explains, "and I didn't want to do it myself. I wanted Jørgen to do it. He mixed my four previous albums. He's brilliant and we have really good chemisty. I feel like we think the same about music, we have the same approach to it. He did brilliant work on this album and I'm really happy we did it together. It made it easier…and I'm quite social, I like being with people so it was nice to share it with someone else."
The nylon guitar sound seems to act like a red thread through the album, linking the songs together. It's an intimate sound, an instrument where you can't fail to hear fingers moving along the strings. Like some musicians before her, the choice was deliberate. "I wanted it to be nylon because I love the timbre of the nylon strings," says Sundfør. "It's much softer and I didn't want the coldness of the steel strings on it. Also, I'm a big fan of Nick Drake and he was a big inspiration when we recorded and produced the album. I asked Jørgen to try and create that sound with microphones; not just from a mixing perspective but actually from the recording perspective we were deliberately trying to make it sound like a Nick Drake recording. We wanted that warmth and I didn't want that much reverb on the vocals. Some of the songs don't have any reverb at all. I just wanted it to be dry and quite bare, basically."
The other instrument which draws attention is the pedal steel guitar, whose gentle twang turns some of the tracks towards country music. "I recorded the pedal steel with Greg Leisz [the veteran musician has played with Beck, Lucinda Williams and many more over the years] in Los Angeles. He's fantastic. When we recorded 'Reincarnation' I asked him to do it more country and he was like 'what? MORE country?' But I wanted that almost-corny sound to it. I love that. I love when you play pedal steel that way. I didn't want a tapestry of sound, I wanted it to be a melodic instrument. We deliberately went for that old country sound."
"It's hard to say why it ended up this way," continues Sundfør, "but I do think the lyrics and the themes, the things that I wanted to say…I felt they suited that kind of production and arrangement better than house, or whatever."
The things that Sundfør wanted to say spill out with refreshing honesty all across Music For People In Trouble. From calling herself a "bad storyteller" and an "insignificant birth" to calling out the dishonesty of the other person in a relationship with the withering "Freeloader / wisdom from the books / he never read" it seems like the Norwegian is getting a lot off her chest. "It's something that's important to me," she says of honesty, "but I also felt like I needed to say it. I feel like there are a lot of people out there who think these things but they don't talk about it."
Sundfør continues on this theme, but takes it global. "I think that's a shame because it's so important in society that we actually talk about what's going on, you know? We're hiding our worries and fears, and I wish they would come to the surface. Maybe some of the issues that we're struggling with – politically or whatever – might be easier to solve instead of just pushing things away."
"I'm just trying to express what that feels like to leave everything that you know."
While experiencing the plight of people in the Amazon and North Korea impacted on Sundfør, there was another dark incident which guided the album. "It was when all the boat refugees started coming to Europe, it made a huge impact on me," says the singer. "Especially that disgusting reaction from a lot of people…but [what they don't seem to understand is] they don't have any choice but to be here. They're so scared, so desperate that they're willing to drown to get away – and I think there was even a woman in Britain [noted racist troll Katie Hopkins] who called them cockroaches? This is the world we're in, this is happening and people are suffering so much. And there's just gonna be more!"
The seven-minute "The Sound of War" (the one track which nods to Sundfør's previous synth work) dominates Music For People In Trouble with its heaviness. A gloomy, heaving outro unsettles as Sundfør weaves a story of displacement and drones. "With climate change it's gonna be really hard for people to live in certain places in the world and there's gonna be great migrations," she says of the track. "I just thought, I'm just trying to express what that feels like…to leave everything that you know."
Sundfør continues: "Also I was trying to explain…I read this article on the BBC about how the sound of war has changed through history. For example – I thought this was really interesting – in the Vietnam War what we think of sound-wise is choppers, helicopters. But the reason for that is all those movies; Apocalypse Now, Platoon, Full Metal Jacket. There's been a lot of movies about Vietnam so film culture gives us associations of war."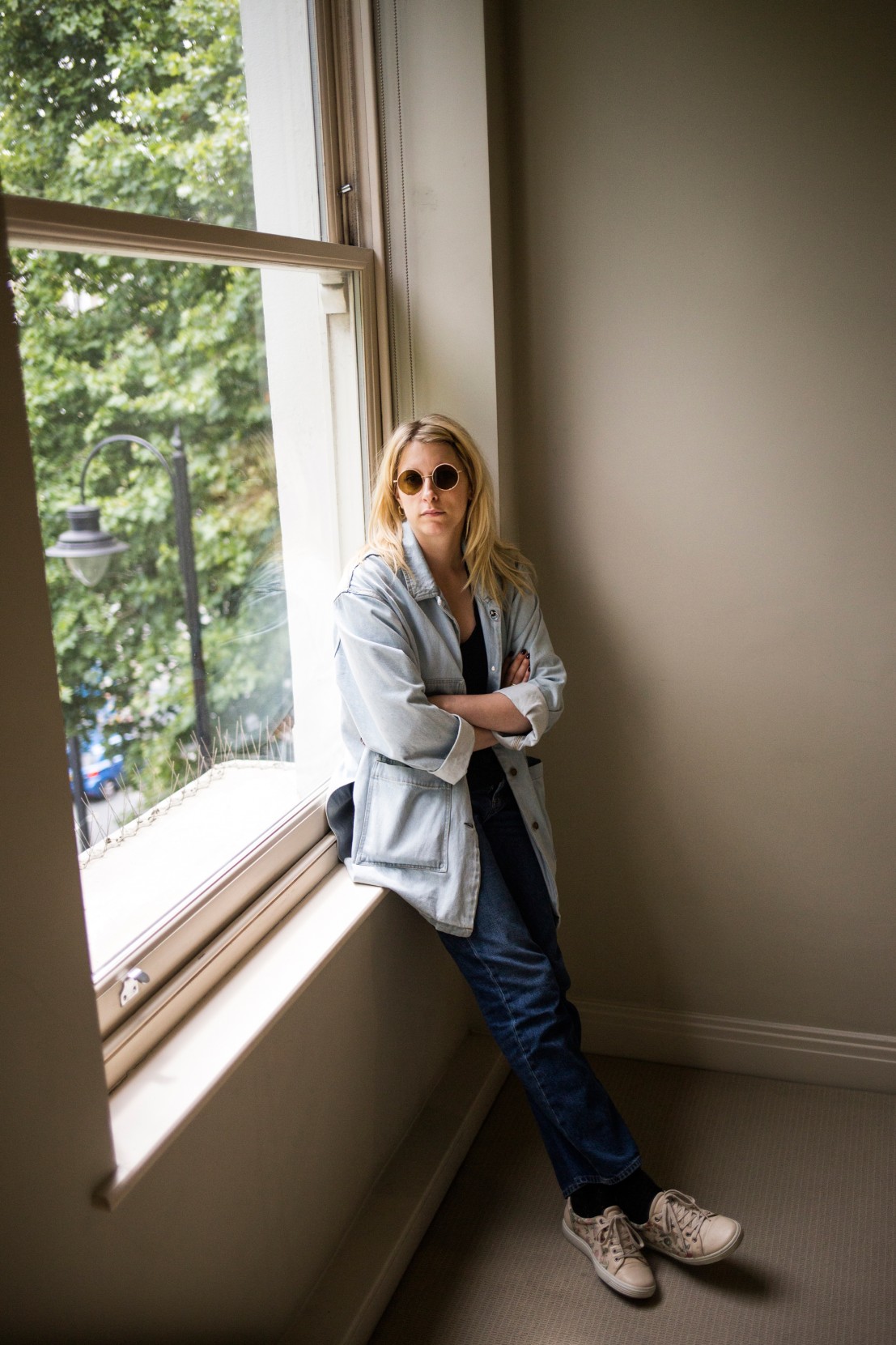 That droning outro was directly inspired by the BBC report on Gaza, where the noise is described locally as "Zananna" (literally, a "whining child"). "It talked about war today, the sound of war is drones," explains Sundfør. "I just thought that was so bizarre! It must be so terrifying, hearing this lazy bee, this bored bee…and that's the sound of war, this weird, unthreatening sound but at the same time terrifying. I was watching these drone videos on YouTube made by civilians – I think they were Palestinians – and I read one of them explaining that it was either a surveillance camera or a bomb! So they're just living in constant terror of not knowing whether or not this drone is gonna kill you…."
These are the people in trouble of the album's title. Not just people of the places Sundfør visited or mentioned, but everyone. We don't know when the next terror attack will be, when nuclear war will commence, whether the hate we see in Charlottesville will be defeated. We're all in trouble and we're living in the most uncertain times.
"Exactly!" agrees Sundfør, bringing our conversation to a close. "There's just a constant state of confusion and uncertainty about the future. I saw this amazing documentary called HyperNormalization [from filmmaker Adam Curtis] but it reminded me of Naomi Klein and her book The Shock Doctrine. It's sort of the same thing; we've come to a time where politicians are deliberately trying to shock and confuse people in order to go through with policies that people wouldn't necessarily want. It's a disgusting tactic but it's totally working! And it's creating a sense of chaos, and in the end it also creates a sense of hopelessness….you feel like you're losing control, and when the population loses control the politicians gain more power. I think it's really important not to fall for that."
Finally, Sundfør suggests what we can do to stop being people in trouble: "To be able to find a calmness in the storm," she says, firmly. "To be able to be sane and see through all the bullshit. I think that's actually the most important thing we can do in order to fight the people who are trying to fuck with us."
Music For People In Trouble is out 25 August via Bella Union.