She emerged in May 2016 with an elegant take on the Pixies "Hey" and followed it up with two stunning songs of her own, "Small Crimes" and "Keep On Calling". In the space of three songs she outlined her aesthetic - sparseness, deftly intricate guitar and vocal melodies and brilliantly observational lyrics.
Yanya cites Nina Simone, Jeff Buckley and Connan Mockasin amongst her influences yet the songs also evoke the classical minimalism of a composition like Erik Satie's Gymnopédies. They couple the power of pauses with carefully chosen notes, so it comes as no surprise that her musical education began in the world of classical music.
Check out the full list of artists we're tipping for big things in 2017.
She grew up in West London and her parents are both artists, coming from a multi-cultural heritage of Turkish, Irish and Bayan. Yanya started learning the piano at the age of six but at twelve realised a long held ambition to learn the guitar. Her Mother encouraged her to take up the cello at the same time, which Yanya persevered with for a few years, but the practical issues of carrying it, coupled with her emotional attachment to the guitar led her away from classical music. Significantly, she met two people who would have a major impact on her musical path and encouraged her to write songs, The Invisible's Dave Okumu and the composer Sorana Santos.
Inspired by her sister's CD collection, in her early and mid-teens Yanya developed a taste for skater-rock and indie bands but discovering a passion for Jazz was the eureka moment, the trigger for the type of expression she was looking for as a songwriter. After taking her A Levels Yanya got a scholarship, started performing her songs and now, as we start 2017, is one of the most exciting new talents around.
We meet in Kensington to talk about how Yanya got to this point and where she wants to get to. Time spent in her company reveals an artist who has a mixture of humility and steely self-belief and, as with her songs, she doesn't use ten words when three will do.
***
What sort of music was played at home when you were growing up?
"My mum liked Mozart, my dad played a lot of traditional Turkish music and there was my sisters' music. My Aunt's partner was a producer and had lots of records. It was quite a mix of things but not a constant, it wasn't quite absence... but that's why I liked it so much, every time I listened to music it felt exciting."
When did you realise you wanted to be a songwriter?
"In my last year at primary school I made a secret plan that this was what I wanted to do, 'I'm going to learn the guitar, I'm going to be in a band and I'm going to write songs.'"
What made you want to learn the guitar after six years of playing the piano?
"For the same reason everyone does, I thought it was cool and everyone who looks at you thinks 'They're cool!' I started playing guitar when I was twelve; I wanted to play it for ages. My sister got an acoustic from my grandad that I played and then my Uncle gave me one of his. I didn't buy one until I was eighteen, a really bad electric guitar for £60 on Gumtree."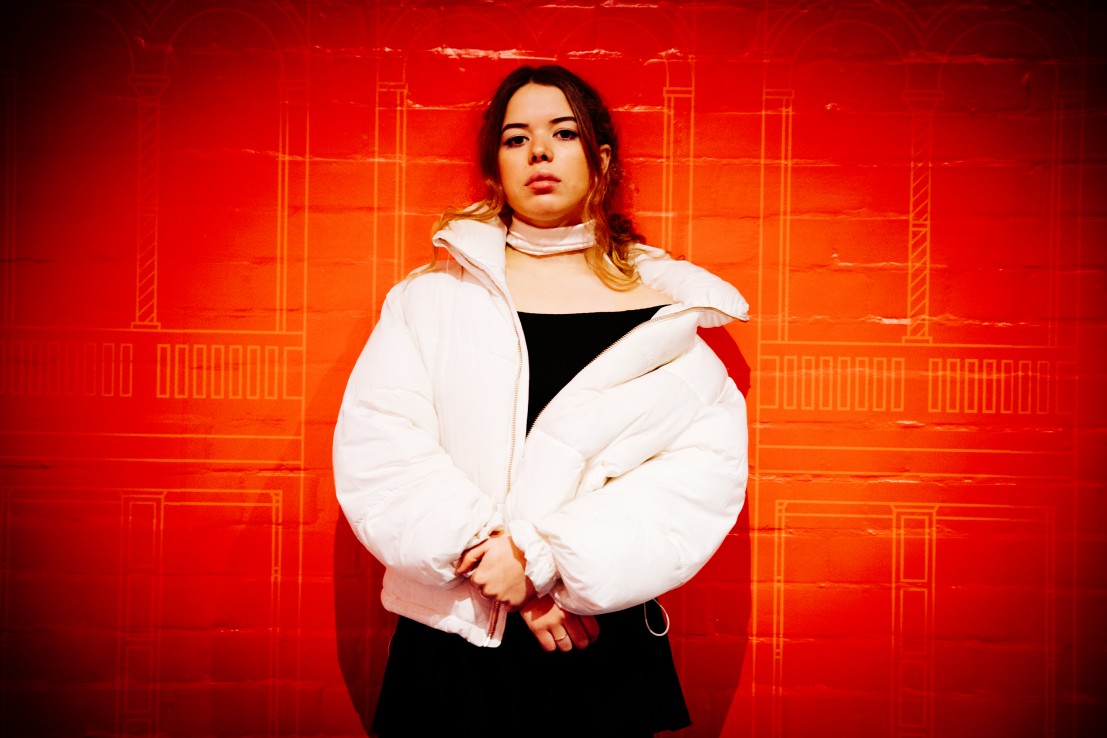 When did you write your first song?
"At eleven or twelve, it wasn't really a song; it was more lyrics and rhyming, I used to write songs every day before I went to bed. I liked the idea of writing a song, it was just trying to make sense of things, I wanted there to be a structure. I think the first song was called 'Misfit', I had two friends at school who were always arguing, so I wrote a song about being very annoyed with them!"
When did you start putting music and words together?
"Quite early on, I started going to a songwriting class on Saturdays, The Centre for Young Musicians and I had a really great teacher, Sorana Santos, who teaches at Oxford now. I'd just go away and write and then play it to her and she'd give me feedback. She said 'If this is what you want to do, you should definitely do it.'"
You're still in touch, what does she say about your music now?
"She said she's always liked it, but it must be weird having had a fifteen year old in class and now they're actually doing what they said they wanted to do."
Dave Okumu from The Invisible gave you some guitar lessons too...
"My first lessons with him were chords and we did songs in a band at school, like "Close To You" by The Cure. He said I should sing my own songs. Then I started getting into jazz records, Nina Simone and Chet Baker, his voice got better as he got older and into artists like Jeff Buckley. That's when I started being a solo artist, I realised I'd never really listened to any solo artists or to any female singers. So I listened to Amy Winehouse, I loved her first album."
How did you discover Jeff Buckley?
"'Hallelujah' had a big popular moment when it was on the X-Factor. Then I was on holiday staying at someone's house and they had a CD that I listened to all the time, his voice was angelic. "Everybody Here Wants You" (from the posthumously released Sketches for My Sweetheart the Drunk) was so different to how I thought it was going to be, you can hear one song from an artist and think all their music is going to be like that."
What was the first song you wrote that captured what you were looking for as a songwriter?
"Probably "Monsters Under The Bed". I wrote that when I was fifteen. My sister was making a documentary about mental illness and she wanted to use the song for it but she asked me to change the lyrics so it would apply to it more. I changed the lyrics when I was sixteen, when you're a teenager a year is a big difference. When I was doing my music A Level, I had to do a song and I thought 'I'll do that one.'"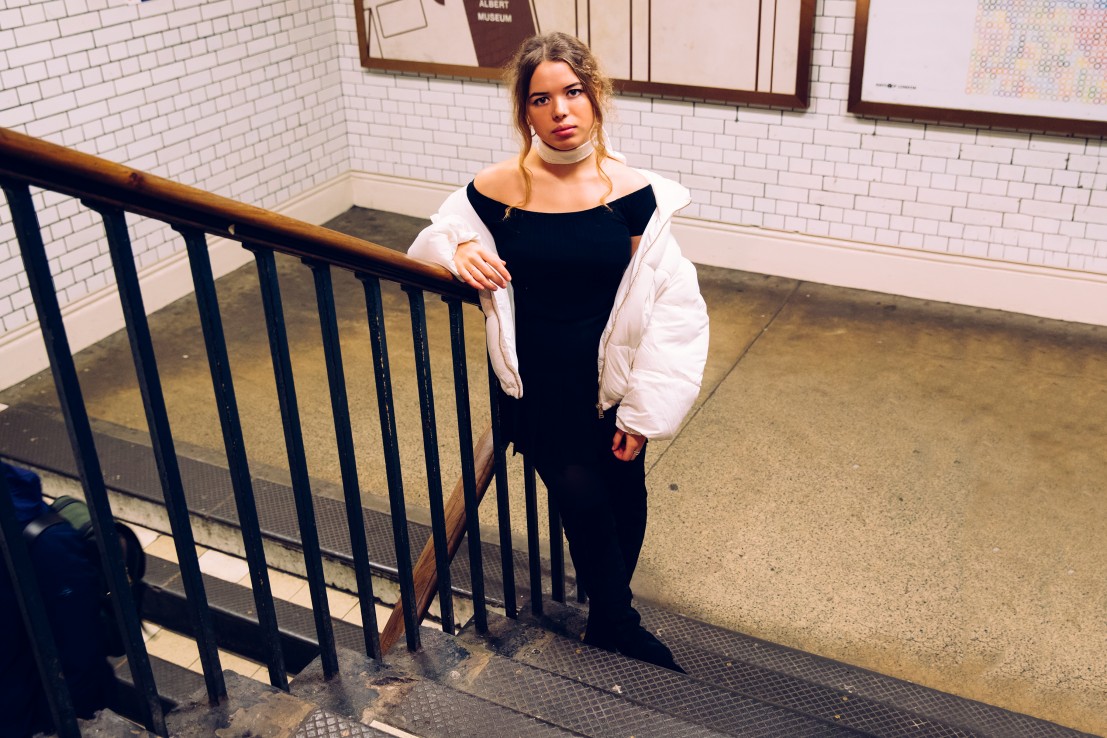 What did you do after school?
"I went to the British Academy of Music for a year. I wasn't sure if I wanted to go to University because I found music so inspiring, I knew it was what I wanted to do and I just wanted to get going. When I left school I started doing shows, just me and a guitar. My family came to the first one, the next day I went into work and I was still buzzing. Then I put a song called "Waves" online."
What's it like creating a SoundCloud page?
"It's fun and exciting, you'd be freaking out about it and then see it's only had one play! You think no one's going to listen to it."
How does it feel now that people are listening?
"That's the weird thing; people are actually for looking for it. There's so much music out there it feels strange, it seems impossible at certain points, especially when you're younger, that anyone is going to listen to it. It's like when you play a show, you're by yourself, there's a room full of people and if someone's listening I'm like 'Wow, someone's listening to me.'"
What's your approach to writing?
It normally starts on the guitar, I'll come up with a line and then I'll start singing or humming something, get a few words or the melody and I'll try and make sense of it from there. Then it's 'What will work with that'? I keep going through it, playing it again and again until I'm somewhere where I'm happy with it. I've noticed the best way for me is the more I get out there and then in the initial moment, the easier it is. If I only get out a few lines or a few words I have to try and sit down and write it, then it's a lot harder."
How would you describe your music?
"Quite sparse... minimalistic, I like the word minimalistic. I think it's quite moody as well, not moody as in angry, just that it has a mood, like a vibe that's not particularly sad or happy or depressing, you can't really dance to it. It's a weird thing trying to describe it and it's probably like that for most artists. It just sounds like your music, something you made."
The songs sound carefully measured, almost as if 'why use eight notes when two notes will work better'?
"I like the way it sounds, I've always appreciated music played in that way, because you can hear it. What I like about music is the nice lines, hooks and melodies and almost repetitive patterns. It was never about being really loud. I think because of the way I write music it needs to be like that in order for it to sound good, it wouldn't sound good if there was loads of noise in there. I'm creating what I like, it sounds nice when you can just hear the music and it's not being interrupted."
Even though the arrangements are restrained, the songs move into lots different places.
"I record bits onto my phone and then I come back to it, the choruses are quite detached in a way, they're almost like a new idea, it's normally two ideas weaved together. I don't think it's a normal way of writing a song but I've always thought about it like 'OK, now you need a new idea for the chorus,'"
What guitarists do you admire?
"Lianne La Havas, Anna Calvi, when you see her play she's amazing. I'd like to be as good as that but I never wanted to be the best guitar player in the world, playing amazing solos or anything like that. Because I'm a singer so many people don't realise I play the guitar and they're like 'is that you playing the guitar as well?' and I say 'I'm not just a singer. I'm a guitarist, a songwriter and a musician', they don't put the two things together. It's a horrible that people would think I got someone else to play guitar on my track."
What do you think about the ridiculous myth that the guitar is a man's instrument?
"Women have always played instruments, it's like everything - it's amazing when a woman does anything other than have kids or wears dresses or looks really nice. The thing I've noticed is that people have said I'm like a female version of this or that, they don't say that men are a male version of this or that. I'm just me; I'm not a male version of something. People have always been like that, I remember at school when I started playing guitar people would say 'Oh, you're quite good for a girl' and now the sound guys at venues, most of them are really lovely but they say things like "You're actually really good", or "Keep going!" I know they mean it in the best way, but..."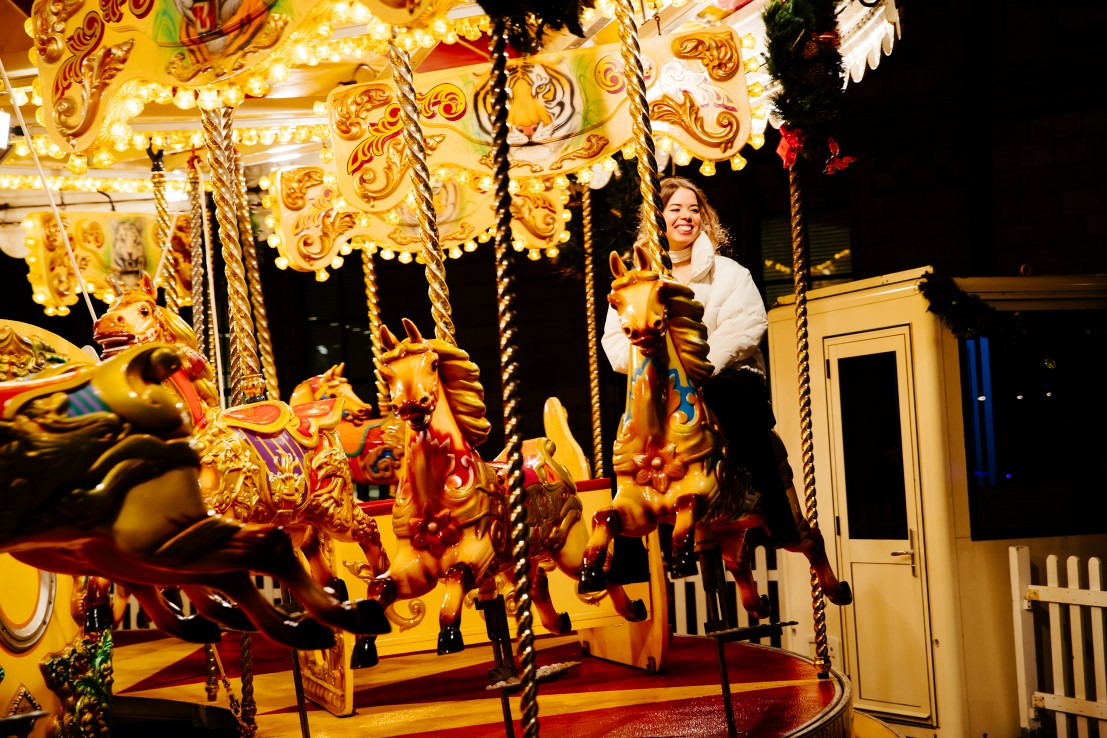 Are the visual side of things important to you?
"Definitely, I really like drawing and I made the artwork for the record sleeve. I wouldn't not want to be involved in the videos, it's another way to explain the songs and another avenue to go down and you can do something different to what the song is about."
What are your plans for 2017?
"I've got two more EPs coming with three or four songs on each. I'm playing in Istanbul, which will be really cool, France, a festival in Leeds, and then hopefully more shows and festivals."
What songs can we look forward to hearing?
"Hopefully a song called "The Florist" should definitely be on the next EP. It's about fear, when you really want to see someone but you know that because you want to see them that much it's not right, it's not going to work out. It's like when you know something is going to end and you're scared of it ending, but you're holding onto it."