"I'm not fucking kidding you!" yells Imbruglia into her laptop screen. She's talking about new single "Build It Better", an upbeat and hopeful hit of sunshine pop that's title is a touch too close to the Tory's post-pandemic sloganeering. "I changed the lyric, it was something about when it all burns down, right? And then Australia had the bush fires, so I'm like, I'll change it. So I got rid of fires, and then fucking Boris! I was like, seriously?!"
The lead single from her new record, Firebird, it's almost a mission statement, a summary of her past trials and tribulations all rolled into a new, comfortable perspective. "When I was younger I was more ambitious. I don't have that ambition anymore," she smiles. "I'm about being happy, I'm about functioning. I'm grateful to have a job. I love singing. I keep things really simple. I think getting to a place where it's less about an outcome has just helped save my life. It's helped me be a happier person."
Now based in Oxford where she moved to raise her young son, it's a far cry from Australia's sun-kissed beaches. Imbruglia grew up between Sydney and the Gold Coast, her fierce youthful ambition something she still struggles to explain. "My parents were not stage school parents at all, kind of the opposite," she says. "Kinda like, 'Life can be disappointing, calm down, don't have too big expectations.' And I was like, 'No I want to be a star!' I don't know where that came from."
One of four sisters, it's fair to say a little sibling rivalry helped fuel her fire. Her youngest sister Laura, a notable name in Australian music, still bears an influence to this day. "She was always very opinionated, musically. She's like, 'You can't listen to that.' I'm like, 'Why?' She's like, 'Coz they're shit,'" she laughs. "She's just really invested and lives and breathes music, maybe in a way that I don't. I've always looked up to her, to be honest."
Imbruglia's formative music tastes were honed through the car stereo. "My dad was a massive Carpenters fan. On any road trip the whole family would be singing Carpenters songs and I think she's probably the first vocalist I was actually trying to emulate and mimic. I remember studying her voice," she smiles. "The Mammas & the Pappas, The Beatles, The Carpenters, and then it was Michael Jackson, Whitney Houston... that's when the home concerts started. So my performing career started singing into a hairbrush."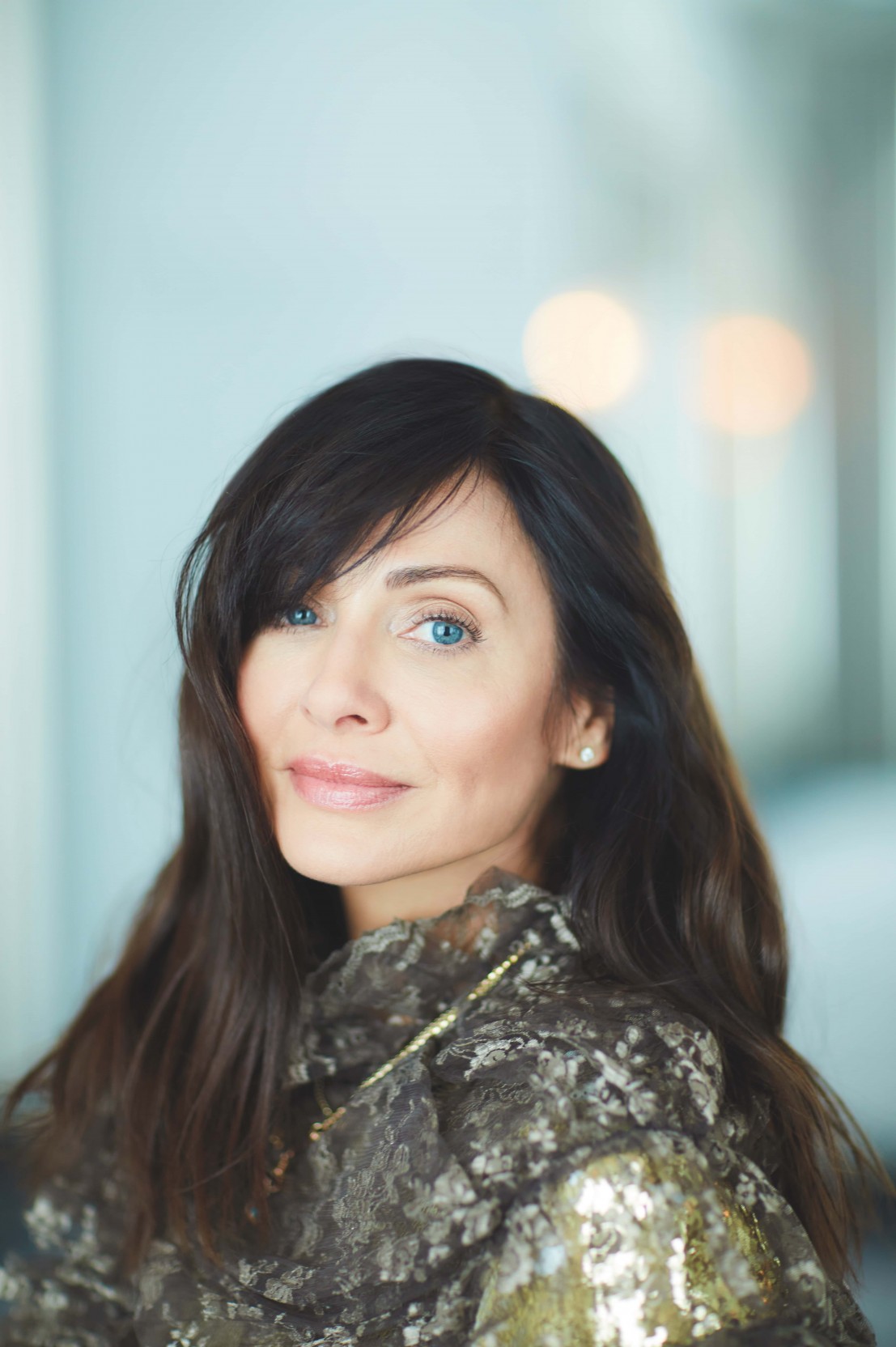 While Imbruglia had a love for music and performing, it was dance that really captured her heart, starting with Scottish dancing lessons from the age of three. "Really, I was on stage from five," she says. "I think that's really the training for my career. I still get really bad stage fright, but I've just got coping mechanisms that have been there from very young."
She studied dance for sixteen years, fuelled with blinkered drive and determination. However, when she realised she wasn't good enough to be a prima ballerina, she decided to broaden her horizons and become an all-rounder, performing in shopping centre talent shows across the Gold Coast. "There's gotta be so much footage of me out there that would be very embarrassing," she cringes.
After moving back to Sydney she studied at The McDonald College, a school specialising in the creative and performing arts. Spurred on by jealousy for her fellow students who were cutting it as working actors, she got the train into town to find herself an agent. Imbruglia began working as an extra, lurking in the background of shows like Home & Away, before quitting school to focus on auditions. Within six months she'd landed a guest appearance on Neighbours, which quickly turned into a full time part. "It's very jammy. I just got lucky, I guess," she grins.
Imbruglia spent two years on the soap at a time when it was essential viewing in the UK. Following in the footsteps of the likes of Kylie and Jason, she left acting and moved to London to pursue a career in music. However, what may have seemed like an obvious path to some was fraught with insecurity for the young performer. "It was that thing of, I'm not credible before I've even started, I'm going to be a laughing stock because I'm doing it from a soap," she explains. "For me, that was a concern. That no one's gonna take me seriously."
"My gift is communication - how I make the emotion land and make you feel something, and that's valid... I'm OK with that."
In 1997 she released "Torn", a powerful and emotive gut-punch of a single that catapulted her into the spotlight. Its now iconic video showed her breaking down against the backdrop of a set which was constantly in flux. "I remember doing that video, I was sitting on the couch going, 'Oh my god, I haven't thought about how I'm going to perform the song, what I'm going to do?'" she recalls. "I was like, 'Whatever you do, don't dance like a trained dancer. Just be uncoordinated. I kind of just had my fists up ready to fight and then I just remember trying not to look like a dancer in the video. Which is why my arms are flailing around."
Even the admittedly ambitious Imbruglia couldn't have predicted what would happen next. "I was like, people are going to throw things at me on stage, and it's going to be really hard and then maybe in five years time there'll be this song that I write and you know... I really thought that. I just really thought people were going to mock me," she says, shaking her head. "And then of course, we all know what happened. So then it's like, woah. Then I wanted everyone to calm down because I had this pending second album I was gonna have to do, and the pressure of that success, which came later."
Originally performed by the American rock group Ednaswap, the fact that "Torn" was a cover is something that still causes friction for Imbruglia. "I went through this whole thing about how I didn't write 'Torn' because of Chris Evans, because I didn't date him," she sighs. "He had me on saying I was great and everything, and then I didn't date him, and then he said, she's a liar, she's fake, she didn't write 'Torn'. So that was that first wave of it. Everyone had forgotten about it, and then this guy in America does a meme that says something like, 'The expression on your face when you find out Natalie Imbruglia didn't sing "Torn".' And then this whole next generation... I was like, 'Oh for fucks sake! Like, OK! I didn't write 'Torn!''"
For Imbruglia, there's an art to performing and choosing the perfect song to cover. Across her four previous albums she's always included covers, while 2015's Male was all reimagined material. "It's not as easy as you think, to find a song that is not your story, that I can express in that way," she explains. "My gift is communication, how I make the emotion land and make you feel something, and that's valid. I know what my gift is, and I'm OK with that."
Her relationship with the music industry is one that's endured greater highs and lows than most. The follow up to her debut album, 2001's While Lilies Island, was met with mixed reviews and underachieved on sales, despite featuring the hit "Wrong Impression". "My second album got absolutely panned when it was released. But people come up to me and say that album saved my life," she explains. "For me, the validation that I got years later made it so worthwhile because I put my heart and soul into that record."
Imbruglia originally planned to self-release her fourth album, 2009's Come To Life, before the album was picked up for release by Island Records. However, things didn't go as planned. "They dropped me before they released it," she sighs. "It only got released in Australia and New Zealand. Sometimes in life, whatever you do, it's like swimming upstream. I think I've just been through a lot, I think the industry wore me down."
The trauma of not only being dropped, but having her hard work shelved, forced Imbruglia out of music. "I kind of had a bit of a breakdown and thought, I'm not supposed to be doing this, the universe is trying to tell me something, and so I quit," she says. She flew back to Australia and worked as a judge on The X Factor before moving to LA to study acting for two years. She starred in three movies and made her UK stage debut in 2014 in a production of Things We Do For Love.
However, she couldn't completely break free from the music industry. After a chance encounter in a coffee shop, she was drawn back into conversations with managers, eventually signing with Sony Masterworks, a traditionally classical label and odd choice for a contemporary pop singer. "I wish you could have been in the room when the head of the label was saying, we only work with real artists, made me pitch myself to him, and then made me do a cover's album," she sighs. "There's a lot of politics behind the scenes that goes on."
"You have to be built of strong stuff to do this job, but it also requires you to be fragile."
She released Male in 2015, a record of reimagined material, all penned by men. Imbruglia's choice of artists was wide-ranging and her take on the songs offered intricate reflections of their originals. She covered the likes of Cat Stevens, Tom Petty, Iron & Wine and Death Cab For Cutie, even dueting with Julien Casablancas on a version of Daft Punk's "Instant Crush".
However, being knocked back from releasing her own material yet again had serious implications for Imbruglia's creativity. While touring the record was a rewarding experience, putting her back in touch with her fans, the overall experience only heightened the writer's block from which she was already suffering. "I had writing sessions where I sat there not able to sing a note, just couldn't move, just paralysed with fear," she says.
The breakthrough came during a trip to Nashville in 2018 where Imrbuglia spent ten days trying to find her voice. "There were a lot of tears. There were some really bad songs," she says. "It was partly because in finding my feet and overcoming my writer's block I had to learn. It's also about going, I would never say that. That's not how I would express myself. You're getting your confidence back."
The turning point came during a session with Caroline Watkins where they penned "When You Love Too Much", a striking ballad which features on Imbruglia's new album Firebird. It opened the floodgates, broke her writer's block, and brought her back to the process and catharsis of creating. "I have to work with people, musically, that can keep feeding me and I walk around in a circle with a dictaphone in my hand. I can't sit," she laughs. "A lot of it's about being comfortable and chatting and getting that person inside my head. Because they've got to write through my vision of the world. They've got to know secrets and what's going on, because a lot of it is deeply personal and so they have to understand my perspective on whatever I've lived through to help me express myself."
For Imbruglia, everything that came before began to take on new meaning, and she approached writing sessions with openness and vulnerability. "You have to be built of strong stuff to do this job, but it also requires you to be fragile, which is what Firebird really represents for me," she explains. "This album is just the most raw and exposed I've been, and it flowed. It's funny because all that stuff that I went through, when I made this album, I didn't feel like I was swimming upstream. Once I got over the writer's block I was just in flow."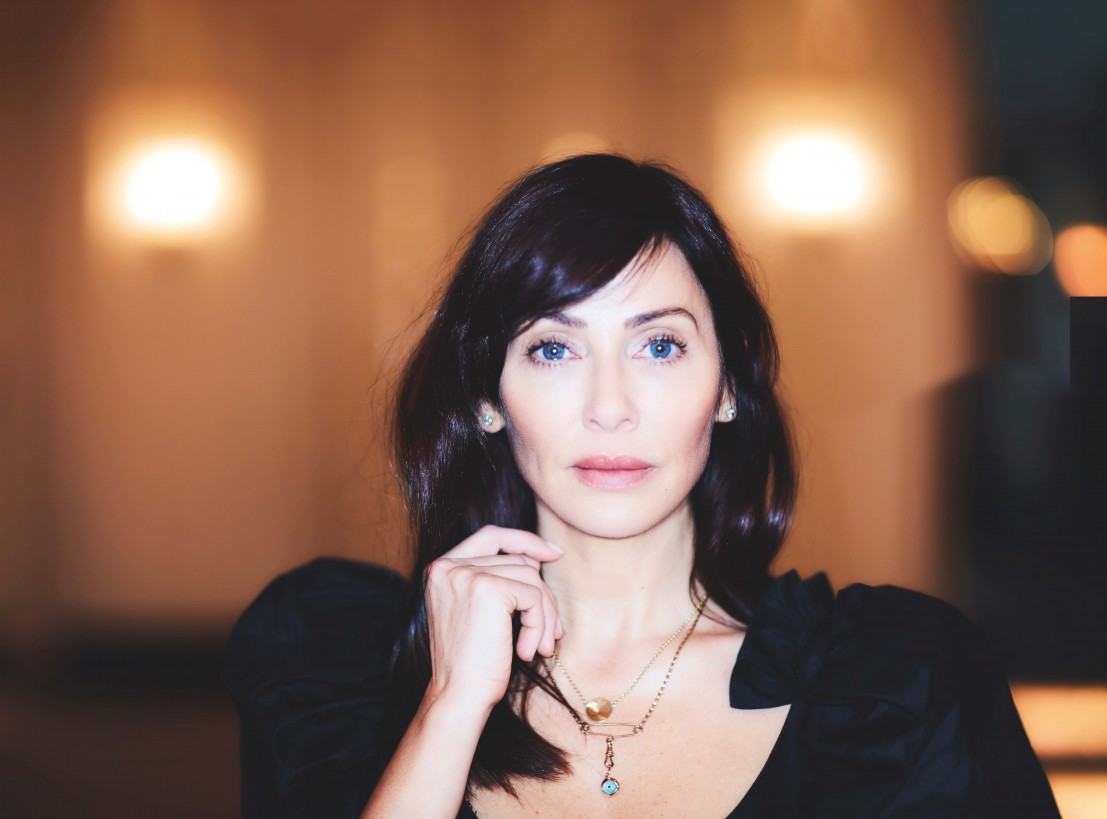 On Firebird, Imbruglia is in control. Her vocals sit up front, present from the press of play. Across the record she's weaving narratives, guiding you through with warmth and personality. Kicking off the album, "Build it Better" is an instant earworm and sets the tone for a collection of songs that seem purpose built to loop in your head for days on end. "Nothing Missing" is an empowering rush of melody replete with soaring sentiment as Imbruglia softens proceedings, allowing the songs their own space to build and grow.
Across the record, choruses explode and the musicianship has an intricately live feel, full of organic and textured sounds. On "On My Way", Imbruglia channels the stylistic flair and optimism of a 70s road trip anthem, while "Maybe It's Great" has a sunshine plastic 80s vibe. Collaborating on the track with Albert Hammond Jr., he certainly brings more than a lick of The Strokes' current aesthetic. Title track "Firebird" is rich in storytelling, emotion and flawless delivery. The production is shimmering and light, delivered with a Disney kiss as pain is spun into positivity.
The list of collaborators and musicians who worked on Firebird reflects Imbruglia's eclecticism and charisma. One of her key partners is Romeo Stodart of The Magic Numbers who she met on a writing session and connected with instantly. Together, they penned the album's title track. "We just had a real connection," she smiles. "There's a gentleness to him. He's so lovely and he holds space. Everyone I worked with on this album was able to do that. I'm really grateful to get to work with people that can put themselves aside and do it that way."
For "This Is Great", Imbruglia linked with Hammond Jr. and The Strokes' longtime producer Gus Oberg, meeting up over Christmas 2018 at the stunning Rockinghorse Studios in Byron Bay. "Gus is brilliant, and Albert... his guitar is like having a third vocalist in the room," she grins. "I was pregnant and they didn't know, like early doors pregnancy then. It was hard to keep it to myself because I'm such an open book, but it was just really early doors, but they were laughing when I told them later. It was just a really chilled, beautiful setting and they just let me do my thing."
Imbruglia co-produced the record with London duo MyRiot, Tim Bran and Roy Kerr. They met in a writing session and rekindled an old friendship. "I used to hang out with Tim in Portobello about twenty-five years ago or something crazy, we were tight," she laughs. "I just remember living in Bravington Road with one of my best friends and she introduced me to that lot. And he was in Dreadzone, so we used to go to gigs, and Chris, his brother, used to do the visuals for my tour. So there was a history there and I was a massive fan of the work that they'd done. It was my first co-production and the personality of the people was important. They were just really amazing and listened to what I wanted to do, but everybody brought their ideas to the table."
"I'm like a soldier, but I'm really fragile. And it's those two things, finding how they sit together well. I think I've learnt it's just about letting things fall apart."
Most of the record was written pre-pandemic and during Imbruglia's pregnancy. After the birth of her son she took a little time out, before connecting back with her team to dig into the album sessions. And then lockdown kicked in. With MyRiot based in London and Imbruglia holed up in Oxford they had to get creative. She borrowed a friend's barn space and set up shutters covered in blankets to act as a vocal booth, covering the floor in rugs to try to deaden the sound.
"I'm not very techy, so Tim and Roy would be sending me things to buy on Amazon Prime and then showing me how to plug them in," she laughs. "I bought this beautiful microphone and literally did it in this barn room. It was so makeshift. So, the session was being recorded here, and then Tim would take over the laptop and send it to himself."
As well as the sense of accomplishment which comes from adapting and working together to overcome the complexities of the past year and a half, there's also a sense of pride for Imbruglia in being able to own her emotions and speak with authenticity. "Instead of trying to sit on top of those feelings, it's allowing that fragility to be there, that's where the strength really lies," she says. "It's not about putting on a brave face. I think it's something that I've struggled with my whole life. I'm like a soldier, but I'm really fragile. And it's those two things, finding how they sit together well. I think I've learnt it's just about letting things fall apart."
After years of struggling in silence, of navigating the dark waters of the music industry and swimming upstream, Firebird feels like a moment of triumph. "This is the best work I've done, I'm really proud of this album," she smiles. "I can look back now and know that I couldn't have expressed myself in this way if every single bad thing before it didn't lead to another thing. It's all a gift. It's just making sure that when you're in those challenging times, you can have the forethought to say, I've been here before and something really good happened, instead of seeing something as just a disaster. That has been my experience, but I've had to do a lot of soul-searching and build back up my confidence and it's not an easy thing to do, it's really not."
Firebird is released on 24 September via BMG