That's because Adrianne and co would crouch in front of moving cars to pick up painted turtles, even worms, and save them from certain death. "Where I lived in Minnesotta it's built on this marshy land, every summer there'd be these crazy infestations of frogs, like thousands of frogs, whenever it rained, every two inches there would be earthworms, the place would just smell of earthworms, also there'd be painted turtles, just like hundreds of them. My friends and I had this crew where we'd save the turtles from getting run over, we'd even save worms [laughs]."
These animals were aliens in this land of 'manicured' gardens and 'perfectly paved houses' that made up Adrienne's Minnesotta suburb. On the edge of this clerical suburbs lay the woods where they emerged from, the existence of the woods there may have felt unwarranted, as if their wild spirit was impinging upon the still air the town planners sought to create. "There were these wild woods behind my house where I'd build forts. It just felt wild there, like a jungle, it was magical to me. Now if I go back there as an adult it's like 'wow this place felt so huge and so wild and so full of nature because I was focused on it', I guess."
It's that total absorption, that feeling that these woods are endless and the biggest place in the world right now, that Adrienne is trying to rediscover on Abysskiss, her third solo album. "When you're a kid everything is flowing and your channels are wide open and then slowly people name things for you and tell you what the definition of things are and slowly you just start decompartmentalising the world and at a certain point you can unlearn that and that's what I'm trying to do. I don't want to see a tree and just think 'that's a tree' I want to be more in touch with the essence of things and go beyond our own descriptions, so that 'abysskiss' is the peaceful gesture with my human body and my being, kissing the abyss is acknowledging that it's there without needing to know everything that's there. With unconditional love or acceptance, you can just kiss it, like you would a person whose full spirit you may not understand, that acceptance I think is one of the most powerful things we have."
That wonderment makes itself felt in every fibre of this record, 'Wave to the winding river/ it's a view of you/ for the long grass growing in silence/ there's an equal knowing inside us/' she sings on 'what can you say.' The absorption she felt us a child comes across mostly strongly though in her tales of horses, on title-track "Abysskiss" she remembers there every peaceful movement, 'in her mother's forstress/ she was brushing horses/ manes and tails flicking flies/' while on '10 miles' she eulogises about the contentment just feeding them can bring to her 'wake up on the farm/ slowly walk to the barn/ horse feed/ you take the yarn.'
Like the woods, the horses are real; examples of the nature that pushed everything else outside her vision, she could only see the woods, the earthworms, the horses. "My great aunt Beckie had horses in northern Minnesota. I kind of grew up with those, I'd see them when we visited my grandma Sonny. I'd ride them, she had a horse named Ingidar and a horse named Ginger. I also went to a horse camp when I was a kid a couple of times. Animals make their way into songs, animal spirits are pretty powerful, there's something so majestic about them."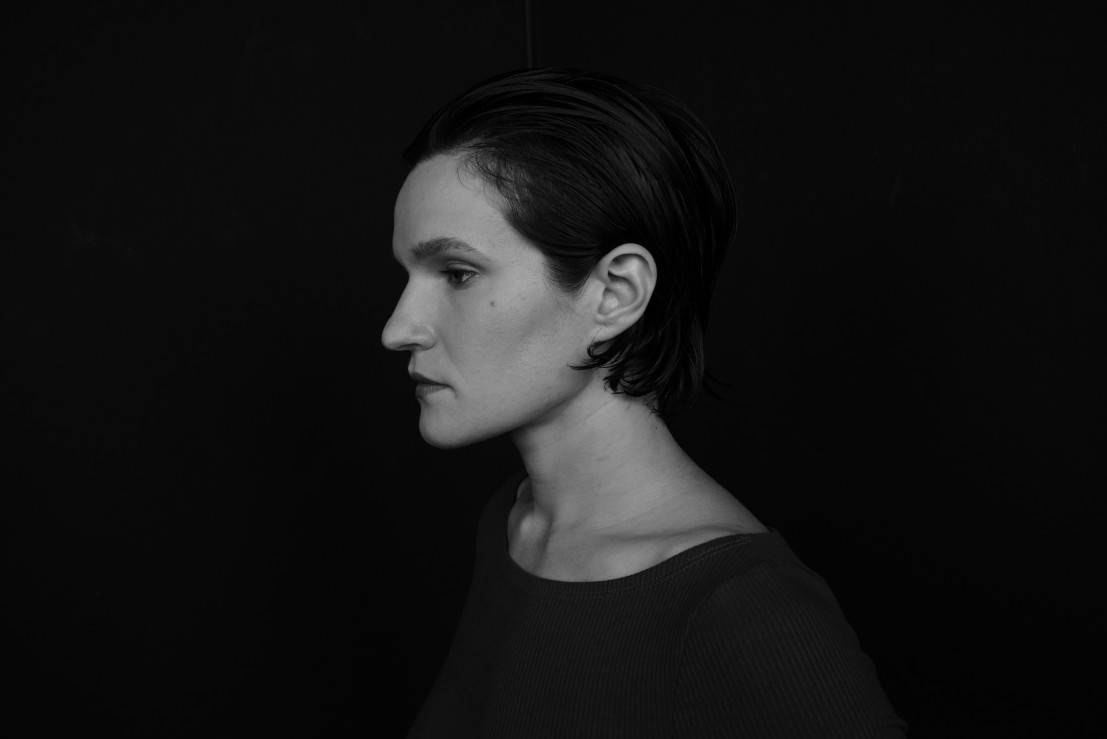 Nature isn't just horses flicking their tails or painted turtles arriving en masse, nature also has the power to take away the one thing that lets us observe and even destroy its beauty – life. Adrianne first experienced this while on the road with her Dad, "I have this very vivid memory of this tiny gooey thing that I got out of a machine, it was just me and my dad and this van we were living out of and I remember losing it, I was the only kid and I just remember crying so hard and feeling such loss, and feeling that that was my really friend." In 'Mythological Beauty' Adrianne explored so memorably her own near-death experience when at age five a railroad spike fell from a treehouse roof and lodged itself in her skull, "when I was 5 I had the head injury, I think a lot of stuff that happened in my early life pushed me into the realm of seeking. I remember consciously becoming aware of having this body, this life, and simultaneously of this other force."
At this time Adrianne was living in a "community created out of forming the same logic" around life and death; it was a cult. Despite her young age she wasn't comfortable with the thoughts of those around her, she didn't want to apply their logic to the things that appeared so mysterious to her. "I think a lot of stuff that happened in my early life pushed me into the realm of seeking. I remember consciously becoming aware of having this body, this life, and simultaneously of this other force. When I was six I remember praying, we would pray under these blankets. I remember having all these discussions with people around me, adults around me about this religion, god, love and eternity, all of this intense stuff. I remember when I was younger I'd always ask my mum 'am I in a dream?' and she'd be like 'no sweetie' and id pinch myself and be convinced I was in a dream. I really felt like this was a dream but in my mind I never grasped with the god side as a kid though I did grasp the idea of communicating with a higher power. I remember all these adults around me and talking about their 'sin' and analysing themselves all the time and I remember being left with this feeling of observing from a very young age, thinking 'what is this body?' 'What is this thing I'm travelling around in?'"
"There's so many forms of death; there's coming to terms with my own death and other people leaving my life. But it's to know what's actually leaving, not the love part because in some cases when someone passes away that becomes stronger."
This led Adrianne eventually to arrive upon a fatalistic acceptance of death. You can hear it in album opener 'Terminal Paradise,' 'See my death become a trail/ and the trail leads to a flower/ I will blossom in your sail/ every dreamed and waking hour/' Adrianne finds comfort in the knowledge that in life we observe the world and in death we become part of it - nutrients for the soil or possibly even food for the earthworms she saved as a kid. In Adrianne's mind though it isn't just our bodies that nature inherits but also our spirit. This helps her make peace with death and you can hear it on title track 'Abyskiss', 'Love never leaves/ love is the leaves in the sky/'
"There's so many forms of death; there's coming to terms with my own death and other people leaving my life. But it's to know what's actually leaving, not the love part because in some cases when someone passes away that becomes stronger. That was the line i nearly took out of the song because I was like 'is this too corny?' I kept it in simply because I knew it made me feel comforted. I was thinking about how leaves are shed in the autumn but what is that? Because they come back but when they die, you aren't like mourning this intense death you're just like 'oh they fall and then they come back,' so the way we think of leaves isn't individualised. It's so apparent in nature that like certain cells die but the core of the tree, the roots remain, eventually even the trees die but they then become homes for so many living things. Gosh it's just all so connected and everything in nature tells us that and there's so much comfort in that to me."
That shared connection between nature, our spirit and our bodies is infinitely interesting to Adrianne. On 'Womb' she sings 'seven wide years/and there's soil to til/ when you thread your fingers through I feel quite well/ we could be the riptide or the two mountains growing still/' In death she's certain we become part of nature but in life a conflict rages in her, 'are we part of it or just mere observers of it?' she wonders as she re-enters the abyss of the unknown. "We're all at once flesh and skin, we're part of the earth, we go back into the earth when we die and we're able to interact with the elements of earth like drinking water, we need all these things that the earth has, so that makes me feel like we're part of it, we must be in some way. But also we're something else that's able to observe all of this, so yeah it feels like being both. It's just so interesting because sometimes I think 'how can we part of this?' We must be like really alien to this planet, like we're destroying it. We have the ability to be observers but I don't feel like everyone observes from an outside perspective."
Earlier in the day I was listening to a podcast and a woman mentioned how her Dad died of lung cancer and everyone she tells asks 'did he smoke?' as if they want to apply logic to the situation. This prompts me to ask Adrianne how she feels OK not applying logic to the 'big questions' and how she can envelop herself in the unknowing. "Because logic is a human function. The reality we live with largely is unknowns, the only thing we know is that we're here and that we're going to die and everyone we love is going to die. We pretty much know that but what happens when we die? What fraction of eternity is this life? The big questions y'know. I feel comfortable resting in the mystery, resting in the unknown. I'm endlessly curious but more and more as I get older I feel more and more comfortable with the unknown. I wouldn't want to take the constructs of my mind, my mind and my humanness is so finite, so why try and grasp the infinite and the untangible in something so vast with our words and brains, to try and define it I think just diminishes it."]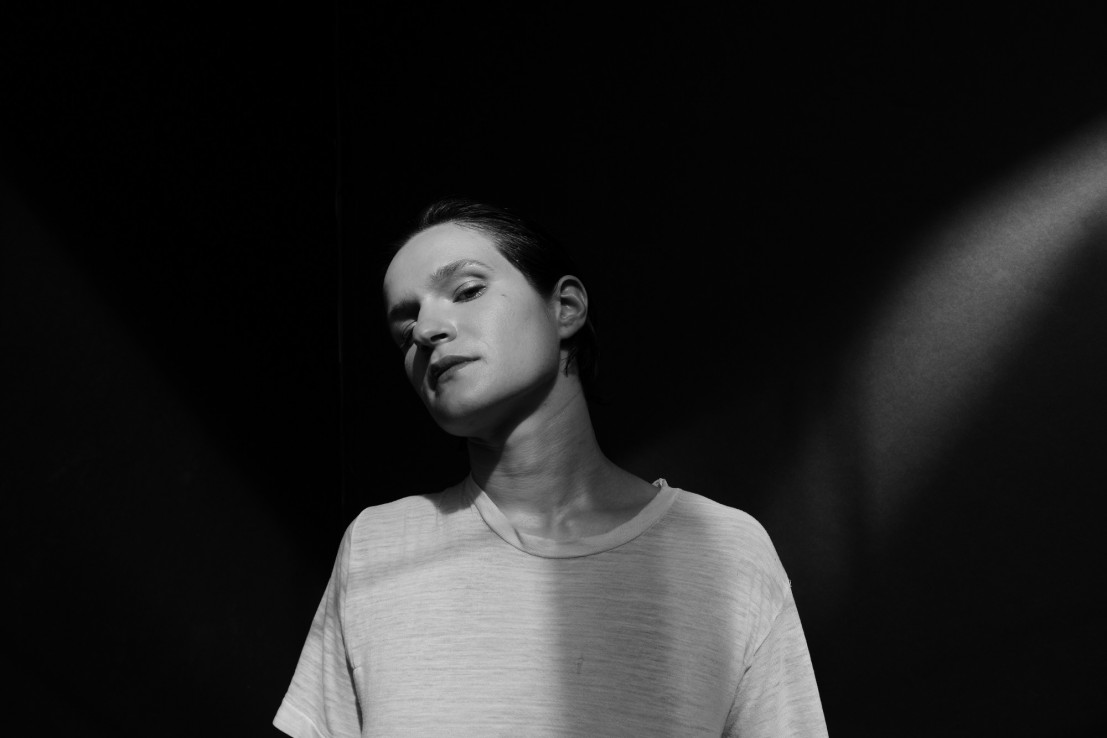 Adrianne is entranced with nature. She goes crazy for the usual nature spots, 'the boundary waters in Minnesota,' 'the redwood forests in California,' but she also thinks the streets of New York hold just as much beauty. Her Big Thief bandmate Buck Meek recently told a friend of mine that Adrianne had booked herself in for a week at Berlin's Michelberger hotel simply to roam the streets – in my mind's eye it's easy to imagine her finding the same beauty in the graffiti of the East Side Gallery as she does in the glacially-carved Landscape of the Boundary Waters. "The earth holds such beauty, some of the places, even the places that aren't that striking have their own quiet beauty and it's quite remarkable. I don't really have a favourite zone I think I can get pretty entranced by nature anywhere I'm able to pop out of myself for a second and observe even the smallest sprouts. Actually people ask that a lot because we do so much travelling and it kinds of all starts to blend together, we're just on this really lively planet, every corner has something."
You'd think that that Adrianne' touring obligations put her in the perfect position to explore nature. In the woods behind her house as a child she was able to absorb herself in nature but now she finds herself in the back of a van hurtling through the landscape she yearns for so dearly. For Adrianne it's traumatic. "We're travelling so quickly that it's heartbreaking. We just flew through the West Texas desert which is one of my favourite places on earth, I mean we flew through the entire South West in two days and that was beautiful to feel those mountains, deserts, colour and the dry air. We went through the petrified forests and when we got there my body was just like 'yeah you need to stay here for a couple of months' but we could only get out of the car for like 20 minutes at a time, we had to get to the next show, we just flew through and I got really emotional at that part of the trip. I felt really heavy about it because it's one thing to just see nature but it's another thing to become immersed in it and wrapped in it. If you go to the ocean it takes a few days to get with the rhythm of the ocean, same with the desert, my body is adjusting for a few days but it's so beautiful when that happens. It's really bittersweet to be travelling the world this way."
"Tthis record is like a tribute to the acoustic guitar, it's my first instrument something I feel really connected to and I'm excited to explore that world a little bit."
Adrianne is a self-defined traveller; four years is the longest she's ever lived anywhere and that was back when she was eight. However, even for her this constant touring is taking its toll. "I'm craving some home, some grounded place in general because we've been going for nearly four years now. It's the most I've ever felt it, I don't even know what that means, it could just be an anchor for a few years. I just think I need somewhere where I can sleep in the same bed for a while and cook. I haven't had my own space for a while, I've just always been on the go in hotels, air bnbs, hosted by people and in other people's spaces. I haven't had a door to close, I haven't had a space to set up my music stuff, where I can find uninterrupted quiet, uninterrupted alone time. The whole concept of having a place to go where you can just be there with no one coming in or out feels very romantic to me at the minute. I only know for the present, I could get there, and a few months go by and I feel like I gotta get the hell out of here [laughs]".
That doesn't look like it will happen anytime soon for Adrianne, Big Thief are currently playing a small string of shows and Adrianne herself embarks upon a Europe tour in the middle of January which is inevitably followed up with a tour through the US. I wondered why she wanted to tour this album but it's as if the thought of not doing never occurred to her. "That's true I could have not toured it, maybe I should reconsider [laughs]. I'm just excited because this record is like a tribute to the acoustic guitar, it's my first instrument something I feel really connected to and I'm excited to explore that world a little bit. Also, something different happens when I play on my own, naturally because Big Thief is a collection of these four beings who are all indispensable but when I'm playing by myself it's just so much quieter and softer. I'm excited to have a lot more guitars with me and float through the world by myself and see what that feels like."
Abysskiss is out now via Saddle Creek