Ever since the music he made for himself suddenly found a global audience, Tatum has pursued his unlikely new livelihood with real intensity - touring constantly, and recording his latest album across two continents.
His itchy feet should come as no surprise to anybody who's ever scratched beneath the surface of his work as Wild Nothing. That first record, Gemini, was composed entirely in his college dorm room at Virginia Tech, one of those albums that blows your mind as to what's possible with the right approach to ProTools. He melded his influences intelligently, producing the kind of hazy pop record that still sparkles with a touch of youthful vigour. You could hear what he was pining for in the sounds he was playing around with - one minute, on "Summer Holiday", he's rolling along the West Coast with the roof down and the Clubmasters on, and then the next - "Our Composition Book", for instance - he's strolling Manchester's rainy streets on the off-chance he might bump into Johnny Marr. Before Captured Tracks snapped him up, Tatum claimed he only uploaded his songs to the internet for the sake of it, and the lyrics on Gemini kind of give the game away; they do paint an accurate picture of the realities of emerging, blinking, into the harsh light of post-collegiate life, with possibilities and uncertainties swirling in vast quantities.
The success of that record presented some kind of clear path for Tatum, though - one that had him charging head-first into a career as a musician - and when he followed up with Nocturne in 2012, after touring Gemini extensively, it was quickly apparent that he hadn't shied away from the opportunities presented to him - he'd embraced them, and retooled his identity as Wild Nothing in the process. He moved to New York, went into a proper studio, struck up a creative relationship with his producer, brought in a sweeping string section and pushed himself into different territory on both sonic and thematic fronts - all when he'd already proved he could turn out sumptuous pop songs with just a laptop and his own ideas.
The old Annie Hall shark analogy springs to mind; last time I interviewed Tatum, whilst he was out in support of Noctuurne, was on the second day of Wild Nothing's most recent UK tour. He'd played in Liverpool the night before, and Tokyo two nights before that. Having been given a chance he'd never expected to be handed, he'd made sure he kept very tight hold of it, working constantly, playing shows incessantly, moving forward all the time for fear of everything beginning to wither if he didn't.
"...there was a lot of reflection...a lot of learning to cope with being content with normality again."
Which is why it's a little disarming to realise that his third full-length, Life of Pause, was born out of precisely that; his freewheeling existence on the road coming to a juddering halt when promotional duties for Nocturne finally wrapped. "It's been really interesting, and bizarre, sitting at home and watching everything unfold," he says. "We didn't plan anything around the record coming out, no shows or anything like that, so I've sort of fallen into this backseat mentality as it's come out. It's fitting, because a lot of the ideas for these songs came out of coming off the road after so much touring and going straight into what was really a very peaceful life in New York - as peaceful as anybody's life can be in New York, anyway - and, inevitably, there was a lot of reflection on where I'd been, and a lot of learning to cope with being content with normality again."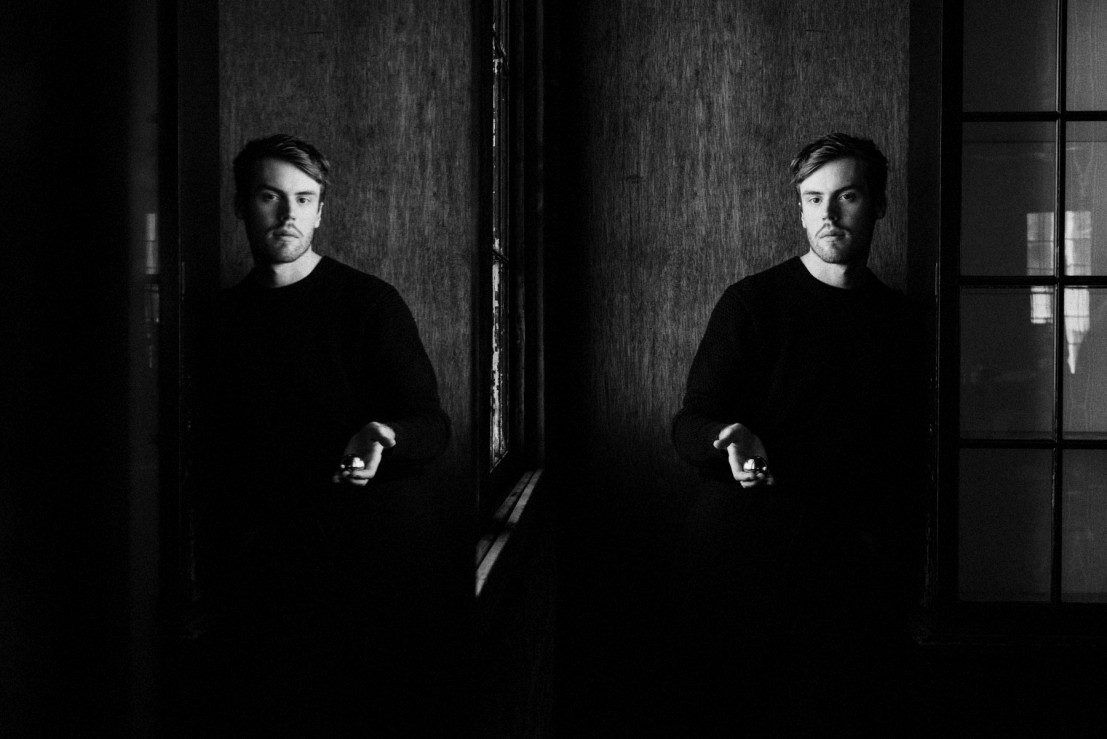 Tatum's speaking from Los Angeles; he's moved there permanently now, for personal reasons, but it's also where the bulk of Life of Pause was recorded. He toyed with the idea of staying put in New York, following the same routine that had served him well on Nocturne, but as before, shark-propulsion instinct kicked in. "It would have made so much sense to just do it in New York again," he explains, "but I was thinking about it, and it was like, it'd make too much sense. I could have walked to the studio every day, because it was in my neighbourhood. I would've been able to fall right back into working with Nicolas (Vernhes, producer), because things went so smoothly last time. The more I thought about how straightforward that would have been, the more I started to worry about complacency, and I knew that as soon as I had enough ideas that I felt good about, I was going to have to go somewhere else."
Once New York was in the rear-view mirror and LA was beginning to appear on the horizon, ideas for the sound of Life of Pause were beginning to formulate; Tatum knew he had to reinvent himself again, but only now was he starting to think about how. "I really had designs on making it this very American record, because you come out here, there's so much musical history - like, studio history, and you sort of sift through that and realise how all of the huge bands who worked here were really quintessentially American in the way they sounded. That was my big idea - that was the way I was leaning my thinking. And then, we got the opportunity to go to Stockholm, and all of that came crashing to the ground."
"I guess all of that started out of a very selfish desire to distance myself from what I'd done in the past."
Opportunity was knocking again, and Tatum was ready to answer again. "I had the ideas anyway. I had to have them before I went out to LA because, you know, who just books time in a studio and rolls in anymore? Nobody has that kind of money. So I had half of the record solidly demoed and the other half a little looser, and Thom (Monahan), the producer, had been talking to John Eriksson from Peter, Bjorn and John. He invited us to go out there and cut some stuff. We spent two and a half weeks out there, mainly tracking drums, and other little things, like the marimbas on "Reichpop"."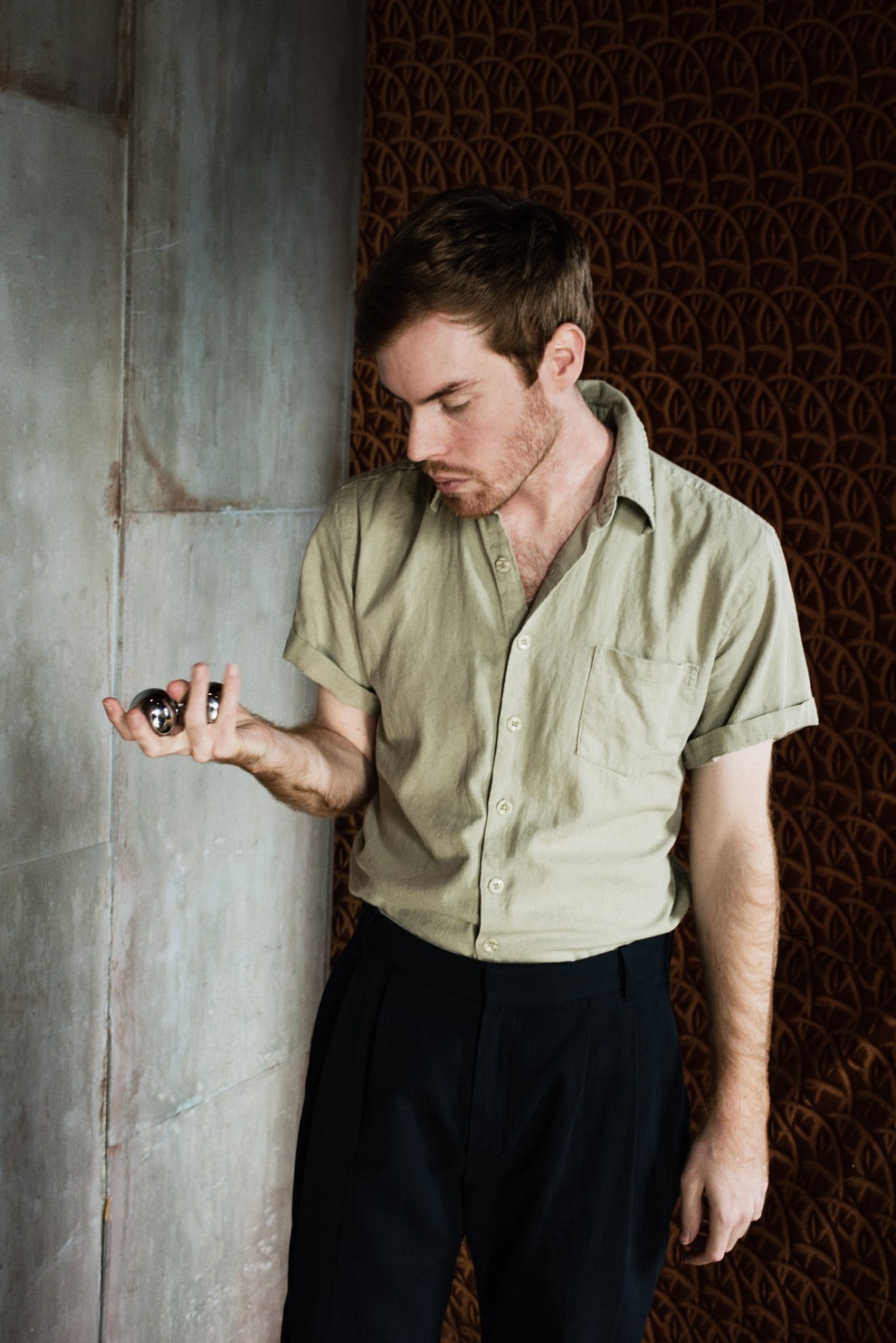 Best not to adjust your sets here, like I did when I first heard the opening strains of that song - there really are marimbas on this Wild Nothing record. There's saxophone, too - really bluesy saxophone - on the woozy "Whenever I". "A Woman's Wisdom" struts languidly, a testament to Tatum's new-found fascination with soul. The synths on "To Know You" ring out like an air-raid siren. The blissed-out "Alien" is all psychy and floaty, pinned down only by flashes of slick guitar. The brass rings out over the climax of the shape-shifting "TV Queen", too, even though the vocals and percussion owe a hefty debt to The Stone Roses. I could go on, but I'd be labouring the point, which is this - if Tatum was flirting with new instrumentation on Nocturne, he's settled down and started a family with it on Life of Pause. Nothing, by the sound of it, was off-limits.
"I guess all of that started out of a very selfish desire to distance myself from what I'd done in the past," he recalls. "The further along the record got, the further away I got from that feeling. Eventually, it started to gel, and I realised I was just doing what I wanted to do. That was when I knew that I'd made the right call in not trying to just make the same album again; I knew from the start I could've done that, but I also knew I had to do something - even if it was only something small - to remind myself that there's not a definite ceiling. I'm not saying I was shooting for the stars, or anything, but I needed to know there was room to breathe, that I can experiment and still be cool with it. My tastes were changing, and I was developing as a writer, and it felt natural. I was happy to roll with all of that."
"I thought that EP was great. A lot of people didn't."
In 2013, Tatum bookended the Nocturne-era with an EP, Empty Estate, that marked a real musical departure of its own; summery synth work and boisterous guitars sat alongside mechanised percussive turns and, in places, an approach that swapped dream-pop for drone-pop.
In retrospect, it looks like a real precursor to Life of Pause, in spirit of intent if not in terms of its execution. "I thought that EP was great. A lot of people didn't," he laughs. "You know, one of the things that happened as I was finally getting off the road around that time is that I was beginning to relate to the music I'd been playing night after night. When I put out Gemini and Nocturne, I felt far too close to them to be able to analyse them, and there was a lot of paranoia in me about that. Especially in terms of going from being a new band to putting out a second record, because that's when people really begin to form impressions about who you are, and what you're interested in, and what you're capable of."
"Knowing that really bogged me down, and I had a lot of self-doubt about the music that I was making, so Empty Estate was this total reactionary thing, just me throwing a lot of stuff against the wall. I think that was probably the start of the shift towards trying to do things differently, and play around with a lot of fresh ideas. What I did sloppily on that EP, I wanted to do in a much more concise manner on this new record. I wanted it to actually be a statement."
Lyrically, especially, there's an inevitable maturity - the wanderlust of his early work has given way to reflection, now that he's on the other side of some serious globetrotting. On top of that, though, there's less personal tension; the usual rumination on relationship remains, but the lack of confidence he alluded to earlier seems to have melted into comfort and serenity. "A lot of the words kind of came out of the weirdness of being in a situation where I was able to focus fully on just making music, and actually having time to pursue other things I was interested in. That was a strange thing to come to terms with. There's probably another common thread of learning to be content, as well; there's a lot of competition in music, and I torture myself constantly by comparing myself and my work to other people. I was always wondering whether what I was doing was the right thing, or if I was making the right statement. I felt happier once I stopped beating myself up about whether what I was doing was valid artistically, and that made its way into some of the songs."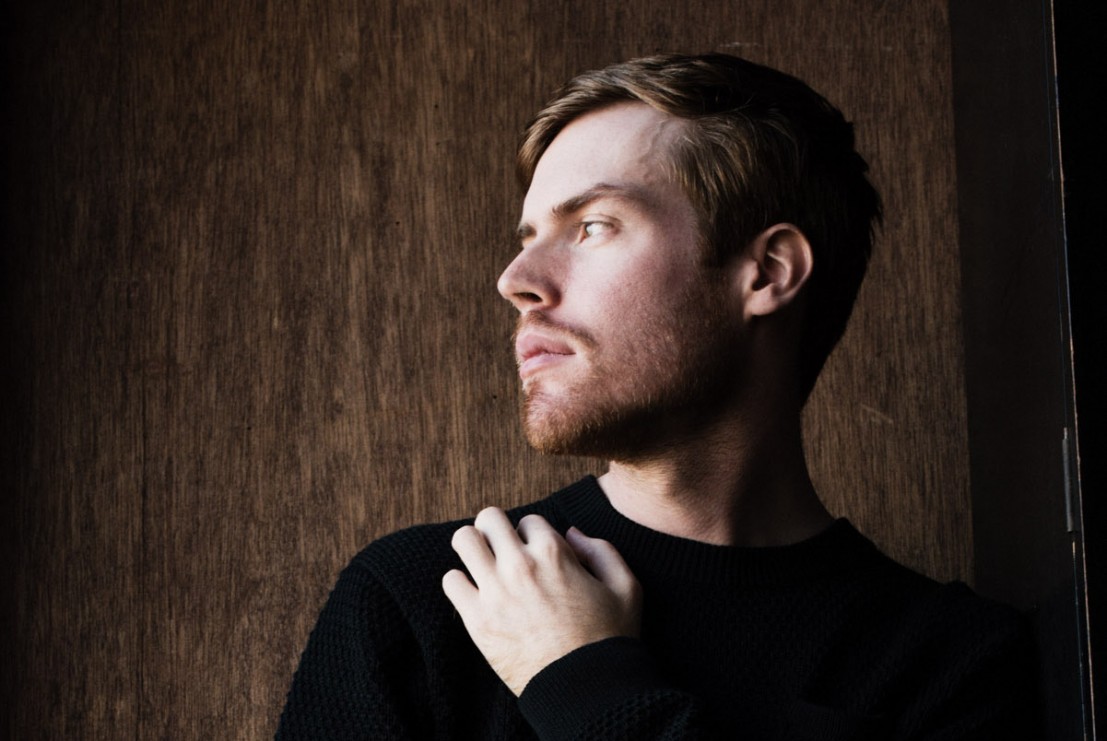 He admits, though, that his relationship to his own writing remains a complex one. "Lyrics are something that have always been complicated for me, because personally, it's not the thing I always look for as a listener. I'm much more concerned with the sounds and the instrumentation and the way things work together, and if I'm listening to lyrics that pique my interest, than it's kind of like a bonus. That said, I don't really care for people using songs to tell stories - I can appreciate it, but it doesn't really grab me. On this record, especially, I've heard people describe it as detached, or cold, and I get that, but I don't really view it that way myself. If anything, it's more like a step back in perspective; when I got back to New York, I had all this time to watch the world go by, and the songs became observational as a result."
"I'm gradually letting my guard down, and, creatively, that's very healthy."
Wild Nothing were still very much in the process of emerging from hibernation as the album came out - the band had yet to start rehearsing for extensive summer touring, with the individual members scattered across the U.S. - but Life of Pause has already had a profound effect on Tatum as a musician. It's refreshed his creative juices, and it's changed the way he works and writes. "Now that I'm looking back on it," he says, "I think the biggest thing is that I'm much more open to working with other people, and taking every opportunity I can. It's gone in increments, from me doing all of Gemini myself and not totally knowing what I was doing, to working with Nicolas on Nocturne, and then getting to this point where I felt confident enough to start roping more and more people in. It's not a case of, you know, getting somebody in to play sax, but also thinking, "I'd just do this myself if I could." Not anymore, anyway. In the future, I want to embrace calling in people to do things I could do anyway.  The older I get, the more valuable it seems to have that interplay between people. I'm gradually letting my guard down, and, creatively, that's very healthy."
Life of Pause is available now via Captured Tracks / Bella Union. Tatum plays five UK dates from 11 June.