Silhouetted in the afternoon sun, DAWN – aka Dawn Richard, songwriter, producer, designer, animator – is speaking with feverish passion, about a sea change she's witnessing in art today. "They've kept us stifled for a reason." She says. "Because our soul and intuition is so much larger. I feel like that about my culture, as a Black woman, too. We've had to always be more, y'know? For our families, for our culture, for our jobs... and I wanted to speak to that. I want us to live flagrantly, almost to the point where it makes motherfuckers extremely uncomfortable. Because we haven't had that walk in the sun yet."

Last night, I watched DAWN perform for fans at London's Jazz Cafe. Despite the distinctly left-field nature of her music – newest LP new breed takes a hammer to the conventions of disco, trap and electronica – live, she is pop personified. Dressed in a pink, metallic leather jacket and some matching, rhinestone-covered shorts, she was a blur of glitter and expertly thrown shapes, bathed in projections of her own image. And although DAWN threw herself full force into the show, she dripped the same polish and – to an extent – unavailability of divas like Mariah, sharing, too, that resonance with the queer community (there were reams of rainbow-sporting fanboys chucking themselves around in the front rows.)
This is what makes DAWN so intriguing. She radiates that Big Pop "star quality", whilst making boundary-pushing electronica and running her shit 100% independently. Today, squished into the busy upstairs terrace of the modest West London pub where she's staying, she is a picture of poise and togetherness, as she describes lugging her projector, costumes and suitcases around the UK. On her own, mostly on public transport. "I don't know many people who would endure the level of DIY that I go through daily." She admits. "It's just me. I'm funding it all, carrying it all, building it all...".
Her decision to hold tight to all the creative reigns has given her ultimate artistic freedom, she says, but admits she had to learn fast "how to apply your money without going broke or homeless. It's expensive to be an artist – labels spend millions on promotion, radio..." She sighs. "People don't give you a pass if you're indie. People don't say, 'I'm gonna fuck with you because you're trying'. So you have to figure out how to make that make sense for yourself. When you do succeed... I can't even articulate that reward. So... I truck on. That feeling, it's.... " A glassy-eyed pause. "I'm hella grateful."

If you know DAWN's history in the music industry, the image of her as her own road crew, stacked like a pack horse with her touring kit, might seem a little bizarre. 14 years ago, she became part of one of America's most visible girl groups – Danity Kane – who were launched into the charts after being assembled by P Diddy on his reality TV series Making the Band. As with so many so-called manufactured acts, the girls forfeited creative control for almost instantaneous success, becoming the first female group in Billboard history to debut their first two albums at the top of the charts. But it was a mould that DAWN never really settled into.

"They had an idea of what we should look like." She says. "We had girls with blonde hair, blue eyes. We had a Latino girl that was beautiful, petite. D Woods was a Black girl but she was curvaceous, she was culturally fitting. And I was a skinny Black girl with a blonde weave and a broad nose. I wasn't polished. I was from New Orleans. I thought I was cool but... it didn't resonate. So they hid me. They tucked me away."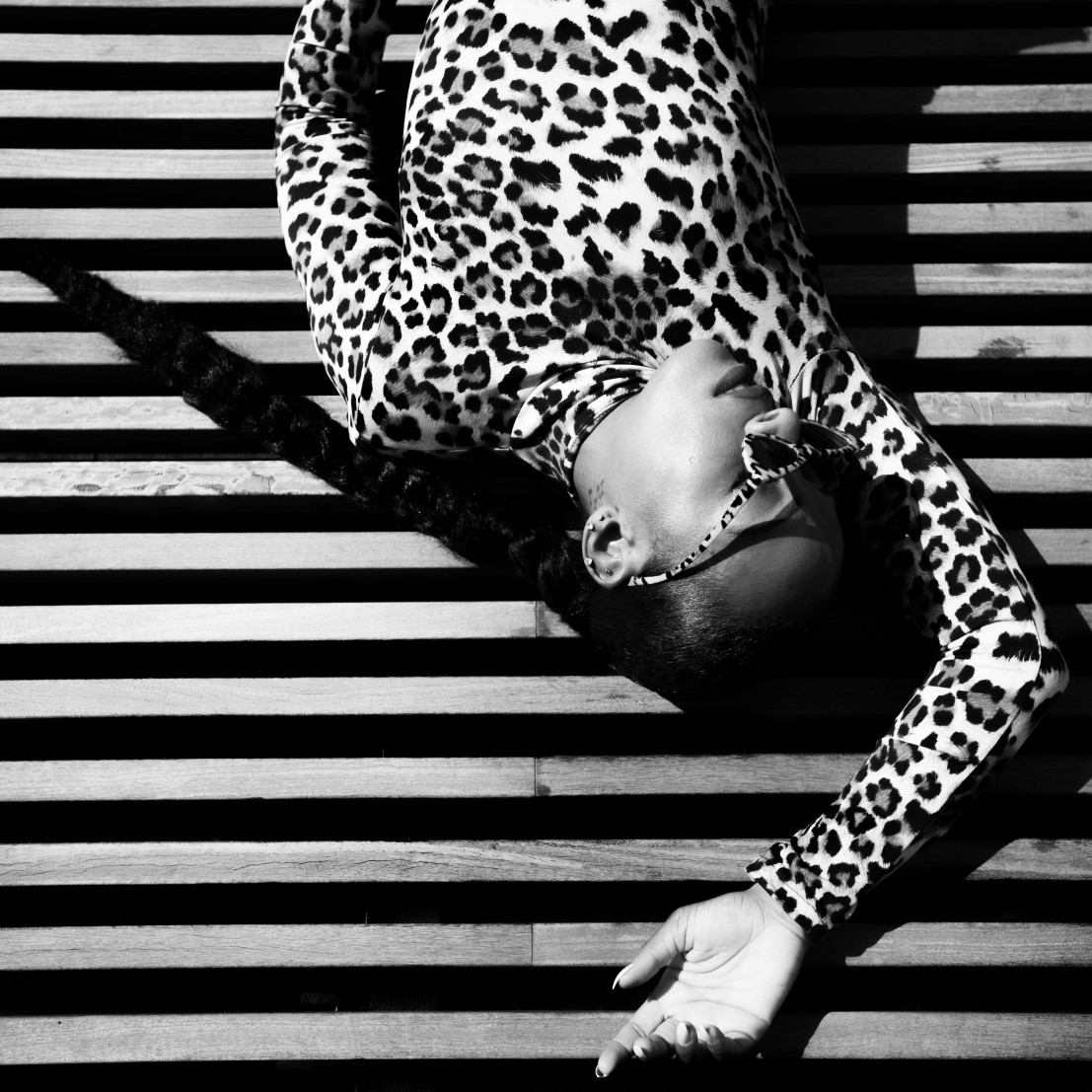 DAWN speaks about being sidelined with an almost business-like acceptance. The primary concern for her was her parents, watching from the wings, who saw her ushered out of the spotlight. "When I was first coming out in Danity Kane, I was the ugly one. I remember realising by the second album..." she says. "...that I was OK with being pushed away. I was OK with being not the visual aesthetic but the worker. When we got in the studio, I was told to sing. It didn't bother me none. But I could see the disappointment of my family. I could see the hurt in my mom's eyes. And so I decided to learn how to manoeuvrer on my own."
In 2013, DAWN decided to go her own way, in the form of solo album Goldenheart. The LP was designed to establish her as an artist in her own right, but its warped, cinematic take on electronica also constituted a kick against the more formulaic chart pop she'd perhaps never been that aligned with (as a teen, DAWN says she was exhausting tapes of "Björk, Bikini Kill, Bif Naked and Skunk Anansie"). Like so many girl group splits, the break-up of Danity Kane was ripe for gossip – indeed, you can still find devoted fans wrestling it out under YouTube videos over whose ego or rampant desire for fame caused the fatal rift. But it's clear from speaking to DAWN that 'beef' has never been a concern. "I think we could do a better job as women if we got in higher positions [in the industry]. Instead of aiming our shit at fighting, the only way we can change it is if we're on the board of directors for these different brands and companies."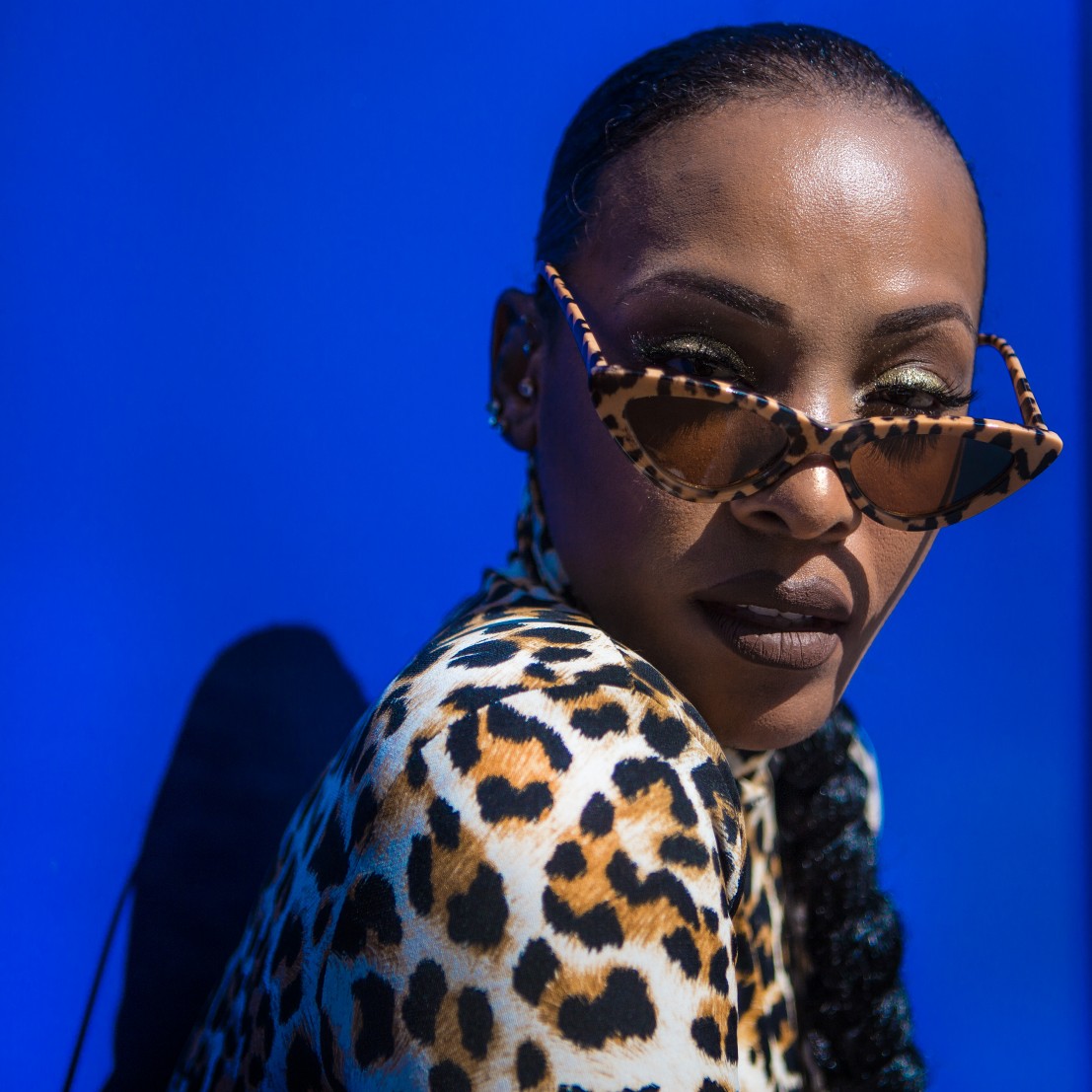 We commiserate together about the way the press seem to stoke pointless opposition between women artists, especially in hip hop. "I think it's click bait." She says. "I think most of that's not even them. The media drives it – it's good for sales. And people love mess. Men love women's mess the most, because most of the mess is made by men. You have to research who's writing the titles, who's pushing the articles. Every time we see that shit, every time it looks like we're getting pigeon-holed and stereotyped, we should run the other way. Deep down... women just wanna make their money."
What does she think of the rift between Nicki and Cardi? "Competitiveness is fine, but when it starts to get toxic, ship that shit off. I don't like Nicki and Cardi fighting – they too talented. I'm more concerned with them throwing a hip hop festival together, to have all the hip hop bitches there, just have one of the dopest female hip hop experiences of everyone's life. That's dope. That's fly. I would pass out." She laughs. "Make all the money off of it and split that shit 50/50." At the end of the day, she says, "...you can never infiltrate a system if you're not moving as a group."
Alongside this desire for unity, there is a deep commitment to futurism in DAWN's music. Some of this is in the sound itself: the bleep-bloops, broken beats and whirling sequencers, and the collaborations with Hudson Mohawke, Mumdance and Machinedrum. DAWN notes that, as a Black woman, people can't seem to get their head around where she sits in the industry. "They won't give us electronic or dance." She shrugs. "The moment you say you Black, you're 'alternative R&B.' Even if you ain't doing that, that's what they label you as. It's wild." We discuss how this blindness afflicts and constricts artists across the breadth of the industry. "It's like in country. Everyone's like, 'There's Black people in country, look at Kane Brown' – that guy from Hootie and the Blowfish? And I'm like, 'You just named one person!'" She laughs through slightly gritted teeth. "And I'm yet to see a Black punk metal band get its moment. They're out there. I think when that happens I'll probably cry."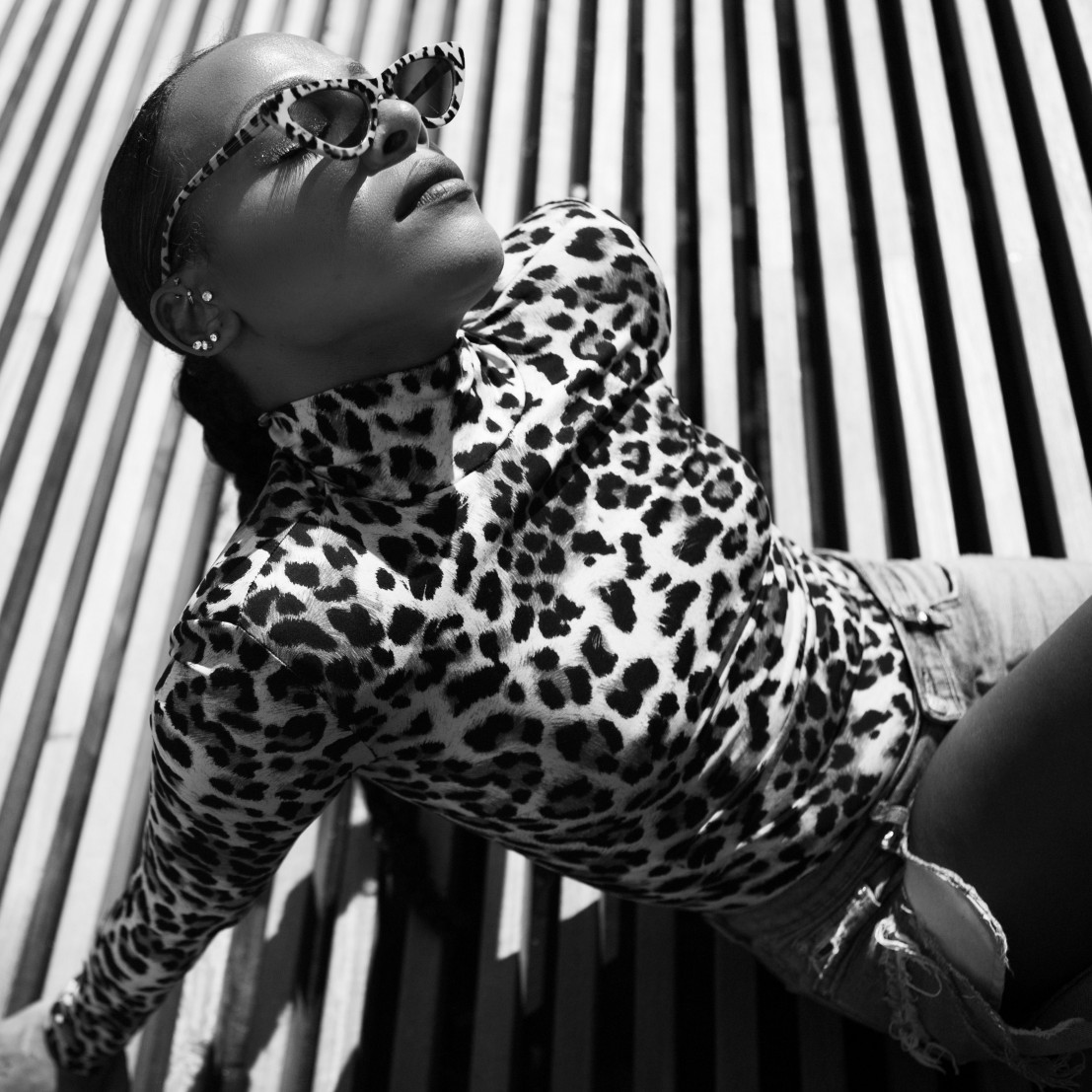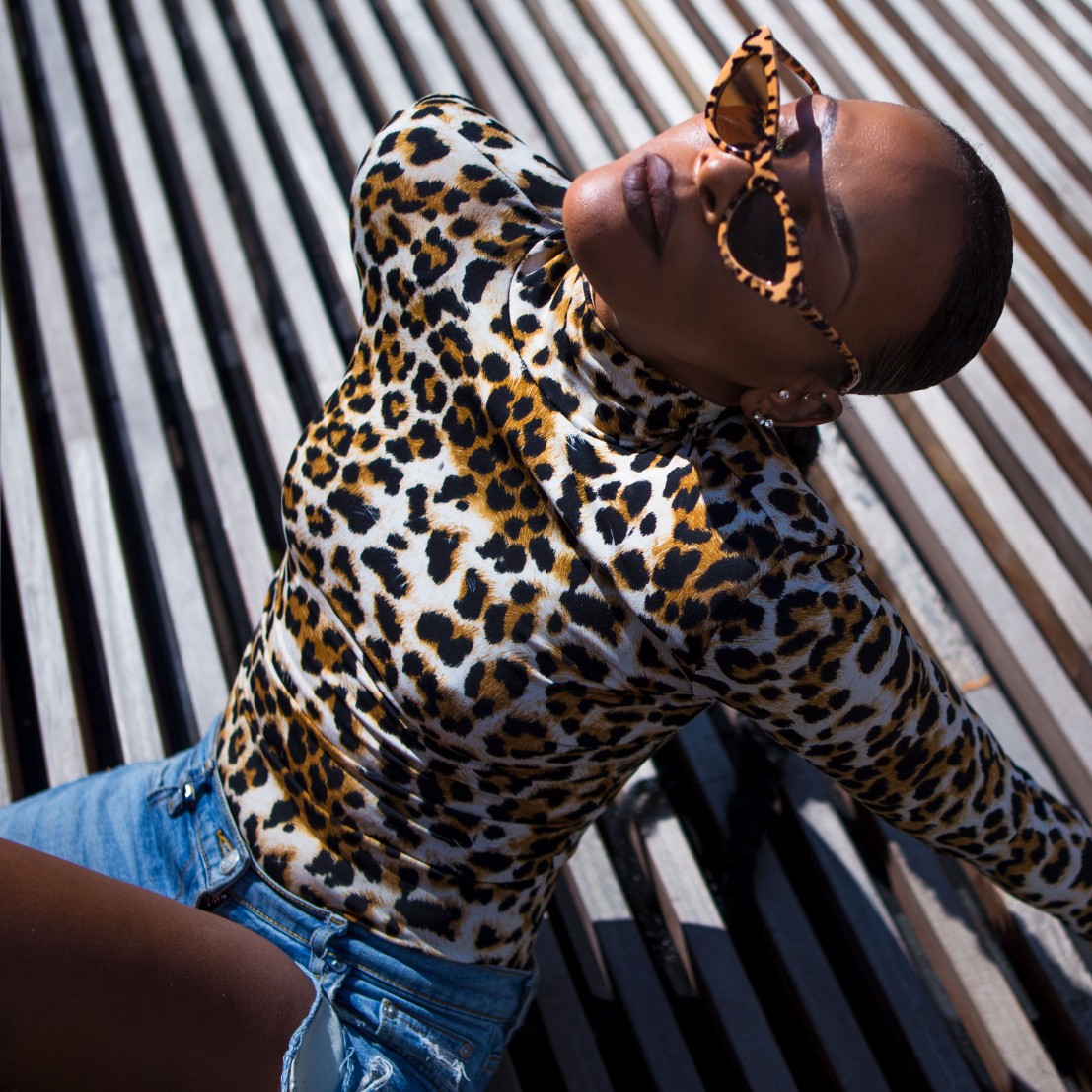 The aforementioned futurism also dominates DAWN's aesthetic. She was the star of YouTube's first ever 360° live stream, later making her own super trippy 360° music video to promote album Redemption, complete with gyrating, translucent humanoids and Metropolis-esque symbolism. After championing sleek digital animations in her own promos, she joined Adult Swim in 2016 as a curator and designer. "I've always been a geek" She smiles. "And I loved the aesthetic of Japanese culture [when I was a teenager]. I grew up loving Chris Cunningham, who's one of my favourite directors. What he did with Aphex Twin.... I'm a kid seeing that. I love that he went into robotics... he was pushing himself. When I saw [Björk's music video] "All is Full of Love"... Whooooo! Man, man, man. It changed my life. I promised myself, when I saw that, that if I ever did music, that would be the level that I would aspire to."
As DAWN spills over about her love for tech and animation, I'm reminded of a close friend of mine, who once told me that she was frequently made to feel like being Black and being a geek were incompatible. "I love her already." DAWN grins. "I know how your friend feels. I do. They ostresised her? Yep. They call you an Oreo. They call you a black/white girl. They make fun of you." DAWN says she always dreamed of working with Adult Swim, and part of her reason for joining was to try and ensure better representation and understanding: she notes that, even though they've been extremely supportive of her, she's still very much a minority in the ranks. "Every time I work with them, I try and bring in more people of colour, even down to the animators themselves. Because when I would watch or research into technology, there wasn't enough of us. Even these new robots coming out.... they're all white. They'll have [this robot] on covers of magazines, and her features are like yours – they're not indigenous... and I think it's interesting. It would have been so much flyer if they've made that robot a person of colour. To have features of all of us, maybe Asian eyes, lips of a New Zealander. So part of my dream is to push Afro-futurism forward, so Black people can be imprinted on the designs of the future."
At the drop of Afro-futurism, I can't help but mention Janelle Monae, another artist who's pushed audiences to rethink what they assume Black artistry must look like. Last year, DAWN released a cover of Pynk that may, impossibly, be even sexier than the original. It pulls apart Janelle's finger-snapping cyber-funk, and rebuilds it, just a minimal chorus of phased vocals and needle-prick synths. "I think I've done like... four covers my whole life." She says. "I'm very skeptical about covering things. But she's that dope. I'm proud of her. I was very grateful that there was another Black girl trying push something forward. To see her get there gives me hope. We're taking a different lane."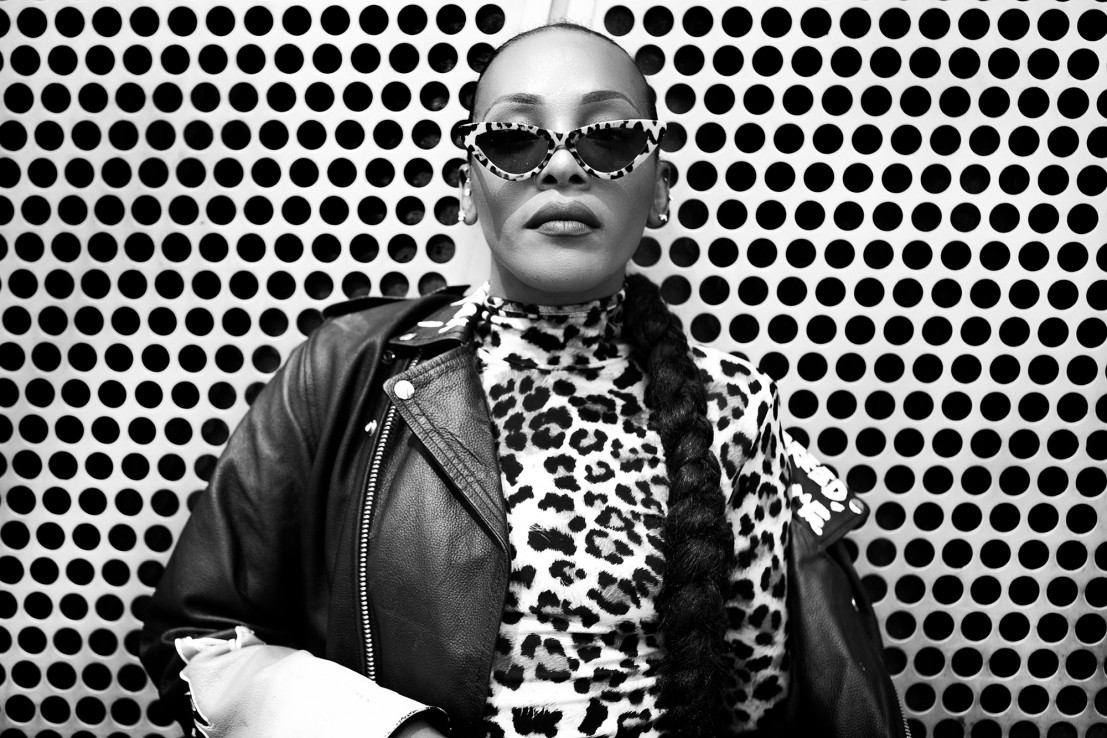 DAWN also commends Janelle's tightly-held grip on her sexuality – both for embracing her body and for being open about her attraction to multiple genders. "It's different, especially as a Black woman, for her to finally say who she is. And for her to do so so eloquently... They don't like to show us like that, brown girls." DAWN herself is bold in the expression of her sexuality: on "Shades", a twisted disco track that forms the centrepiece of new breed, she propositions her beau that she "might fuck [them] with her shades on". As someone who admits to having been made to feel like an outsider, I wonder where she conjures this strutting, fearless persona from.
"Well... nudity is something I'm very open with, and the love of the body." She says. "As a dancer I've always loved fluidity of movement. And I've chosen to be open about my body and my sexuality because I wanted people to see that there is beauty in difference. In the lines, in the edges, the unpollished-ness of it." DAWN points out that she's often wore armour in her promos and in shoots, "because it shows the hard against the soft. I want to say: 'You tried to hide me, because I didn't fit your norm. But look how beautiful I can be.' And regardless of whether something is unconventional, it doesn't make it any less beautiful. The covers of my albums have always been a push to see a Black woman as an art, as a design, as something of God."
As the sun dips behind the surrounding houses, I ask DAWN about what happens next – after she's dragged her box of 6-inch heels, projector and suitcase to her new show, at Leeds' Headrow House. "I wanna do more." She states, plainly. "I want to have my own animated series, that's really big to me. And I also wanna get back to New Orleans and open up a business out there, possibly sell some of the merch that I've had made. Every time I do an album, I collaborate with a small business or independent brand in fashion – most of the time they're people of colour. Jeantrix is the Black-owned company I'm working with at the moment. But I'd love to do something in New Orleans where I give artists a space to hang... maybe a co-op where people can come and create, and see themselves reflected."
As she plots out the details of her utopic artistic commune, I ask her where the music fits in. "Maybe a US tour? We'll see. But I gotta come back here, really." She smiles, gesturing around her. "To see the love here makes me feel like I have a new home. No matter who comes, it's gonna be a good show in London. I can't believe that... I never would have imagined that all the way here, I would have that kind of love. It's family."
new breed is out now via Local Action Record