He's talking about recording Painting With, the band's tenth studio album, with the same line up as featured on Merriweather Post Pavilion: Portner, Brian Weitz aka "Geologist" and Noah Lennox – the infamous 'Panda Bear'. It's a breathlessly bouncing, psychedelic skip of an album, recorded in Hollywood's legendary EastWest Studios; but don't let the shiny happy surface fool you – this record is a ray of sunshine angled through the Animal Collective lens.
EastWest is a studio steeped in musical history: Pet Sounds was recorded there, as was Thriller, and everyone from Marvin Gaye to Red Hot Chili Peppers has passed through those doors. "You could feel it because you could hear it," says Weitz, recalling the calibre of the place and its history. "It didn't matter where we put the instruments; the first time Dave played the piano on the first day, we'd just pushed it into the corner – it wasn't even in a special place – it still sounded amazing."
The guys set an aptly psychedelic mood in their space: floating candles on lily pads on a baby pool; projecting reels of spliced-up dinosaur movies; even setting up lasers in the control room. And while this might all sound like one big kids' party, it was in this trippy atmosphere that Animal Collective recorded their most outward-looking, worldly album to-date. Painting With addresses sombre, complex, and occasionally dark subject matter: gender politics, philosophy, the environmental crisis, war and geographical identity.
"I feel like the spirit of wanting to include everybody is a theme running through it all..." - Noah Lennox
"We talked about Dadaism and Cubism," says Lennox. "And we've always been into the collage approach and used it a lot in our music, often more in an ambient way. This time we wanted to be more direct, and have things feel like they've been stitched together, things inserted into songs where you wouldn't expect to find them – like singing about Cubism on a pop song."
You can hear this in the sampled "Ha ha ha ha!" of The Beach Boys' intro to "Wipe Out", jump out at you as if from nowhere on "FloriDada"; and the juxtaposition of the upbeat peppy sound of "Bagels In Kiev" with its bittersweet lyrics.
"FloriDada" especially exemplifies the band's approach, says Portner, taking something that's familiar and traditional, like a pop song, and putting another spin on it – the Animal Collective prism. "FloriDada" might sound as if it harks back to classic American pop tracks, but its message is different – it's philosophical.
"It's like 'California Girls'," says Portner. "But we're saying, wouldn't it be great if everywhere was just one place, no separation. One of the ideas for the whole record was to make something universal, global, that could be taken from any perspective, not male or female."
Portner talks about his inherent dislike and mistrust of the idea of boundaries, and of the negativity it breeds. "You hear people talking about Florida and those that live there like they're weird or stupid," he says. "Like it's just a tacky place for tourists and Disneyland." He says stereotypes like this show just how powerful the notion of boundaries is: that it can turn people even in the same country on one-another.
"FloriDada" uses this inter-state snobbery in the USA – East Coast versus West Coast, the urban versus the rural, the North versus the South – as a jump-off to look at all the boundaries that separate and define us as humans, which is poignant considering the current refugee crisis.
"We've always been into the collage approach and used it a lot in our music, often more in an ambient way." - Brian Weitz
"Even though it wasn't planned or discussed, I feel like the spirit of wanting to include everybody is a theme running through it all," reflects Lennox on the essence of Painting With. "The title feels welcoming and inclusive, and the songs seem to have the spirit of 'Let's talk about this thing and make it better'."
And the whole "bringing people together" thing isn't mere rhetoric: they've (literally) got an app for that. In January, they launched their free Painting With app, a collaborative tool allowing users to create images with other users – anywhere in the world – in real time.
This new global, outward looking approach was something conscious, says Portner. "Having done a few albums that were kind of inward, about my life and personal relationships, I didn't want to do that again at all," he says. "This time there's not a lot of 'I' in the songs, it's more universal."
"Bagels in Kiev" features one of the rare "I" viewpoints on the record: someone's wistful private memories of a lost grandfather, but also a nod to the very public unrest and violence in Ukraine; the band are translating personal pain into a universal picture.
When looking at us all, at humanity, it's inevitable you'll unearth the bad along with the good. And for Animal Collective this was something they wanted to embrace head-on. " I feel like we're talking a lot about the ugliness inherent in people, or the potential for ugliness, but if there isn't a positive spin on it then you're just adding the pile of crap," says Lennox. "If you can talk about the potential ugliness inside all of us in a positive way, then maybe things will get better."
"Topically it was about being able to speak positively about these things, or question things," adds Portner.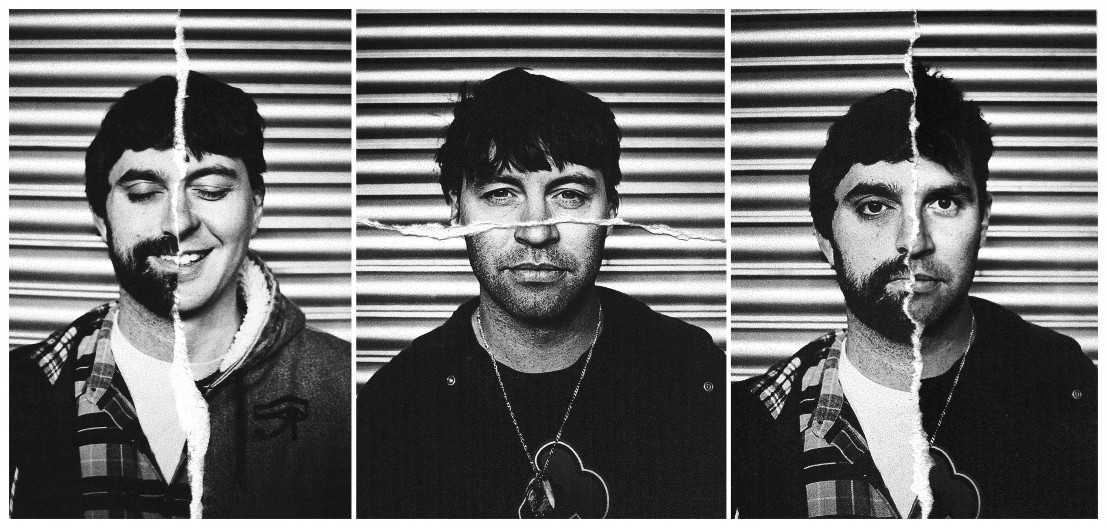 And Painting With isn't just thematically different; the creative process was something new too. Taking influence from the discipline of the short, concise pop song – The Beatles, The Ramones – and the minimalism of techno, the trio decided they would write in a different way, and limit the length of their tracks. Or: "really short pop songs: no BS, get in, get out material," as Portner puts it.
"It was kind of a target for us – to do short, sharp, consistent songs," says Lennox. "We felt like we'd never done anything like that before, we were ready to try something new. For a lot of people I'm sure it's easy, but not for us. A lot of times we think we've written a short song and then it turns out to be five or six minutes long. Normally we write stuff on stage – when it's live it doesn't really have a beginning, there's not really an end, so you're playing and then think 'should we stop now? How long was that? 15 minutes?'"
The new tighter structure would mean less space, eschewing the Collective's signature ambience and long developments, which for Weitz –the band's electronic sound manipulation and sampling wizard – meant a whole new way of working.
"This time we wanted to be more direct, and have things feel like they've been stitched together..." - Noah Lennox
"When these guys first started talking about making a record without ambient or ethereal parts to it, it took me a while to get my head around," Weitz says. "It seemed so ingrained in us, it felt weird to me to do it without those ups and downs, and have it still feel like a journey."
He did some DJ sets in 2014 with Josh "Deakin" Dibb (the fourth Animal, who sat out this record to focus on a solo project) to help get over that weirdness: "Those helped me get used to keeping up the energy over two hours, figure out how to give it the ups and downs – not just 120 bpm techno for two hours – through using different tracks."
But Painting With retains the experimental qualities the Collective are loved for. The Velvet Undeground's John Cale recorded drones for "Hocus Pocus"; a collage of strobing vocals and bleeping synth. The interplay between Portner and Lennox's vocals (recorded sitting up high on pedestals in the studio, to lend the vocals an airy quality) has resulted in a sound with an eerie clarity, but one that's slightly off-harmony: "With the vocals, it's not like a typical call and response or harmony," says Lennox. "It's like two voices become one. Without one singer it doesn't really work the same way. They dance with each other."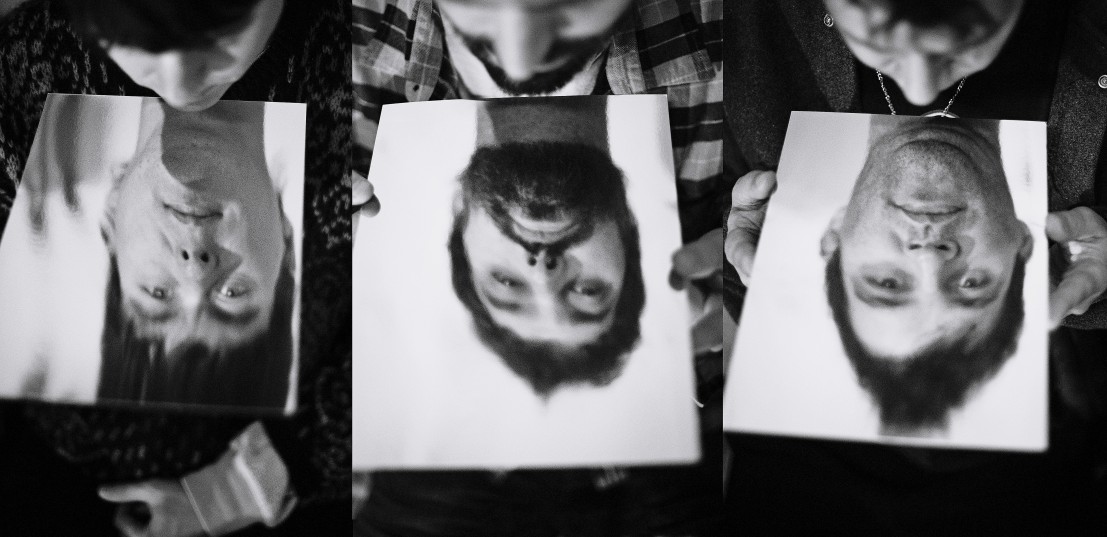 I wonder what they would have thought of this new record, back when they were recording the first, if someone told them it would be their tenth LP. Ten studio albums is a long way to come, especially for a group as fluid and prone to solo projects as Animal Collective. Portner is unequivocal (and totally charming) in his enthusiasm: "I would've been psyched!"
"This time there's not a lot of 'I' in the songs, it's more universal." - Dave Portner
Weitz reflects on the strange path their career has brought them down: "I don't think I would have been able to predict the twists and turns along the way – I don't think I could have imagined Campfire Songs or Merriweather," he says, thoughtfully. "At that point Noah had made electronic music on his own, but the bands that the rest of us had together weren't using electronic kicks or drumbeats…it just wasn't part of our vocabulary."
"It's even more surprising when you look at the first record, the current record and then the one in the middle," says Lennox. "How did we get from there…to there?"
Good question. I guess it starts with breaking down boundaries, something of a habit for Animal Collective.
Painting With is released on 19 February via Domino.